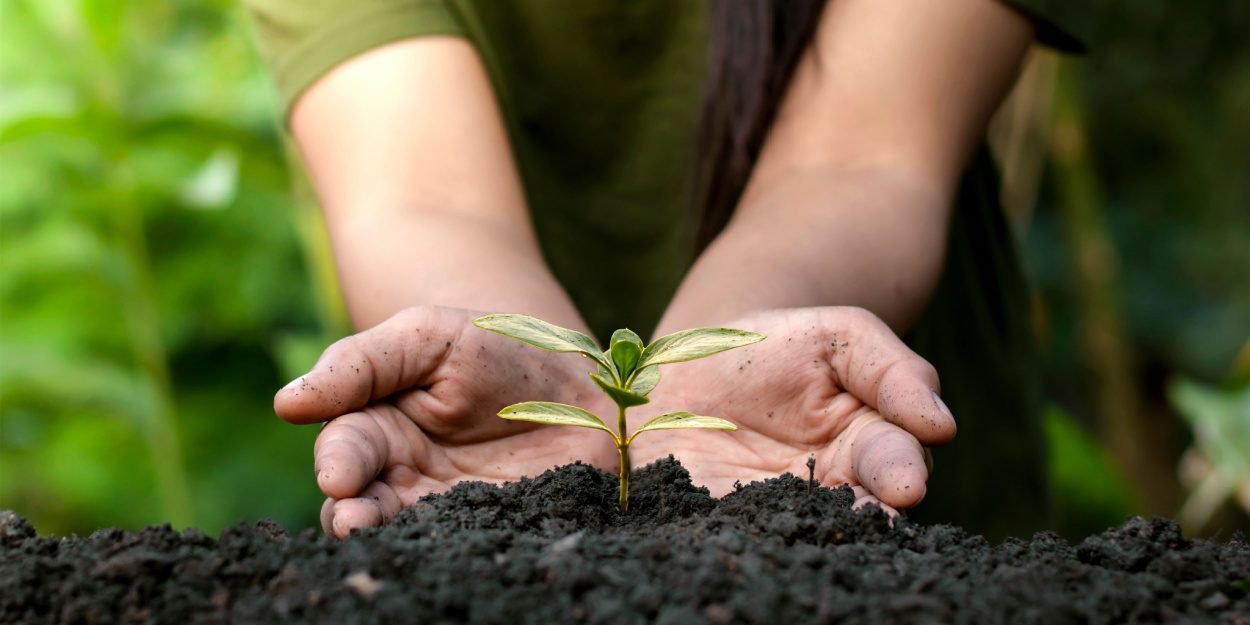 ---
Given the accentuation of climate change, it is essential to restore forest areas and ensure the sustainability of new plantations. the Tree Diversity Network, an international research network, is doing just that.
If the interest of political leaders in tree planting ceremonies is not new, sustainable reforestation projects are increasingly important today, as shown by the multitude of international initiatives aimed at increasing the global forest cover tenfold by rehabilitating millions of hectares of degraded and deforested land.
Launched in 2017, the united nations strategic plan for forests is undoubtedly one of the most emblematic initiatives in this direction, since it aims to increase global forest cover by 3% by 2030; this is equivalent to 120 million hectares, an area more than twice the size of France.
Mobilizing more than 60 countries, the Bonn Challenge aims to restore twice the area targeted by the UN plan, i.e. 350 million hectares, over the same period.
For forest ecologists, these essential efforts nevertheless raise major questions. How do we ensure that restored forests provide all the functions we expect of them? What can be done to make them resilient so that they continue to fully play their role in the future, especially in the context of climate change at work? To what extent can restoring forest areas contribute to solving other major global problems, such as the fight against biodiversity loss and environmental degradation?
Choose areas suitable for reforestation
To move from the promises of political leaders to effective forest restoration, ensured by actors in the field, it is necessary to rely on science. The main challenge is to identify the areas of the planet most suitable for reforestation, using integrated landscape planning that takes into account, among other things, the following considerations:
meet growing food production needs;
avoid targeting areas rich in biodiversity such as intensively exploited pastures, which should not be converted into wooded areas, even if they are a priori suitable for silvicultural plantations;
take into account the economic and cultural advantages offered by other types of land use.
Researchers are working to produce detailed maps to illustrate this potential for restoration on a global scale outside of existing forest, agricultural and urban areas. Even so, the question of how much of this land should be turned into forest is a matter of much debate.
Select the species well
Once the appropriate reforestation areas have been defined, the next challenge is to determine the nature of the plantations, which is decisive in terms of the efforts made. Forests now cover around 30% of the Earth's land surface, and according to FAO's 2020 Global Forest Resources Assessment (the Food and Agriculture Organization of the United Nations), planted forests already represent 290 million hectares, i.e. about 7% of the world's forest area, and provide nearly 50% of the volumes of harvested wood.
Forestry experts are particularly interested in the species to be planted, knowing that they will determine the nature of the reforested plots for decades to come. It is therefore necessary to ensure that they are well adapted, for example by presenting a strong potential for growth, good capacities in terms of carbon sequestration and a strong contribution to biodiversity.
They must also be able to meet the growing environmental challenges of the XNUMXst century.e century, and particularly to climate change, by resisting periods of unprecedented drought, such as those that hit many parts of Europe in the spring and summer 2022.
Unfortunately, no single species has all of these characteristics, which forces compromises when it comes to making choices within the framework of reforestation projects.
Favor diversified plantations
Until now, most large-scale tree-planting projects have been based on monocultural models that almost exclusively use a very small number of commercial tree species (most often pines, spruces or eucalypts). . However, it is very difficult by observing these monocultures to know how to plan, plant and manage forests able to resist environmental constraints. Fortunately, scientists from all over the world have established experimental plantations, rich in lessons.
The experiments carried out by our team within the framework of the Tree Diversity network aimed to rigorously evaluate the way in which a particular species develops, especially when they are associated with each other.
These relatively recent studies only relate for the moment to subjects of about twenty years at the most, and therefore to the first stages of the evolution of forests; this nevertheless makes it possible to obtain valuable information with regard to the establishment of the trees and their growth.
Currently, our work revolves mainly around tree growth. We are therefore trying to determine if they grow faster when they share their growth space with other species with different needs. We also study the resistance of various species to climatic variations and other potentially harmful phenomena.
TreeDivNet teams operate in most of the major climatic zones of the globe, particularly boreal and temperate, the Mediterranean and the tropics.
These workspaces cover more than 850 hectares – the equivalent of 1 football pitches – and represent one of the largest ecological research facilities in the world, where no less than 200 studies are carried out on the evolution of approximately 30 species. Crucial data is collected there, so that we can learn more about the combinations of species that achieve the desired results and show the best resistance to environmental threats.
Resist extreme phenomena
As part of the fight against global warming, TreeDivNet researchers unite their efforts to determine which combinations of species are best suited to allow plantations to thrive in an uncertain and changing environmental context.
Their potential contribution to efforts to mitigate climate change and adapt to its effects relies on the ability of young plants to survive extreme events, such as drought and fire, as well as pests such as bark beetles.
Our work has made it possible to estimate the survival of hundreds of thousands of trees during their first years of growth, and the first results reveal that mixed plantings are less likely to lead to total failure.
Furthermore, monocultures, which are generally more productive, generally turn out to be less resilient, not always resisting episodes of severe stress. Reducing the risk of tree mortality in mixed plantations, known as the "portfolio effect" or the "insurance effect", could thus offer an adaptation strategy for forest managers trying to ensuring the sustainability of forests in uncertain future contexts. As these expressions indicate, this process is similar to the way we diversify our savings to ensure more regular income in the long term.
The trees we study are subjected to extensive tests based on state-of-the-art techniques. X-rays of wood cores help identify individuals whose growth has been stunted by drought or other hazards, while carbon isotope observations tell us if they have been subjected to hydrometric stress, which slows the photosynthesis if necessary.
Our goal is to synthesize these observations into ecological profiles for the different types of trees, to help forest managers choose the species combinations best able to meet future challenges.



Lander Baeten/Ghent University

,

Provided by the author
For a concrete recourse to science
Although our work is mainly carried out by academics, we want it above all to serve as scientific guidance for forest managers in the field. In the coming months, we will seek to get closer to landowners and land users by drawing on scientific advances to help implement viable afforestation practices that can be adopted by as many people as possible.
It is also essential to establish lasting links with operators, research institutes and forestry organizations around the world. Such partnerships could indeed promote a natural transition and make it possible to move from monocultures limited to a few commercial species to plantations rich in biodiversity and well adapted to various stress factors, in particular due to climate change, for decades to come.
Lander Baeten, Associate professor conservation ecology, Ghent University; Charlotte grossiord, Professor of environmental sciences and engineering, EPFL – Federal Polytechnic School of Lausanne – Swiss Federal Institute of Technology in Lausanne; Christian Messier, Full professor, forest ecology, University of Quebec in Montreal (UQAM); Haben Blondel, Postdoctoral associate, Ghent University; Herve Jactel, Research Director in Forest Ecology, Inrae; Joannes Guillemot, Researcher in forest ecophysiology, CIRAD; Kris Verheyen, Professor, forest ecology and management, Ghent University et Michael Scherer-Lorenzen, Professor, Biodiversity and Ecosystem Functioning, University of Freiburg
This article is republished from The Conversation under Creative Commons license. Read theoriginal article.
Image credit: Shutterstock/MEE KO DONG