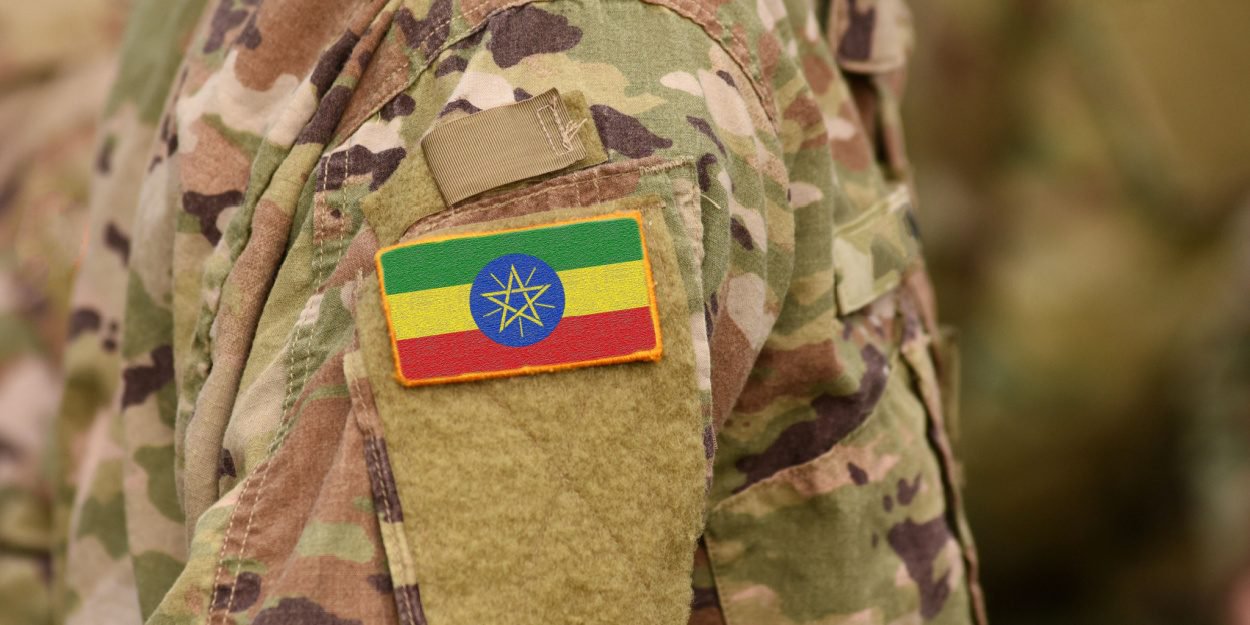 ---
Officials of the Ethiopian federal government and the rebel authorities of the Tigray region were discussing Monday in Nairobi the modalities of the disarmament of the rebel troops, provided for in the peace agreement signed on November 2, according to AFP journalists.
This "Agreement for a lasting peace through a permanent cessation of hostilities" is supposed to put an end to the war which has pitted the Tigrayan rebels in northern Ethiopia since November 2020 against the Ethiopian federal army and its allies: the army of neighboring Eritrea and forces and militias from the border regions of Tigray.
As provided for in the agreement, the "commanders-in-chief" must Monday in Nairobi "discuss and work out the detailed modalities of its implementation, in particular the questions of disarmament", recalled in a press release the African Union (AU), mediator of the talks held in Pretoria for nine days.
The meeting will also lead to a "roadmap for immediate access of humanitarian aid and the restoration of services in the Tigray region", continues the AU.
Field Marshal Berhanu Jula, Chief of Staff of the Ethiopian Armed Forces (ENDF), and General Tadesse Worede, Commander-in-Chief of the Tigray rebel forces, will lead the talks, chief negotiators from both sides said during a meeting. a press conference in Nairobi.
"Political leaders have signed the agreement, but our military leaders will pave the way for rapid implementation," Redwan Hussein, National Security Advisor to Ethiopian Prime Minister Abiy Ahmed, told reporters.
"The most important thing is to provide food and medicine to the people" of Tigray, "for that we are waiting for the general and the marshal to tell us that the way is clear", he added, indicating that he was waiting for a agreement "today".
Tigray has been largely deprived for more than a year of basic services (electricity, telecommunications, banks, fuel, etc.) as well as humanitarian aid since the resumption of fighting on August 24, after a five-month truce which had allowed a gradual resumption of the delivery of assistance.
Getachew Reda, chief negotiator for the rebel authorities in Tigray, also indicated that it was up to "Tadesse and Berhanu to imagine how to implement the agreement" and "to ensure that we continue to cease fire and of course to silence the guns forever".
"Making medicines readily available will improve trust between us," he added.
Northern Ethiopia remains inaccessible to journalists and it is impossible to verify whether the guns have really fallen silent there since the agreement.
UN investigators have accused Addis Ababa of possible crimes against humanity in Tigray and of using starvation as a weapon of war, which the Ethiopian authorities have denied.
The toll of the conflict, marked by countless abuses by both sides and largely taking place behind closed doors, is unknown, but the International Crisis Group (ICG) and Amnesty International (AI) describe it as "one of the most murderers in the world".
The Editorial Board (with AFP)
Image credit: Shutterstock/Bumble Dee