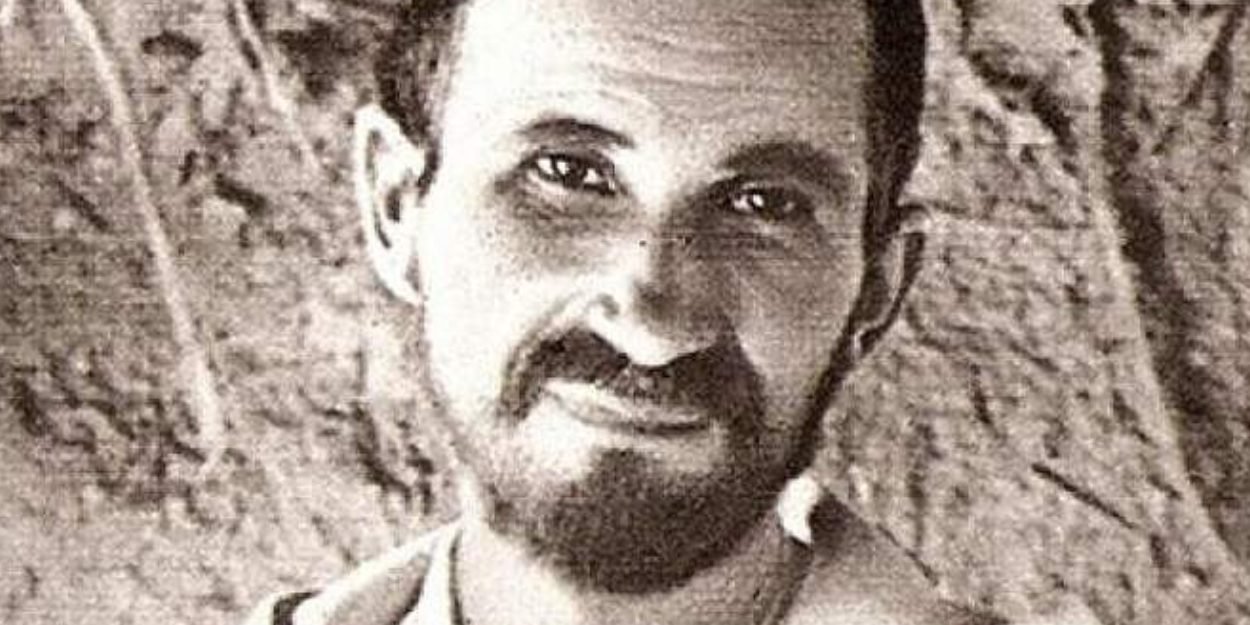 ---
Charles de Foucauld (1858-1916) has just been canonized in Rome among ten figures of saints, two of whom are also French: Marie Rivier (1768-1838), teacher from Ardèche, founded more than 140 schools (!) and César de Bus (1544-1607), fashionable aristocratic priest of Ars, created an influential society of priests in Provence.
Although Charles de Foucauld cannot take advantage of any work, the hermit of Tamanrasset overlooks them with his notoriety. Few characters are as inspiring as him. How to explain it? It is to spirituality what Santiago de Compostela is to pilgrimage: you can do what you want with it. To each his own Charles as to each his own path:
Some see the viscount and the cyrard, the horseman of Saumur, the scout for the expansion of the faith in unknown territory, the heroic and voluntary sentinel sacrificing himself on an outpost of colonial Algeria. The others look at Abbé Pierre des Sables, born to God thanks to the Muslims, precursor of the burial of the Vatican II era, breaking with his environment and his theater of appearances. Some exalt his writings, others his presence.
This division is combined with three modern trends that make the saint – despite himself – a victim of fashion. let's call them self-centredness, exoticism et extremism, without pejorative connotation.
Egocentrism: Charles de Foucauld seeks itself without ever finding itself except towards the end. From the dandy vexed by the pleasures of evangelical pioneer » (René Bazin), it's all about his moods. The 6000 pages of letters have a lot to do with it. And what about the photo? Without this invention, would we talk about him? The XNUMXth century is that of the novel. It is no coincidence that the pretty pen of Christiane Rancé fell in love with her " thousand lives" (See the article in reference). That this contemporary of Proust is " burnt to Christ" (Christophe Mory) only makes it more authentic, a hypervalued adjective these days.
Charles de Foucauld embodies the emergence of the self which is told – and underlined by the intensity of its relationship with God. His whole being lies under a raw and naked light. It interprets the return of the prodigal son. In addition to this narration, we like to epilogue on his conversion. Did it occur in 1886 at the church of Saint Augustin, in the manner of a Paul Claudel who was struck down at Notre-Dame the same year, or in 1908 when he " stop doing to be" (Mori)? And until his death: was it accidental or sponsored by the Germans, on the verge of losing at Verdun? There too, we are still talking about it.
Paul VI will say that " contemporary man listens more willingly to witnesses than to teachers". Charles de Foucauld ticks this box before anyone else. It is not clerical for a penny, leaves La Trappe after his temporary vows, becomes a priest but does not answer to this only label, being also monk or missionary.
Submissive to the Church but always tempted to disobey her by his creative fervor, he owes his image only to himself. " He makes religion a love", says its postulator, Bishop Ardura. Our contemporaries, fond of new spiritualities, love this kind of sweet profile crazy intractable, always on the road. They see it as a sign of the absolute freedom to which their desire for happiness aspires at all costs. Irresolute and stubborn at the same time, the hermit would have made a splash in the industry of coaching and outpouring of the heart.
exoticism. No one imagines Charles de Foucauld as country priest in the Périgord, country of its roots. No more than parish priest in Viviers, his Ardèche diocese. What genius of the com' to preempt – before the cinema – the mineral splendors of Hoggar! Its osmosis with wild nature would encourage the ecological followers of Pierre Rabhi to put on sandals.
By going to the Sahara to imitate Jesus, Charles de Foucauld built a Revival Christ worthy of the original purity of Judea. It strips the gospel of its Western layers. And then, at the time of Zola, this lord of the desert makes the wind, the sun and the dream blow through the mist of our hatreds. We marvel at his universe like a child in front of an atlas.
Extremism: Charles de Foucauld does everything in excess. He goes to look for Christ in the Tuaregs, an unloved tribe, too far for us. This marabout ethnologist lays out their dictionary, a very Cartesian reflex. This side saves it in our skeptical eyes. The saint actually rides for progress, unlike a cynical and lit guru. His talents as a linguist and geographer immunized him from criticism.
His extremism is not violent, except on himself, to the point that his friend Laperrine writes to him that " penance has never been the school of suicide". Radicality sorts men. In the era of the masses, we are still looking for it, but in feelings, not in self-sacrifice. We climb without a rope; you throw yourself off a cliff with a closed parachute: the less changes everything! Do we then say to ourselves – like Charles de Foucauld – that God is not moderate and that he really vomits up the lukewarm?
In any case, this rich young man conquered gentrification. This is not its smallest merit.
Louis Daufresne
source: Le Monde
This article is published from Selection of the day.