"The chaplain of champions": a book by Protestant chaplain Joël Thibault which reveals behind the scenes of the world of sport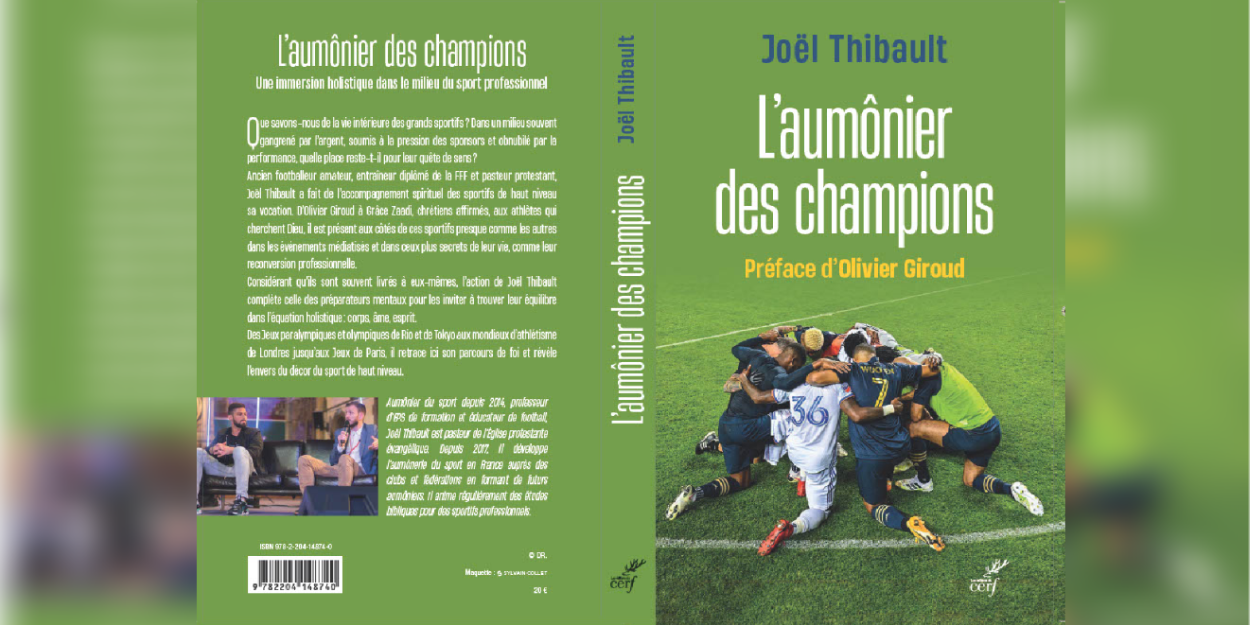 ---
"What do we know about the inner life of great athletes? In an environment often plagued by money, under pressure from sponsors and obsessed with performance, what place remains for their quest for meaning?", Protestant pastor Joël Thibault answers these questions in his first book "L'aumônier des champions", released on March 23, 2023.
While the Paris Olympics and Paralympics are less than 500 days away, a book opens the subject of the inner life of these great champions. In his first book "Chaplain of Champions", Joël Thibault retraces his own journey of faith and reveals behind the scenes of the world of high-level sport. Released on March 23, this book accompanies the work that Christian chaplaincies begin less than 500 days before the Paris Olympics.
Joël Thibault is a Protestant chaplain who works with French athletes at the Olympic and Paralympic Games and who is also the spiritual coach of many top athletes, including Olivier Giroud.
Before becoming an accredited sports chaplain in international competition in 2014 at the European Disabled Athletics Championships in Swansea, Joël Thibault was a former amateur footballer and coach who graduated from the FFF.
He worked as a chaplain to help young people integrate into society through sport, before devoting himself to the spiritual accompaniment of top athletes. Over the years, he has become the official chaplain of major sporting events such as the Paralympic Games in Rio in 2016, the University Rugby World Championships in 2016, the Athletics and Paralympic World Championships in London in 2017, and has been retained for the Tokyo 2020 Olympic Games.
Salma El Monser