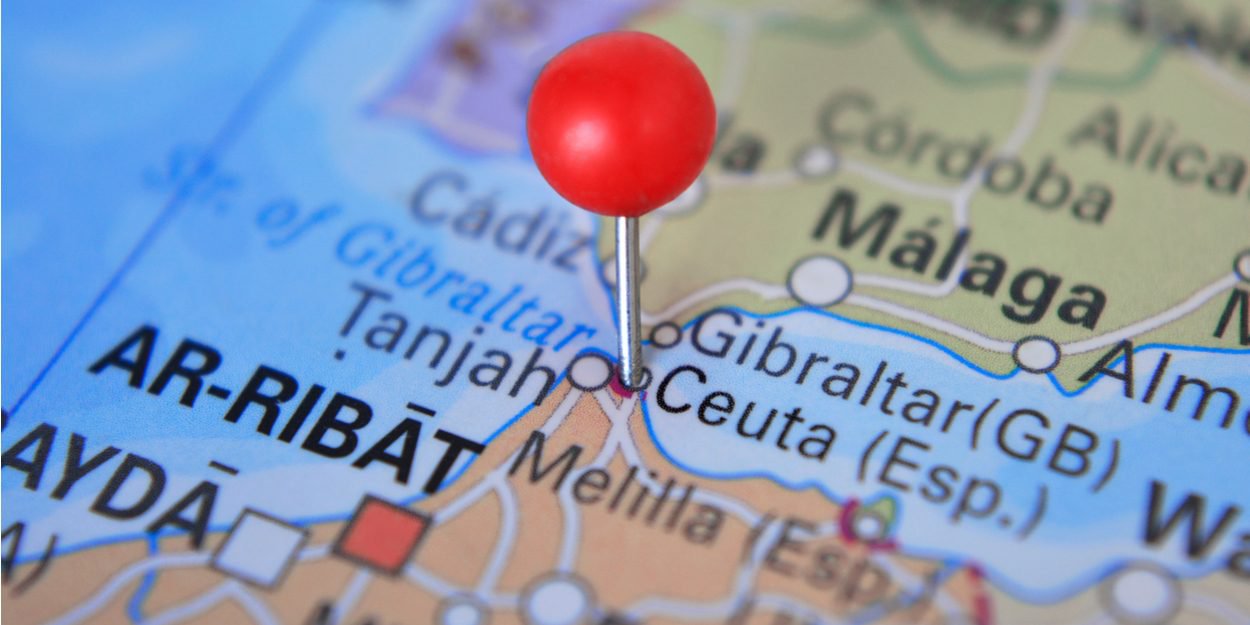 ---
On Friday June 24, 2022, between 23 and 37 people (according to official sources of the National Human Rights Council and Moroccan Association for Human Rights, Nador Section) have died. They were among hundreds of migrants from sub-Saharan Africa who tried to force the mesh barriers at the point of "Bario Chino" separating Nador in Morocco from Melilla, an autonomous Spanish city embedded in Moroccan territory, just like Ceuta, located on a peninsula in the Strait of Gibraltar, facing the Spanish tip.
These enclaves constitute the only land borders of a member country of the European Union (EU) with the African continent.
Since this tragedy, each country returns the responsibility. Spain accuses the mafia, while the Moroccan associations ask for a thorough investigation to determine what happened, giving rise to conflicting accounts.

Freepik, CC BY-NC-ND
How to explain the occurrence of this umpteenth human tragedy at the borders of Europe? Is the Moroccan kingdom overzealous on this sensitive issue or is it just a pawn in the European border policy? with often fatal consequences for the people? At the heart of the issues of migration management by the EU, these two transit cities, both in terms of population and goods flows, are also dependent on their colonial past.
An anachronistic survival of colonialism
According to the expert Yves Zurlo, these two enclaves constitute "an anachronistic survival of colonialism in Africa", which partly explains their particular situation. Indeed they have never been retroceded in Morocco after the end of colonization (1956) like the other territories.
This specificity has, in a certain way, enabled them to continue to prosper and function like the old colonial counters that they were everything during XVIe, XVIIe and XVIIIe century.
These two "autonomous cities" enjoy very special taxation (free port status acquired in 1863) which favors a significant trade between Spain and Morocco but also many more or less legal exchanges.
Thus, while there is indeed a regional tax, Ceutians and Melillians "do not pay VAT on tobacco, fuel and fuel" and benefit from numerous tax reductions. Moreover, if Spain claims that these enclaves belong to the EU, the latter are exempted from European customs duties.
Trafficking from "poor to poor" with colonial overtones
These financial specificities favored the illegal border traffic and induce a culture of the illicit deeply rooted in these territories. The situation has persisted since the 1960s with a certain complicity and tolerance from Morocco.
After liberating itself, Morocco, weakened economically in particular by colonial rule was logistically unable to transport import goods throughout its territory. The kingdom also needed to support some of the populations located near these enclaves, particularly in the Rif region which had long suffered from a lack of state investment.
This is how a large-scale trade was set up "from poor to poor" as it is called. Alain Tarrius and this, outside of any European regulatory framework. Witness, for example, the exploitation of "mule women", Moroccan women carrying on their backs every day up to 70 kg between the enclaves and Morocco. Why women? Chosen because they are mothers, they have the reputation of returning after crossing… They pass without a visa and with a laissez-passer, which should exclude these territories from the Schengen area.
Ban on pass for one, authorization for others when it benefits the interests of the former colonial trading post.
Ceuta and Melilla, migratory routes reactivated
In 1991, with the creation of the Schengen area, the strengthening of European external borders became a principle of transnational governance for the EU, which, feeling threatened, turns to neighboring third countries to consolidate its border security.
This policy will only increase the number of pass attempts illegal immigrants, thus emphasizing ever more secure responses and dragging the EU into a repressive spiral punctuated by human dramas.
Indeed, prohibition does not diminish the migratory movements. Africans wishing to migrate to a European country, by choice as well as by obligation for those fleeing wars, have had to adapt by seeking new gateways to the North, such as, for example, these two enclaves embedded in the African continent. , producing new circumvention strategies.
They also had to explore new destinations, thus strengthening the South-South migrations, and making a country of emigration like the Morocco a country of settlement and passage to Europe.
Thus, depending on the closures/openings, strict controls/flexibility of surveillance, very often also in connection with Moroccan-Spanish diplomatic relations, migrants, fine strategists in their way of circulating will activate, see reactivate certain migratory routes.
A permanent border crisis
In 2002, after the arrival of Moroccan and sub-Saharan African migrants on the road to Ceuta and Melilla, which was considered to be too large, the EU deployed a large arsenal in force (construction of fences and barbed wire) aggravating a border crisis now permanent.
Despite these arrangements, migrants continue to take these paths which they hope will allow them direct access to Europe. We also note a resurgence of these passages despite the many risks they run.
Little by little, Ceuta and Melilla are becoming transit cities towards a Europe that seems ever more distant and where the rights of migrants are less guaranteed there, sometimes leading to intolerable violence.
In 2005, the two enclaves experienced the onslaught of hundreds of migrants causing several deaths, sparking international outrage. Ten years later, the associations describe open-air human sorting centers. And in 2021, it's another migratory drama with the attempts of [many Moroccan minors] to cross to Ceuta.
new strategies
How to deal with these issues? The recherches show that of new policies are being developed, both within the EU and on the Moroccan side.
For several years, the countries of the European Union negotiate the security of their external borders with the countries bordering the continent (Turkey, Morocco and Libya for example). The agreement signed in 2016 between the EU and Turkey has thus made it possible to outsource the "reception" of refugees in counterpart financial assistance for Turkey and visa facilitation for its citizens.
Similarly, the mobility partnership signed in 2013 between the EU and Morocco should facilitate the readmission agreements and visa formalities. But currently, the supply of visas for Moroccans is down from a number of European countries making visas a real bargaining leverage.
For the researcher Nora El Qadim, although the negotiation of the migration policy of Morocco and the EU is asymmetrical (a strong European Union against a Morocco that could appear weaker), Morocco is developing a counter-strategy.
Moroccan diplomatic leverage
Morocco is indeed negotiating agreements of readmission of nationals who arrived illegally in Europe. These measures have been taken for the moment with several European countries including France. At the same time, Morocco is proposing to establish surveillance and police cooperation agreements on its territory and on the enclaves of Ceuta and Melilla, while resisting a global readmission agreement at European Union level.
This approach has enabled the kingdom to position itself diplomatically as a leader on the subject with the creation of a african migration observatoryboth at European and global level than within the African Union. A recent report was also published to this effect in February 2022.
But the migration issue remains attached to the evolution of political issues in which populations – migrants, inhabitants, smugglers, cross-border workers, traders – have little or no control. The case of the two enclaves Melilla and Ceuta bears witness to this. The hardening of Morocco or, on the contrary, its relative flexibility, will depend on the diplomatic or financial negotiations of the moment.
As one recent post appeared on East XXI : "since 2007, the EU has paid Morocco 270 million euros to finance the various security components of the Moroccan migration policy". And to emphasize that "Morocco is positioning itself as a reliable partner of the EU" with a desire to better cooperate on the security level with Spain.
A trend that is illustrated by recent dramas and reactivates the postulate of many observers: more repression at the borders remains in effect synonymous with more deaths. And with this umpteenth drama at the crossing point "from Bario Chino", it is for Spain to choose who circulates while preventing migrants from passing, trapped by a border symbol of the vestiges of European colonization in Africa.
Chadia Arab, Geographer, researcher at the CNRS, UMR ESO, University of Angers et Mehdi Alioua, Sociologist, Dean of the Institute of Political Studies of Rabat, UIR, International University of Rabat (UIR)
This article is republished from The Conversation under Creative Commons license. Read theoriginal article.