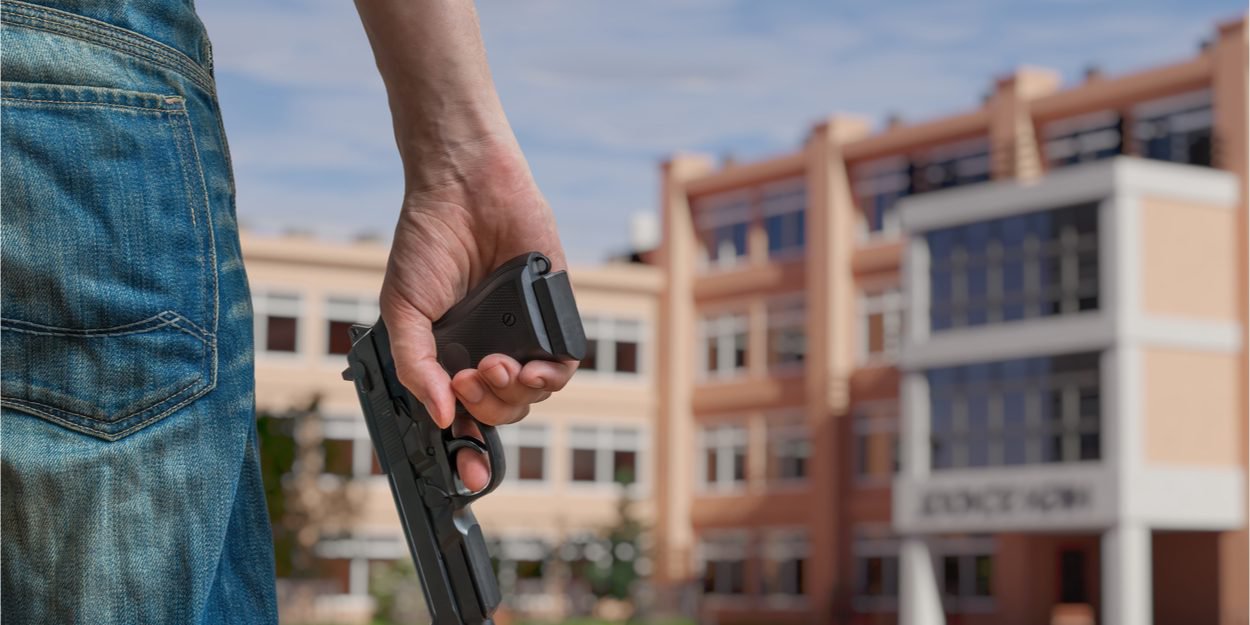 ---
1999 in the columbine high school massacre deeply marked the spirits in the United States. Twelve students and a teacher were killed there, in addition to the two shooters, who committed suicide. It was the worst school shooting in the country's history.
Today, it ranks fourth.
The three similar carnages whose human toll exceeded that of Columbine all took place within the last ten years: theSandy Hook Elementary School attack 2012, in which 26 children and staff were killed; that of 2018 at Marjory Stoneman Douglas High School in Parkland, Florida, which claimed the lives of 17 people ; and, on May 24, 2022, that of Robb Elementary School in Uvalde, Texas, where at least 19 children and two adults were shot dead.
The course of life
Our communication de criminologists relate to the course of life perpetrators of mass killings in the United States.
As part of our research, we have developed, by examining public data, a complete database on these events. The shooters are listed there according to more than 200 different criteria, including their place of residence and their ethnicity.
For the purposes of our database, mass killings are defined as incidents in which four or more people were murdered, with at least one of these homicides occurring in a public place and unrelated to criminal activity underlying, such as gangs or drugs.
Since 1966, when our database begins, 13 such killings have taken place in schools in the United States, the first being in Stockton, CaliforniaIn 1989.
Four of these massacres, including that of Robb Elementary School on May 24, were accompanied by a murder committed elsewhere, always of a member of the killer's family, killed at his home. Robb's shooter had shot at his grandmother before going to the school of Uvalde.
Isolated shooter
The majority of killings in schools have been perpetrated by a sniper. Only two of them - Columbine and that of the Westside School in Jonesboro (Arkansas) in 1988 – were perpetrated by two shooters.
In total, these attacks left 146 dead and at least 182 injured.
What we know of Robb's Elementary School Attack corresponds to most of the patterns that our work has highlighted. A few days before his act, the shooter had turned 18 and immediately purchased two military-grade weapons – most likely the ones that were used in the attack.
The police did not not yet communicated several essential information on the shooter, in particular on what motivated him to commit this killing. In the current state of our knowledge, his profile seems in certain respects (but not totally) to conform to the typical profile that we have established from the study of the perpetrators of past similar crimes in certain respects.
We know that most shooters who targeted schools had a direct connection to these places. Twelve of the fourteen shooters that were in our database before the most recent attack in Texas were either students or former students of the school. As of now, no prior connection between the Uvalde shooter and Robb Elementary School has been disclosed to the public.
Hatred of self and the world
Our research and dozens of interviews we conducted with incarcerated mass murderers suggest that most of them expect not to survive it themselves. Of the fifteen perpetrators of school killings in our database, only seven have been arrested. The other eight died at the scene, almost all of them by suicide, the only exception being the Robb Elementary School shooter, who was shot by police.
In addition, the perpetrators of school killings tend to leave messages or videos warning of their intentions before taking action. Robb's shooter did too.
Inspired by previous school killings, some of them seek fame and notoriety. However, most are driven by intense feelings of anger. Their acting out is based on deep desperation and a powerful hatred of self and the world, and our research shows that they often communicate their intention to do harm in advance, such as a final and desperate cry for help.
To prevent these tragedies, society needs to show itself as attentive as possible to these warning signs and can act immediately when they are detected.
James Densley, Professor of Criminal Justice, Metropolitan State University et Jillian Peterson, Professor of Criminal Justice, Hamline University
This article is republished from The Conversation under Creative Commons license. Read theoriginal article.