"It wasn't just a church moment. It was a bit like heaven on earth ": Glorious at the MLK church in Créteil for Christian unity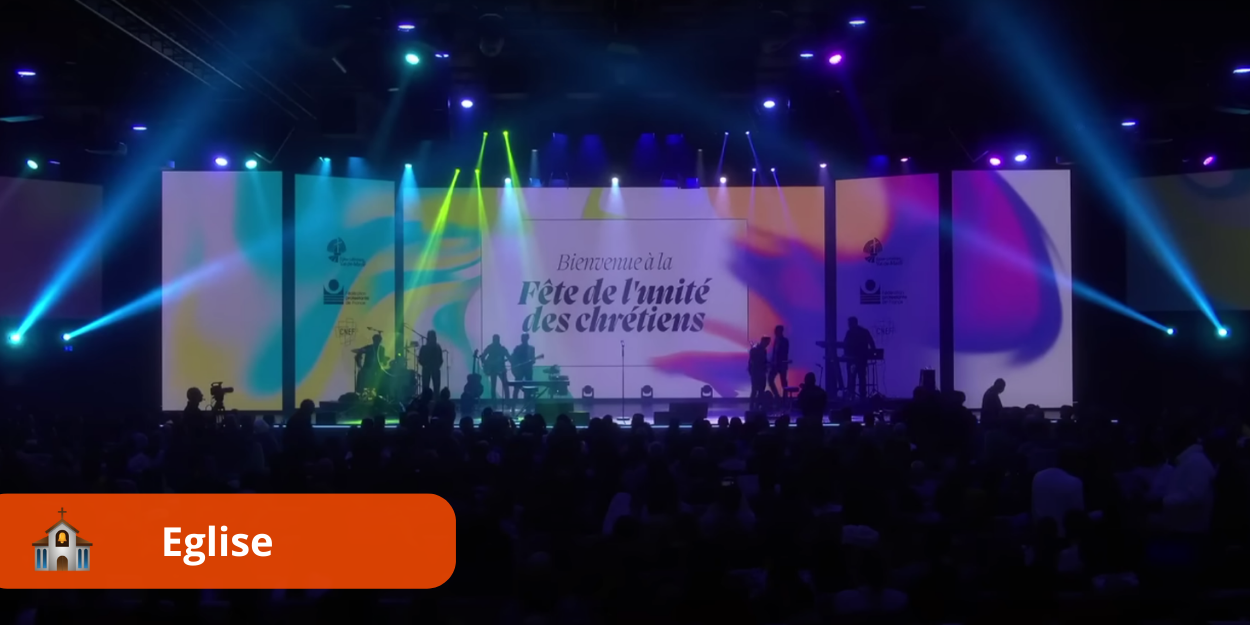 ---
On the occasion of the Week of Prayer for Christian Unity, which takes place every year from January 18 to 25, the Catholic group Glorious animated the celebrations of the Protestant Evangelical Martin Luther King Church of Créteil over the weekend. last. A "feast of Christian unity" which brought Catholics and evangelicals together around Jesus.
From January 18 to 25, 2023 takes place the week of prayer for christian unity. An annual ecumenical initiative launched in 1908 that encourages Christians of all denominations to pray for unity "as Christ wills, by any means He wills".
This year, Christian institutions were invited to come together around the theme of justice, inspired by a verse from the book of the prophet Isaiah:
"Learn to do good, seek justice! (Isaiah 1:17).
It is within the framework of this Week for Unity that the famous Catholic group Glorious was invited to animate the celebrations of the evangelical Martin Luther King (MLK) church in Créteil for a whole weekend.
In addition to Sunday worship, Glorious led times of worship during a large ecumenical meeting, also at MLK, on ​​Saturday January 21 entitled "Feast of Unity". A moment of praise and prayer in common which brought together representatives of all Christian denominations. The bishop of the diocese of Créteil Dominique Blanchet or the pastor Yvan Castanou, of the church Impact Christian center, evangelical megachurch in Boissy-Saint-Léger, notably spoke during this meeting.
An ecumenical initiative initiated by Pastor Ivan Carluer to go beyond denominational differences and come together "around Jesus", as indicated by the MLK church on its Facebook account.
For its part, the Glorious group shared photos of this event on Instagram, thanking Pastor Carluer for his invitation.
"It wasn't just a church moment, it wasn't just worship. It was like heaven on earth," the band captioned.
See this post on Instagram
Check out the replay of this "Christian Unity Day" below:
Camille Westphal Perrier
Image credit: Screenshot YouTube