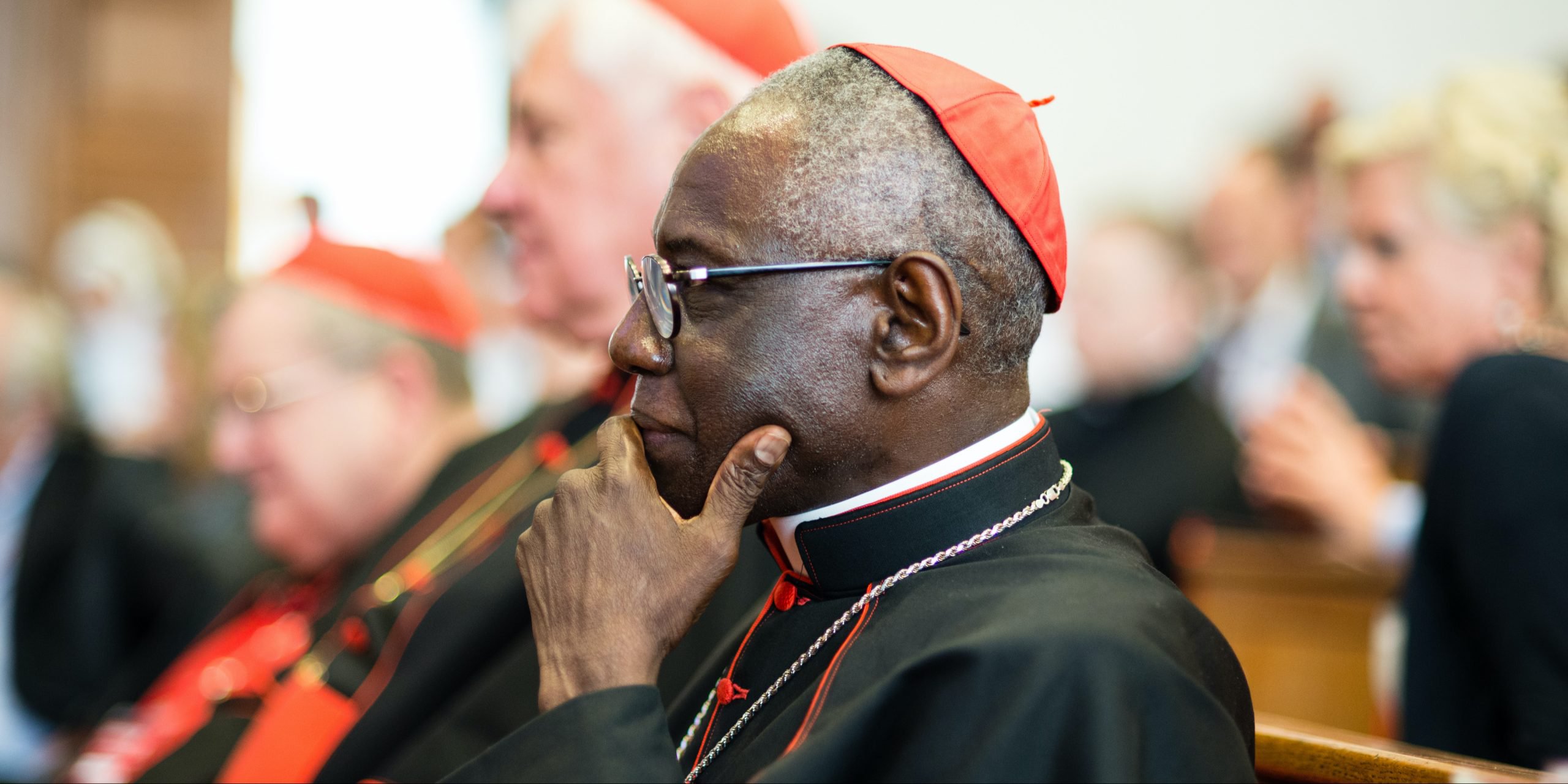 ---
In a letter sent to the presidents of episcopal conferences entitled "Let us return to the joy of the Eucharist! ", Cardinal Robert Sarah underlines the necessity and the urgency of" returning to the normality of the Christian life ".
LCardinal Robert Sarah, Prefect of the Congregation for Divine Worship and the Discipline of the Sacraments, shared his eagerness to see Christians once again celebrate the Eucharist together in a letter titled "Let us return to the joy of the Eucharist! ".
Dated August 15 and addressed to the presidents of episcopal conferences on September 12, the cardinal's letter was approved by Pope Francis on September 3.
The Eucharist, also known under the name of "communion", refers to this fundamental dimension of community life among Christians and this close relationship with God.
In a context where health measures lead to having to give priority to virtual masses and cults to church gatherings, the cardinal recalls that " no transmission amounts to or can replace personal participation "And that" the house of the Lord presupposes the presence of the family of the children of God. "
"As soon as circumstances allow, it is necessary and urgent to return to the normality of Christian life, which has the building of the church as its home and the celebration of the liturgy, in particular the Eucharist, as the summit towards which tends the action of the Church. " pic.twitter.com/dWBo0No0E8

- Cardinal R. Sarah (@Card_R_Sarah) September 13, 2020
Without ignoring the risks of the spread of Covid-19, Cardinal Robert Sarah specifies that a return to the gatherings will be possible only "once the concretely achievable measures have been identified and adopted to minimize the spread of the virus".
CP
Photo credits: PIGAMA / Shutterstock.com