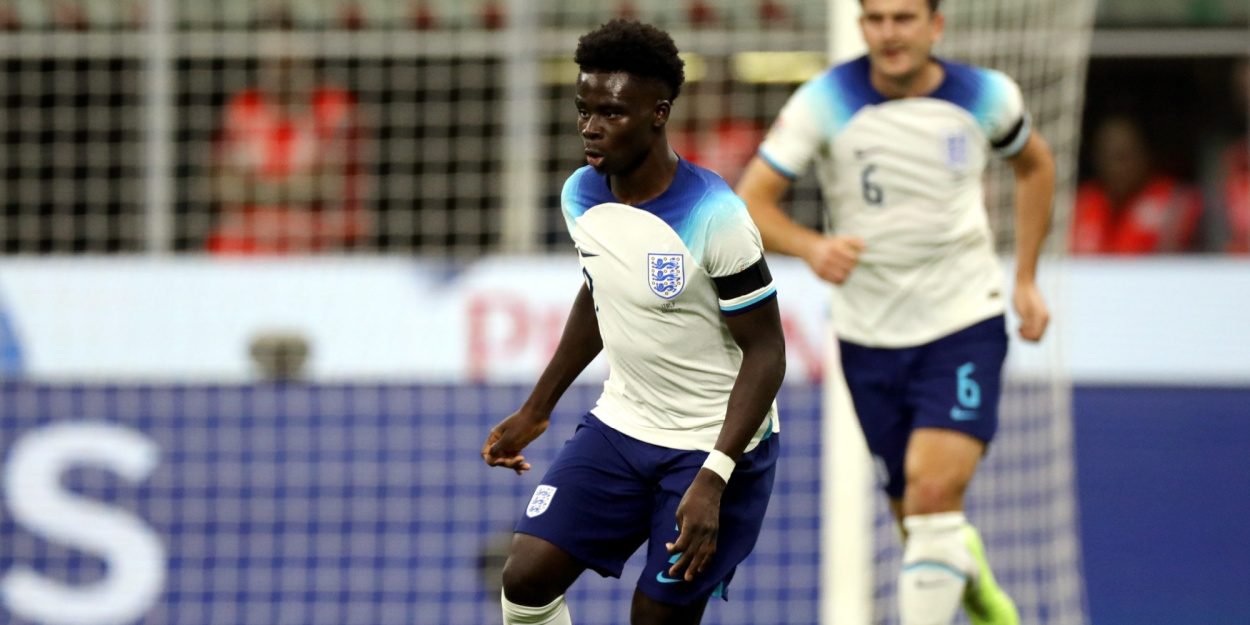 ---
Bukayo Saka, who is playing in his first World Cup, says his Christian faith is essential.
At the end of the World Cup which is currently taking place in Qatar, the Golden Shoe will be awarded to the player who scores the most goals. If Kylian Mbappé, striker of the France team, is for the moment alone in the lead with his five goals, he is followed by several footballers, including in particular Olivier Giroud, but also Bukayo Saka who represents England during this competition. international.
See this post on Instagram
This striker, who usually plays under the colors of Arsenal, did not hesitate to share his Christian faith during the press conference which he held after winning the match against Senegal in the round of XNUMX.
When a journalist asks him if he reads his Bible during the World Cup, he answers in the affirmative.
"Yes, I continue to do it here. I read my Bible every night. For me it's really important to have the presence of God in me all the time and it gives me more confidence to know that God's plan is perfect, so I can go out there and know that God has my back. . »
Because for him, the main thing is to keep his faith.
"But the main thing for me is just to keep my faith. You know, I just have faith in God, so I don't need to be nervous or worry about the results, because obviously it's my first World Cup. You know I can start worrying about different things and the results, but instead I just choose to put my faith in God. »
MC
Image: ph.FAB / Shutterstock.com