Bruno, widower and courageous father, raises his children without hatred six years after the Nice attack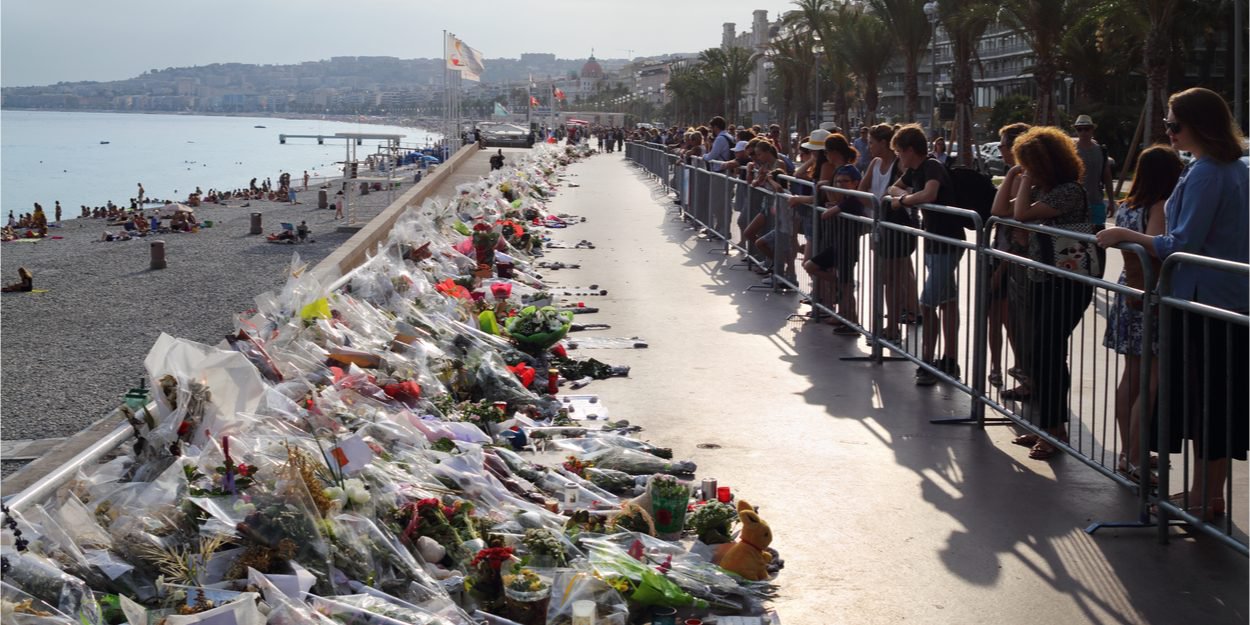 ---
Six years after losing his wife Mino in the Nice attack of July 14, 2016, Bruno Razafitrimo, bus driver and Christian, devotes his life to his two boys: "We try to live naturally, but we cannot fill the empty ".
Bruno Razafitrimo was absent from Nice the evening of the attack. On this national holiday in France, some 30.000 people gathered on the Promenade des Anglais, along the Mediterranean, for the traditional fireworks display, including Mino, 35, and the couple's two children, Amaury , six years old at the time of the tragedy, and Andrew, four years old.
It was into this crowd that Mohamed Lahouaiej-Bouhlel drove a truck, killing 86 people, including Bruno's wife. Andrew, his youngest son, had his life saved because "he let go of his mother's hand", explains to AFP in a soft and calm voice, this man originating like his deceased wife from Madagascar, his island of Indian Ocean which he left in 2001.
Since then, Bruno must be "both the dad and the mom" with his two boys, the oldest of whom will enter fifth grade and the second in CM2. He consoled many sorrows, sometimes taking the children to his bed "on blues nights", he told AFP last year, which follows his journey. "It happened to them, especially Andrew, who was 4 years old, to ask 'But mum, is she still going to come home some day?' ".
Supported by psychologists just after the attack, the children no longer have follow-up. "During the Covid period, we continued to have telephone interviews with psychologists. But afterwards, we had no more contact.
Life "put aside"
Of their mother, they still often speak, "in the present". "I lost my father at seven years old, they I am amazed at all the memories they have kept of her," says Bruno.
"In fact, they adapt with this life. And there is a lot of mutual support between the two brothers, they reward each other I think, they also yell at each other, but there is a lot of complicity", smiles Bruno who admits, often trying to find his words, that he has " put his own life aside for a bit.
"I take care of myself but without thinking too much about myself because I have to take care of them first. Besides, I haven't yet rebuilt my life. My priority is the children," he insists.
"When there will be friends and they start to enter their adult life, maybe there will be a new stage for me as well", adds Bruno.
Often away from home when, at the wheel of his bus, he led groups of tourists on excursions, Bruno does not "work much anymore, in any case not like before: I have to cook in the evening". He can still count on friends and family when a mission takes him away for a weekend.
faith and solidarity
He raises his children with attention to others. Involved in an association he created, Madacat, he collects donations with them for his native island. He admits to "recharging his batteries" in this solidarity.
"When we lend a hand to others, we see that there are also other misfortunes".
Christian, Bruno, who entered a religious order, "never had any hatred towards anyone", not even towards Mohamed Lahouaiej Bouhlel, this 31-year-old Tunisian who ran into the crowd before being shot by the police. .
"That we do this in the name of a religion is incomprehensible. People can be manipulated and I think it's more manipulation, that's why I don't have any hatred", confides this courageous father for whom "at some point, you have to turn the page".
Still "divided" on his desire to testify before the special assize court in Paris, where the trial of eight people accused of having helped the author of the attack, Bruno, will open on September 5, who will is still struggling with the Guarantee Fund to obtain "decent" compensation, is not waiting for "a miracle or something like that".
"It is better not to expect much from it so as not to be disappointed. Above all, we want a good trial, for everyone.
The Editorial Board (with AFP)