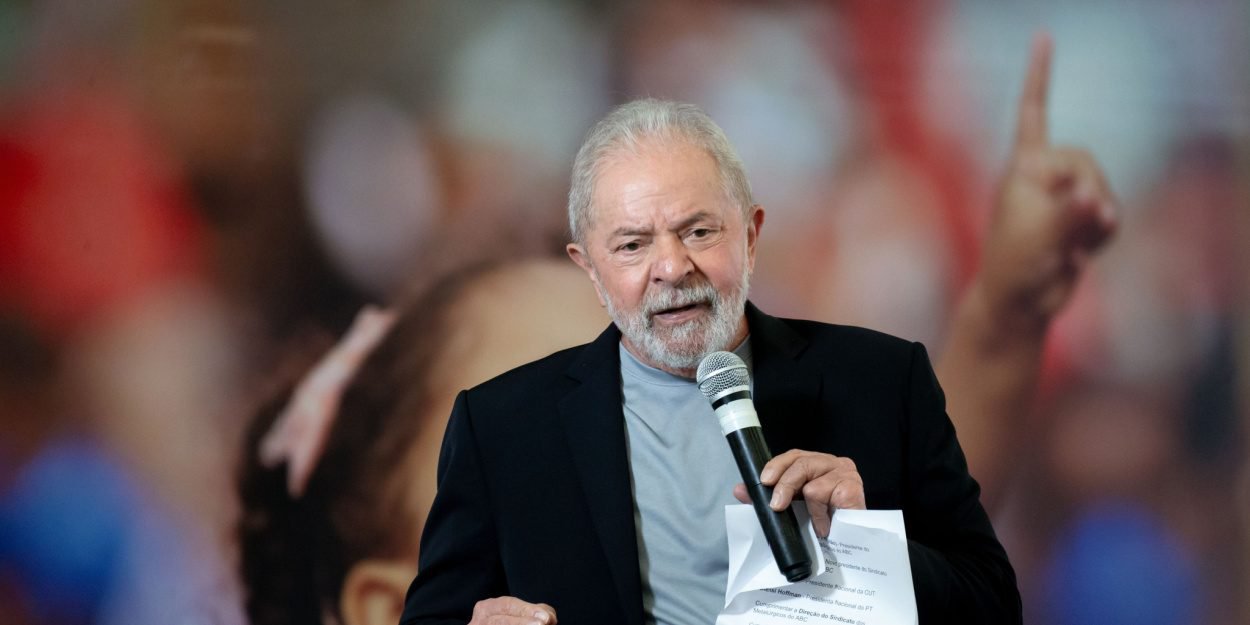 ---
Former Brazilian President Luiz Inacio Lula da Silva met with evangelical personalities on Wednesday, an operation to seduce a section of the electorate leaning mainly towards his opponent in the second round of the presidential election, Jair Bolsonaro.
During this meeting in Sao Paulo, Lula presented a letter in which he pledged to "defend freedom of worship", while ensuring that he was "against abortion", 11 days before the ballot against the right-wing incumbent president.
"My government will in no way be an obstacle to the free functioning of the temples," wrote the former steelworker in this letter, a way of denying rumors launched by bolsonarists according to which he was going to close the places of worship if he was elected.
"Our program of government is committed to respecting life in all its stages...I am personally against abortion," the letter also says.
In April, Lula was strongly criticized when he said that abortion should be "transformed into a public health issue" and had to backpedal afterwards.
According to the latest poll by the Datafolha institute, published on Friday, Jair Bolsonaro is credited with 65% of voting intentions among evangelicals, who represent around a third of the population, against only 31% for Lula.
The former left-wing president (2003-2010) remained at the top of the votes among Catholics (57%-37%) and by all respondents (53%-47%).
In his speech on Wednesday, Lula also castigated the electoral sermons in the temples: "if a pastor wants to do politics, let him go to the streets".
The National Confederation of Brazilian Bishops published last week a statement rejecting "the exploitation of the faith (...) to obtain votes".
President Bolsonaro was recently accused by his detractors of political recovery when he went to two major Catholic celebrations, the Cirio de Nazaré, on October 9, in Belem (north), and the feast of the patron saint of Brazil, Nossa Senhora de Aparecida, in the state of Sao Paulo (southeast), on the 12.
The Editorial Board (with AFP)
Image credit: Shutterstock / BW Press