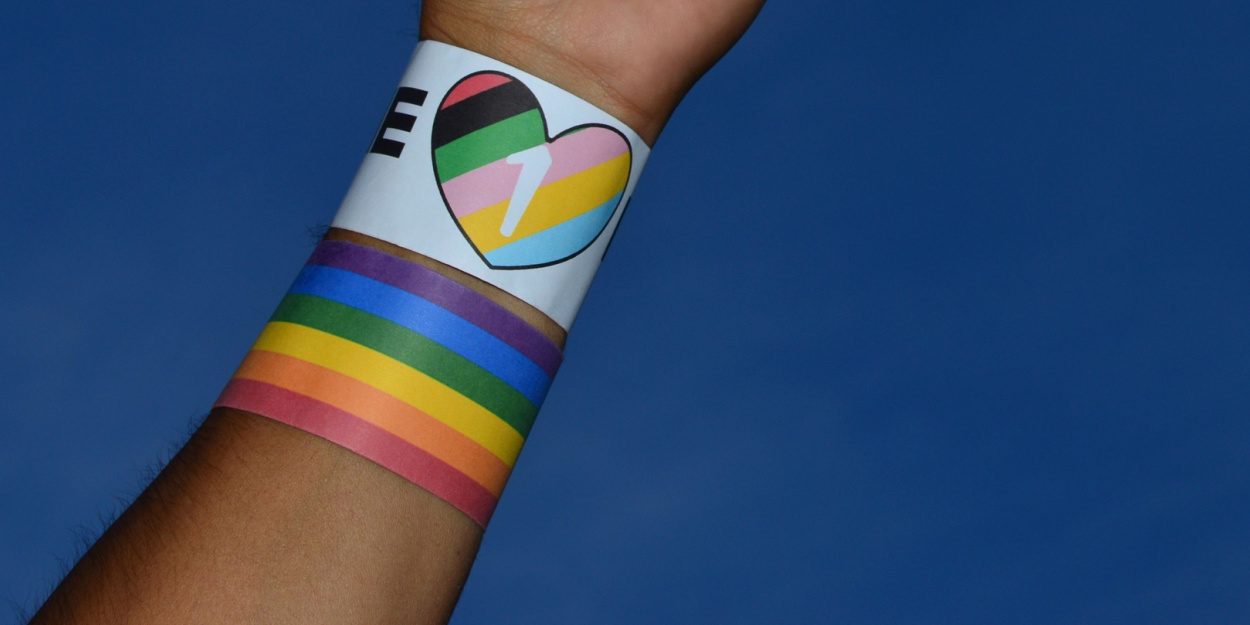 ---
The current Football World Cup sees the meeting of a vision harshly penalizing homosexuality and that of LGBT demands to which players are encouraged to make room. In Qatar, homosexuals incur seven years in prison, or even the death penalty if they are officially Muslims. The wearing of signs in LGBT colors by spectators is an object of tension between FIFA and the emirate, but also between athletes and lobbies and the media. How do you position yourself as Christians?
Hugo Lloris, captain of the French team, decided not to wear a "One Love" armband to support persecuted homosexuals, arguing that he respected Qatari culture as he expected foreigners to respect French. A choice in line with that of FIFA which declared that, unlike spectators, players cannot display political messages in the stadiums.
Lloris, however, claims to support the rights of LGBT people. Olivier Giroud, a committed Christian, said in 2018 did not hesitate to wear the rainbow laces (LGBT shoelaces) at Arsenal and recalled that he had posed for the cover of the gay magazine, Têtu. He explains his choice by the invisibility imposed on homosexual footballers:
"In a locker room, there is a lot of testosterone, chambering, communal showers… It's tricky, but that's how it is. I understand the pain and the difficulty of the guys to come out, it's a real test after working on yourself for years. »
Can a Christian wear LGBT emblems in support of persecuted people?
The Christians in Sport association asked itself the question about whether a Christian could wear emblems in support of the LGBT community. In this case, it was at the time of the publication of this article of the rainbow laces launched in 2013 by the organization Stonewall, which campaigns for recognition of the demands of the LGBT community. But this question is still relevant in the context of the wearing of "One Love" armbands in Qatar.
The author recalls in a preliminary way that the use of rainbow colors is either left to the discretion of the players and the clubs, or imposed for example via numbers in these colors on the shirts.
He notes that various players of different faiths have refused to participate in these campaigns this year, such as Idrissa Gueye, a Muslim, who refused to participate in the Pride Round of Ligue 1 in France, or seven players from the Manly team of the National Rugby League in Australia.
The article goes on to emphasize the need for fair treatment and freedom from harassment:
"Christians should be at the forefront of all work to affirm and defend the right to a life free from harassment, intimidation and violence."
However, he contests the LGBT vision which presents sexual identity as the fundamental identity.
According to the author, "it seems difficult to disagree with someone on this subject, because it is like saying that you disagree with their identity. Indeed, mainstream Western thought today holds that our identity is formed by who we are, what we think, what we feel and what we desire. Author Carl Trueman asserts that this is today mostly seen with our sexual desires.
This new anthropological vision leads, according to him, to make this symbol of unity actually become a symbol of exclusion, because players refusing to wear LGBT colors are sanctioned. The article mentions the Christ who had compassion on the excluded and also points out that Christians in Sport aligns with historical and orthodox Christianity that God's purpose is in heterosexual marriage.
The author asserts, however, that disagreeing with "Rainbow Laces" does not mean being intolerant:
"We can love and care about everyone we play sports with while disagreeing with them on certain issues. »
He ends his article by recalling that wearing this type of symbol could be perceived as support for certain societal demands of this community, while not wearing them could be perceived as indifference to the fate of homosexuals imprisoned or killed as such, thus underlining the complexity of this decision.
"Wearing rainbow shoelaces can feel like support for what we don't approve of, just as not wearing them can undermine what we want to affirm as Christians. »
Christians in Sport in conclusion leaves the decision up to everyone whom the author urges to pray for wisdom on this subject.
Jean Sarpedon