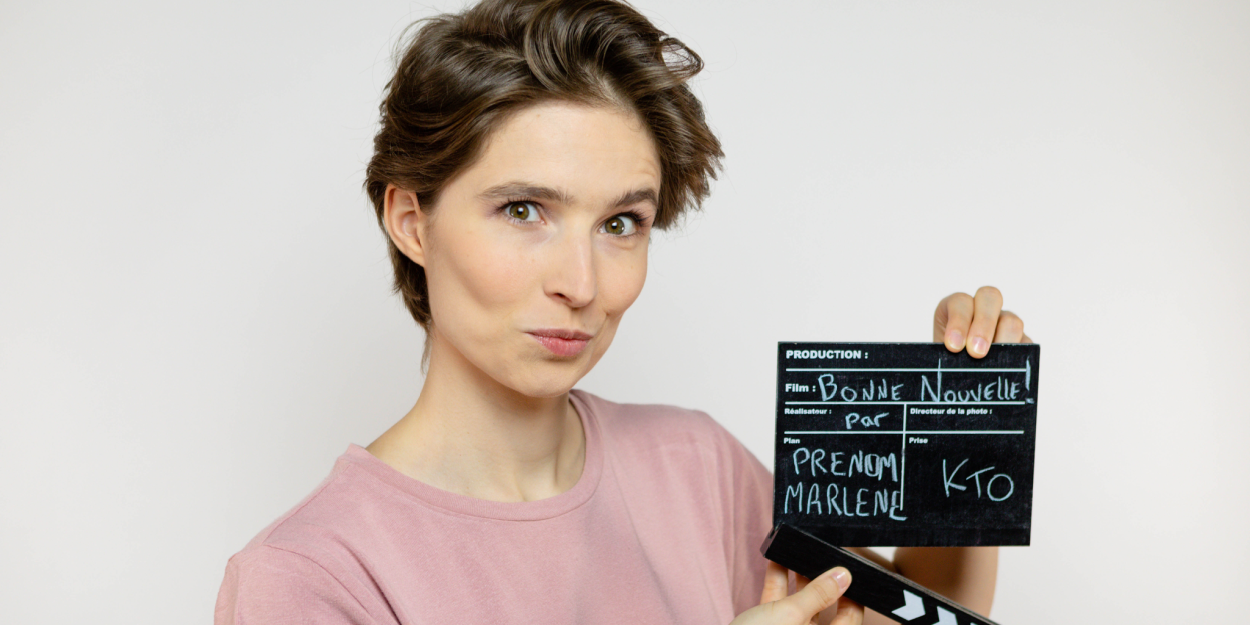 ---
Every Friday at 21:30 p.m. find Marlène Goulard, alias First name Marlène, on KTO in "Good news! ". A missionary and joyful series in which the artist stages his relationship to faith.
"It's not about talking about religion, but about a relationship", explains Marlène Goulard about her new series, "Bonne nouvelle! », produced and broadcast by KTO.
Better known by her stage name, Prénom Marlène, the artist proposes with this humorous pastille to sweep away the sometimes stubborn clichés about faith, Christianity or even Catholics. "I have at heart to show a joyful and lively relationship", she explains to us.
On a white background, with only a few accessories, Prénom Marlène tackles with freshness the announcement of the Gospel every Friday evening at 21:30 p.m. by sharing "good news of the spiritual life embodied in everyday life". She explains that she chose the tone of humor because it is a "sign of joy, which is a fruit of the Holy Spirit", the artist also underlines that "if humor exists it is good because God has it!
"Humour allows you not to take yourself seriously and to convey messages that are universal, without offending people's feelings. It's up to everyone to welcome what suits them and let themselves be challenged or tell themselves that we don't have the same tastes and colors! »
40 episodes for 40 good life stories to discover on KTO and YouTube. The first two episodes are already available.
First name Marlène will be present at the Mission Congress where she will play her musical show, "Discover yourself", Saturday October 1 at 20:30 p.m. at the Chapelle de l'Epiphanie des Missions Etrangères de Paris, 128 rue du Bac in the 7th arrondissement.
Camille Westphal Perrier