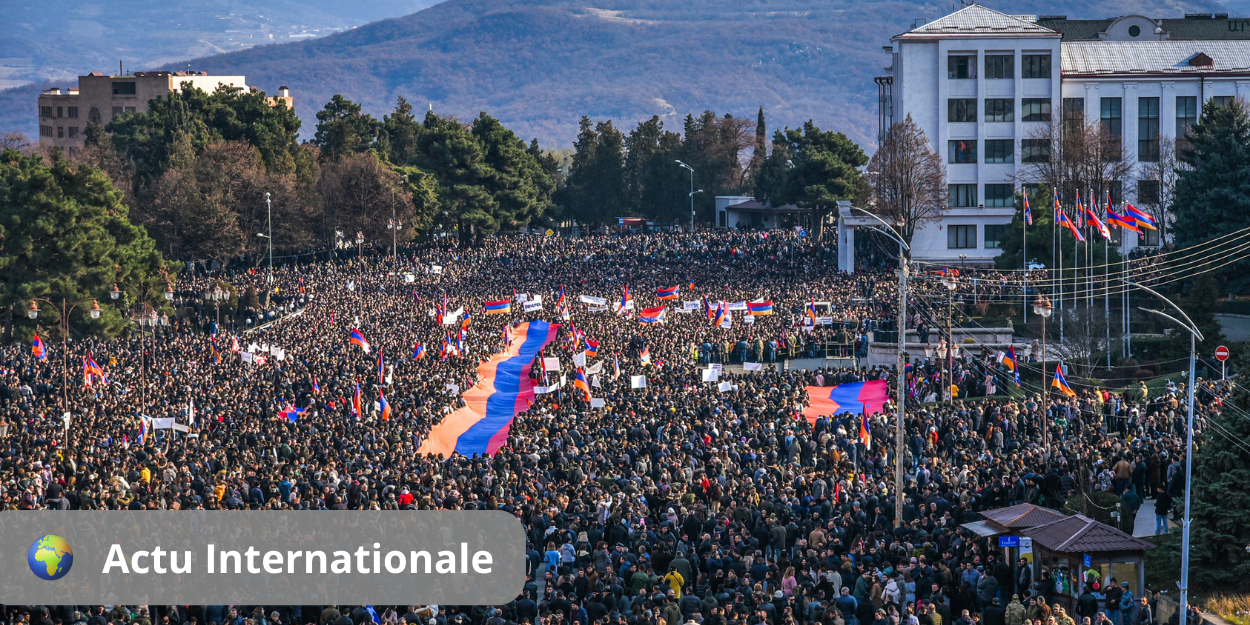 ---
Armenia accused neighboring Azerbaijan on Thursday of wanting to carry out "ethnic cleansing" in the disputed region of Nagorny Karabakh, by forcing the Armenians who live there to leave this territory, which has been confronted for weeks with the blocking of a vital axis for its supply.
For more than a month, Azerbaijanis posing as environmental activists demonstrating against illegal mines have been blocking a crucial road linking Armenia to an Armenian-populated territory in Nagorny Karabakh.
Due to the lockdown, the separatist enclave of some 120.000 people is facing power and internet cuts, as well as problems with heating and access to food and medicine.
"It is a policy of ethnic cleansing," Armenian Prime Minister Nikol Pashinyan denounced Thursday at a government meeting, accusing Azerbaijan of exerting "economic and psychological pressure aimed at causing an exodus of Karabakh Armenians".
According to him, kindergartens and secondary schools, as well as universities, are currently closed in Nagorny Karabakh due to electricity and gas cuts caused by the blockage, and thousands of students are "denied the fundamental right to education". 'education ".
For his part, Azerbaijani President Ilham Aliyev dismissed the accusations on Thursday, calling them "false and absurd", during a meeting with the new French ambassador to Azerbaijan, Anne Boillon.
According to Aliyev, Russian peacekeepers deployed in the region and the International Committee of the Red Cross ensure the delivery of goods to civilian destinations in Nagorny Karabakh.
"A thousand civilian vehicles have entered and left Karabakh since December 12," said Ilham Aliyev, quoted in a statement from the Azerbaijani presidency.
Armenia and Azerbaijan clashed in the early 1990s, during the breakup of the USSR, for control of Nagorny Karabakh, an Azerbaijani region mainly populated by Armenians.
This first conflict, which claimed 30.000 lives, ended in an Armenian victory. But Azerbaijan took its revenge in a second war that claimed the lives of 6.500 people in the fall of 2020 and allowed Baku to retake many territories.
Russian peacekeepers were deployed after a ceasefire agreement that ended this latest war between Armenia and Azerbaijan.
While the dynamics of this conflict are highly complex, they have strong implications for religious freedom. Armenia is indeed a historically Christian nation and the population of Nagorny Karabakh (also called Artsakh) is also predominantly Christian. A legacy that the Azerbaijani forces would have promised to erase from the region.
The Editorial Board (with AFP)
Image credit: Davit Ghahramanyan/ AFP