Blasphemy, Forced Labour, Marriage and Conversion: The Report of the European Center for Law and Justice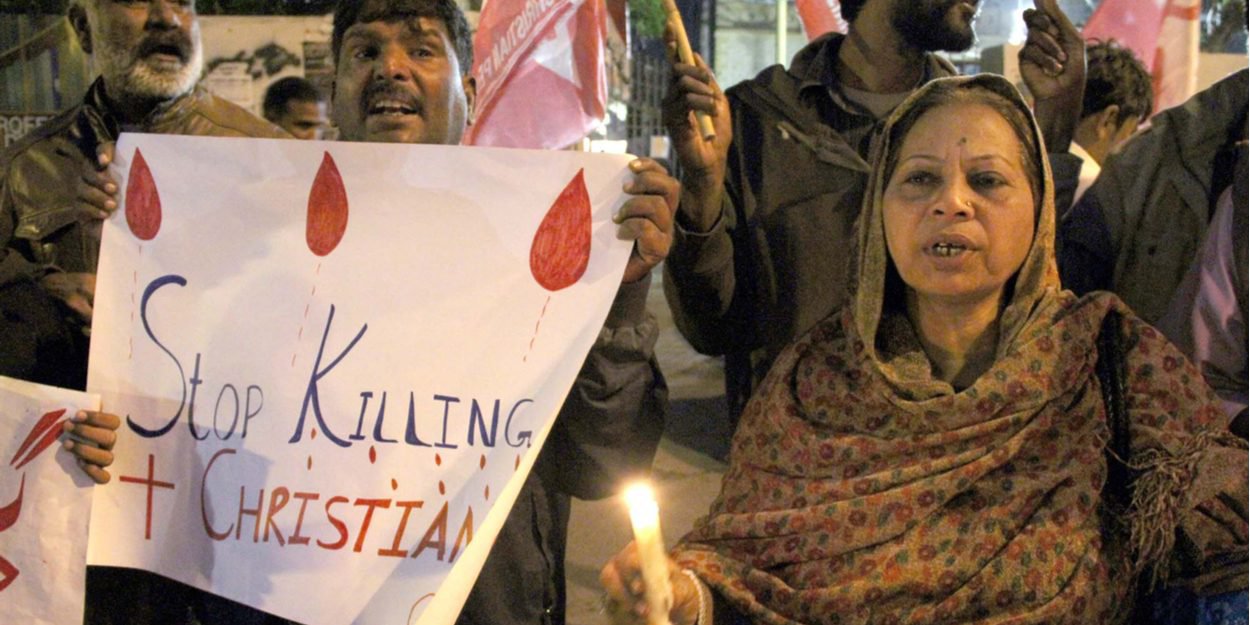 ---
The European Center for Law and Justice has released a report on religious freedom in Pakistan for the UN's Universal Periodic Review.
The European Center for Law and Justice recently submitted a report on the conditions of religious freedom in Pakistan for review at the United Nations, as part of the Universal Periodic Review.
The report begins by denouncing forced conversions and forced marriages, recalling that every year around 1000 Christian and Hindu women are forced to marry and convert to Islam in Pakistan. Although the Child Marriage Restraint Act 1929 provides penalties for anyone who enters into, contracts or encourages child marriage, the report denounces that "Pakistani courts apply Sharia law, under which girls can marry when they reach puberty.
The report also calls attention to the fact that during the last periodic review, thirteen countries recommended that Pakistan take action against blasphemy laws. However, "Pakistan was content to take note of these recommendations, and took no steps towards any reform", deplores the report of the European Center for Law and Justice. He denounces "the growing social pressure to wrongly condemn minority citizens". "In 2021 alone, fifty cases of blasphemy were recorded and at least five people were murdered," it read.
Another focus of the report is forced labor. Banned in Pakistan since 1992, there are however nearly 4 million people subjected to forced labor throughout the country, including a large number of children. The report denounces the loans taken out by the workers from the employers, "almost never repaid due to the corrupt accounting practices of the employers". "This problem is found especially in Christian communities who are often poor and work for predominantly Muslim employers who profit from it", specifies the report before specifying another problem, "debt bondage remains a method by which Christian women are abused and forced to convert to Islam and marry Muslim men".
To International Christian Concern, this report is "essential to raise public awareness of the persecution of Christians and human rights violations in Pakistan". "Without strong international and domestic pressure, Pakistani government leaders and officials are unlikely to bring about changes to improve conditions for oppressed minority groups," the organization said.
MC
Image Credit: Shutterstock.com / Asianet-Pakistan / Members of People's Christian Alliance hold a protest demonstration against the suicide bombing of Bethel Memorial Methodist Church in Quetta on December 17, 2017 in Karachi.