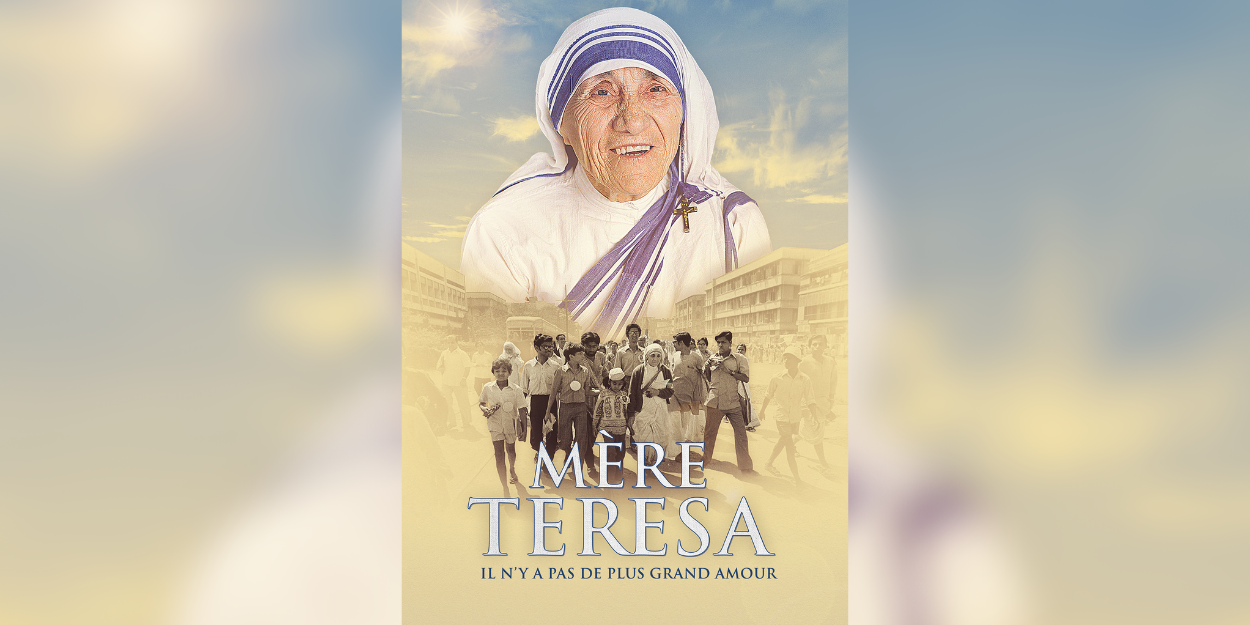 ---
A new look at the work of Mother Teresa, her life but also the fruits of her works: this is the proposal of Saje Distribution with the unpublished documentary: "Mother Teresa, there is no greater love"
After the two biopics already available, Mother Teresa et Mother Teresa's Letters available on the platform saje+ ou on DVD on the shop, Saje Distribution will soon offer a new documentary on the Saint of Calcutta.
Produced by the Knights of Columbus in the United States, this film focuses on his life, his many works intended for the "poorest of the poor" with a particular focus on the Missionaries of Charity who continue his work today.
This documentary film presents unique archival footage that brings a new look and immerses us even more in the life of the Sisters of Charity, in what they live and share on a daily basis. The testimonies that are offered to us, take us further in the encounter with the other.
Intended exclusively for DVD release and on the platform saje+, the film will be available at the end of April 2023 but in the meantime, here is an exclusive extract.
Marie-Laure Liller