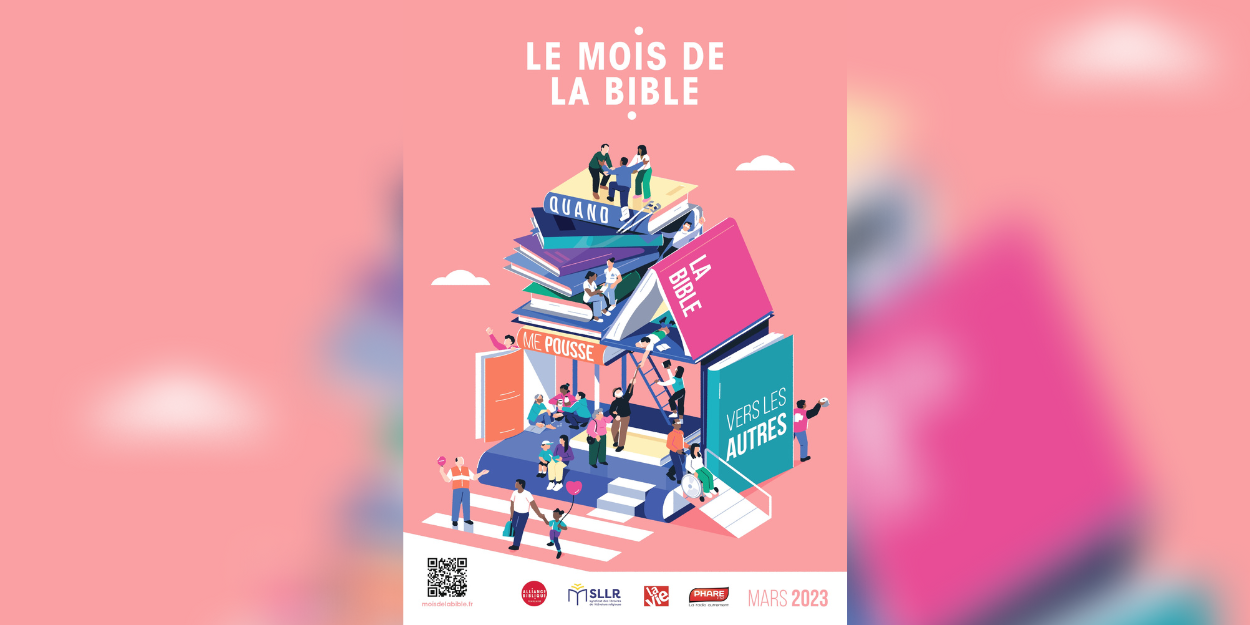 ---
Since the beginning of March, a new edition of the "Bible Month" on the theme "When the Bible pushes me towards others". An unprecedented opportunity to focus on this multi-centenary engine to act in favor of its neighbour.
The objective of this event is to make the Bible known to the general public by highlighting the incredible topicality of its discourse. This is how theFrench Bible Alliance and the Syndicate of Religious Literature Booksellers (SLLR) have once again built an ambitious program in partnership with more than 200 bookstores across France by fitting out the window display, highlighting different Bibles or even hosting conferences and workshops. .
This year, the focus is on the influence of the Bible in solidarity. Thus, Dr. Mukwege (Nobel Peace Prize 2018) testifies to his relationship with the Bible and the way it nourishes his commitment to women victims of rape and violence in the Democratic Republic of Congo. Many artists or influencers have also mobilized, such as the influencer Meak, for example, who tells how he draws from these "66 books in one" an inexhaustible source of inspiration.
A rich and detailed program available on the event website: moisdelabible.fr
Herveline Urcun
Image Credit: Bible Month