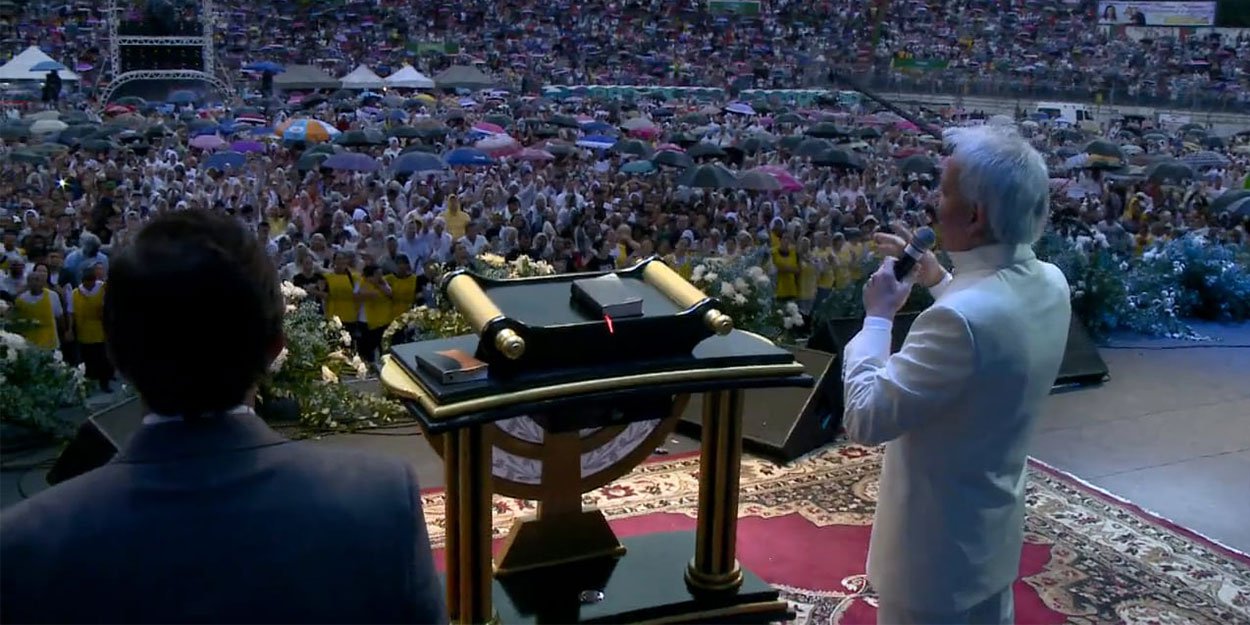 ---
Benny Hinn rejects the prosperity gospel because it is "an offense against the Lord" and the "gospel is not for sale".
Lhe televangelist Benny Hinn is the leading figure in the prosperity gospel. After preaching it around the world, Benny Hinn just rejected it. He claims that "prosperity has gone a little bit crazy" and that he is "correcting his own theology". He adds that he wants "all to know".
On Monday it was time for confession for Benny Hinn. He claims to no longer read the Bible as he read it 20 years ago and denounces his "own theology", "to feel good, to do good, to earn money". For him, from now on, all this is only the "construction of the flesh". He knows that his words will "shock" his audience, but he wants to admit that all of this is an "offense" to God.
"I'm going to tell you something that will shock you. I think it's an offense to the Lord. It's an offense to say, give thousands of dollars. I think it's an offense to the Holy Spirit to put a price on the Gospel.
He then commits to act in a new way.
"I'm done with this. I'll never ask you to give a thousand or whatever, never again, because I think the Holy Spirit has had enough. Do you hear me ? I think it hurts the Gospel. So I'm making this statement for the first time in my life, and frankly, I don't really care what people think of me anymore. "
He adds that he no longer wants to hear anyone making his calls and that he will "reprimand" those who do. For him, it is now clear, "it is to buy the Gospel, it is to buy the blessing, it is to toil for the Holy Spirit". And Benny gives the reason for such a turnaround. His salvation.
" You know why ? I don't want to go to heaven and be scolded. I think it's time to tell it like it is. The gospel is not for sale. God's blessings are not for sale. Miracles are not for sale. Prosperity is not for sale. "
His nephew Costi Hinn, known for his positions against the prosperity gospel and his fight to preserve Christians from it, explains to Christian News Network, that this repentance must be followed by action.
"I was heartened by his blunt rebuttal of the prosperity gospel. I sincerely hope and pray that this will be the beginning of repentance for him and a turnaround in the last years of his life and ministry. [...] In the Bible, sincere repentance is always accompanied by acts which prove that it is indeed repentance. [...] My wish is that Uncle Benny's statement will not be merely public remorse aimed at saving face or protecting his ministry from decline but rather that it will be sincere repentance and that is willing to give up everything if he wants to win Christ and the full gospel. »
En February 2018 already, Benny Hinn wondered about the doctrine of prosperity and had evoked his "guilt" in a live Facebook.
MC