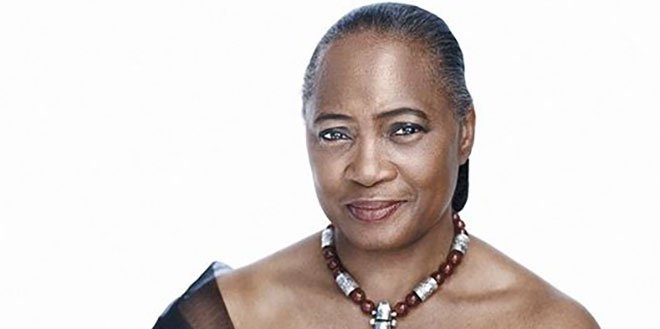 ---
Barbara Hendricks grew up in a Protestant family in Arkansas (United States). She sang gospel very well, then she was invited to a classical music workshop in New York. "The young black girl that I was, came from a modest family in the south of the United States ..." was spotted by one of the trainers. Barbara thus returned to the Juilliard School of Music in New York with Jennie Tourel.
After her opera debut in 1974, Barbara Hendricks' career and artistry has steadily progressed and she has become one of the most loved and admired artists in the world. She has performed on all the biggest opera stages around the world.
"Confidence, faith in God undoubtedly nourished my conviction that a destiny awaited me. They are also at the origin of my commitments against injustices because I received a Protestant education turned towards the concern of the other and solidarity "Barbara Hendricks
"If we are content to see the world through the small screen, we have reason to be desperate," she continues, giving the example of volunteers, associations, these women, these young people in Africa, in Asia who fight to improve their daily lives. "Being united starts at home..." Barbara Hendricks is still as committed to major humanitarian causes as ever. For twenty years, she supported that of refugees with the Office of the United Nations High Commissioner for Refugees. She was awarded the title of Honorary Life Ambassador of UNHCR.
A golden voice and a heart full of love that reminds us in this Christmas time that:
"Love of neighbor is the only antidote to fear of others... And if everyone considers their neighbor as they see Christ, that will be a good start"
Nathanael Bechdolff
Source: Cloak