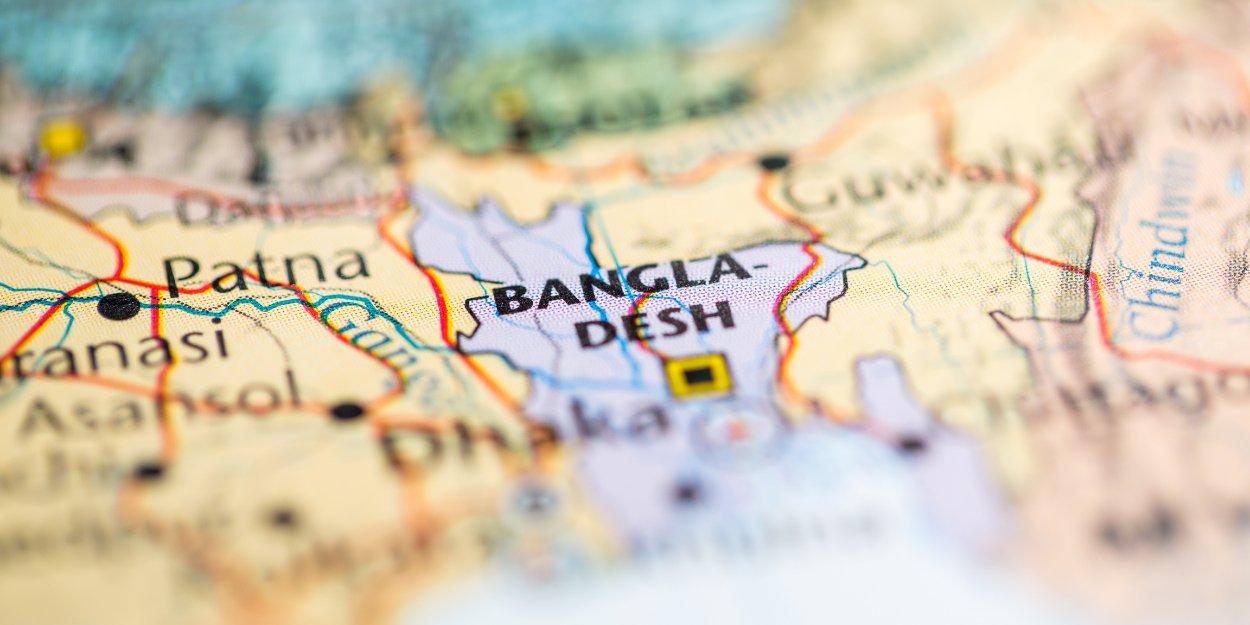 ---
After the baptism of a Bangladeshi apostate from Islam who converted to Christianity was broadcast on social networks, a hundred Muslims attacked the Christians of her village who had to flee, under the impassive gaze of the police. The NGO Christian Solidarity International (CSI) helps the victims, including a dozen seriously injured.
Gobta is a small village in Bangladesh where about fifty families live who have become Christians in the last ten years. The last baptism once again showed the difficulties of publicly apostatizing Islam in the country, as Pastor Siraj ul-Haq tells CSI :
"In early January 2023, at a prayer meeting in our home, we baptized a woman who had accepted Jesus Christ as her savior for some time. Muslim villagers recorded the entire baptism with their mobile phones and immediately posted it on social media. »
The local mosque committee then demanded that all Christians leave Gobta. The Islamists quickly gathered in front of the baptized woman's house to throw stones at her and her family and beat them with sticks, says her son, Manik.
The village council was able to calm the situation, but the violence resumed the next day. Manik relates that the Islamists then also attacked the homes of other Christians. All fled, without reaction from the police present:
"We took refuge in the rice fields. But the crowd caught up with us and hit us again. My mother in particular was violently beaten. She is one of ten Christians who had to be hospitalized after being seriously injured. »
"Muslim neighbors don't talk to us. »
William Samadder, CSI's local partner, had to intervene to get the police to agree to initiate proceedings. The Christians were able to return home, but Manik points to the continued hostility of the villagers:
"Muslim neighbors don't talk to us. They also try to prevent us from going out into the street. In their stores, they no longer sell us anything. In addition, Christians now have to travel long distances to be able to work as day laborers. Here, in Gobta, no one hires a Christian anymore. Some try to get by by transporting goods with their rickshaw, knowing that they cannot transport passengers, since the Muslims refuse to get into their vehicle. »
In addition to legal assistance to Christians in order to condemn the main perpetrators of the attacks, CSI supports the medical expenses of the injured, provides them with food and emergency accommodation. A network of pastors launched by Samadder provides additional assistance.
Manik's mother is slowly recovering from her injuries, but does not regret her choice, says her son: "Despite everything, she is very grateful to have been baptized. »
The apostasy of Islam, a delicate subject in society
Even though the Constitution of Bangladesh guarantees freedom of religion and proselytism, this violence is not unprecedented. In February 2015, a crowd had attacked a Christian couple who had just been baptized. The man who had led the rite and his family had been beaten up in their home, and he had lost his job. In this case, however, the police warned that religious freedom must be respected.
In 2014, the police had to intervene to prevent 200 Islamists from attacking Christians at a Muslim baptism and evangelism meeting. Authorities had arrested the 45 people attending the meeting before releasing them overnight and later releasing the pastors on bail.
Even when converts do not experience physical abuse, they may experience rejection, like Gobta resident Jalil, a Christian who was left by his wife and children after revealing in 2015 that he had converted eight years earlier.
Jean Sarpedon