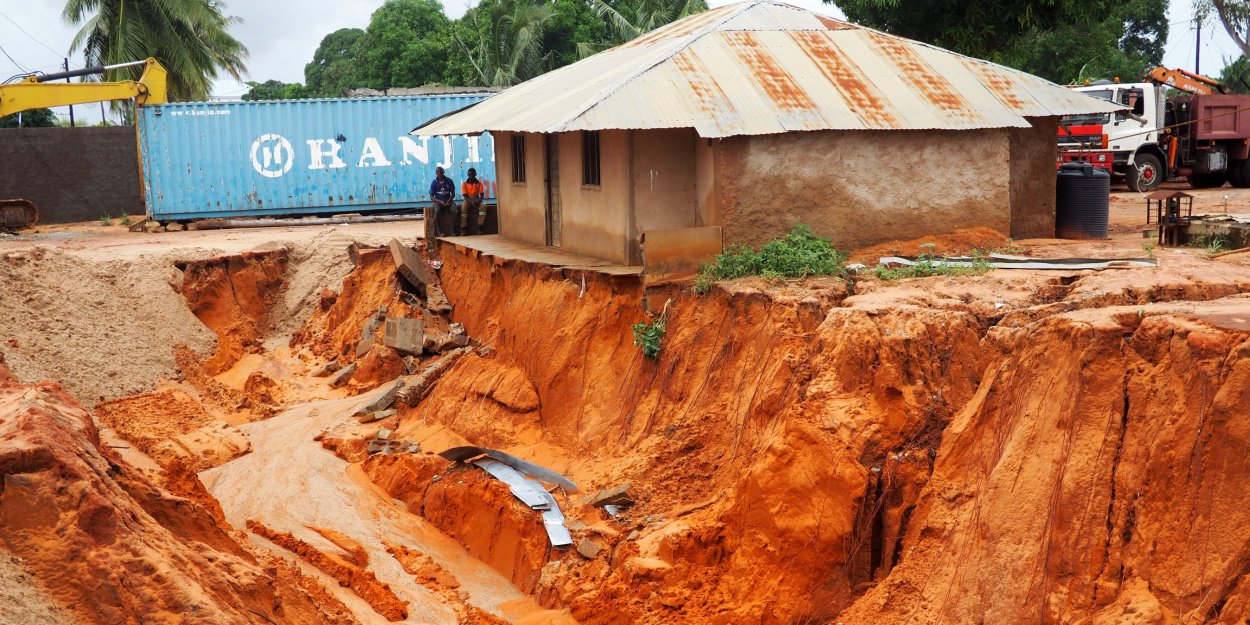 ---
"The situation is very serious. There are many victims, injured, missing or dead, and the number will only increase in the coming days."
Cyclone Freddy, of record longevity, hit southern Africa twice in three weeks. The death toll from floods and landslides in Malawi and Mozambique now stands at more than 200.
Tropical Cyclones #freddy made landfall in Malawi causing widespread devastation.

Reports indicate that the cyclone disrupted lives and livelihoods of too many people.

The IFRC is working with @MalawiRedCross to provide support to those affected. pic.twitter.com/cmuySJpUmp

—Jagan Chapagain (@jagan_chapagain) March 14, 2023
Freddy followed a looping path rarely charted by meteorologists, making landfall for the second time over the weekend in Mozambique, before heading into southern neighboring Malawi early on Monday.
It is Malawi that has paid the heaviest price so far for the return of the tropical cyclone. The National Disaster Management Office reports at least "190 dead, 584 injured and 37 missing".
President Lazarus Chakwera, who returned from Qatar on Tuesday, praised the volunteers' efforts: "We have arrived in a devastated nation," he lamented in a statement. On Twitter, he called for solidarity.
"It's time for everyone to join hands and bring comfort to affected communities. To everyone who lends a helping hand, thank you."
A state of disaster has been declared in the region of Blantyre, the economic capital and epicenter of the bad weather, where nearly 20 people are now homeless.
Malawi, natural disaster, with Cyclone Freddy.
more than 100 dead, more missing, more missing, and more than 10 https://t.co/zFjx0jlh0N video of 1 helpless child.
72 hours of uninterrupted rain in Blantyre, and the rain continues.#Malawi#Wasexo pic.twitter.com/1mTv7WTBo1

— Hugues Zinsou Zounon (@HuguesZounon) March 13, 2023
"We are helpless and no one is there to help us," says John Witman, 80, who is looking for his son-in-law, who disappeared in the collapse of his house washed away by the sudden rising waters. There are many like him, digging the mud with their bare hands, looking for loved ones, while the rain persists. In some areas, diggers are also looking for victims.
"The situation is very serious", explains Guilherme Botelho, coordinator of the emergency project of Médecins Sans Frontières (MSF) in Blantyre:
"There are many casualties, injured, missing or dead, and the number will only increase in the days to come. The Queen Elizabeth Central Hospital in Blantyre is overwhelmed by the influx of injured people from different areas, we We have therefore assembled a team of nurses and clinical officers to provide medical and logistical support. We are also donating medical supplies and will assess whether food should be provided to patients."
The threat of a resurgence of cholera also remains a serious concern as Malawi recently suffered the biggest outbreak the country has seen in its history following the passage of Tropical Storm Ana last year. "Especially since the vaccination coverage in Blantyre is very low", specifies the coordinator.
On the spot, churches come in support of the victims of the cyclone, as explained Vincent Moyo, Tearfund country director for Malawi.
"The church has already begun to respond by providing shelter and food to those whose homes have been destroyed. The church is also providing psychosocial support to the bereaved as they bury the dead."
Formed off Australia in early February, Freddy has been raging in the Indian Ocean for 36 days, a record longevity.
MC (with AFP)
Image credit: Shutterstock/Fivepointsix