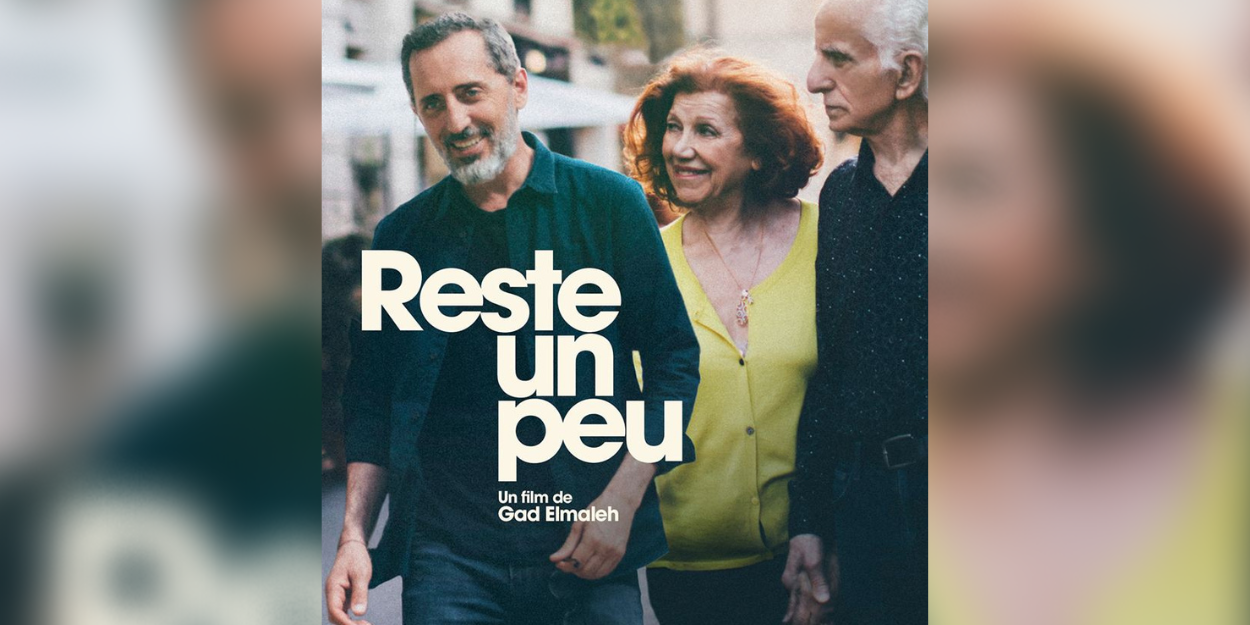 ---
Thirteen years after the exuberant "Coco", Gad Elmaleh signs with "Reste un peu" an unexpected second film on his journey from a Sephardic Jew to Catholicism.
"A friend told me that I would have surprised her less if I had done a 'coming out'... I expose myself with this film. On stage, where you can do anything with humour, I regularly talk about religions. In everyday life, we dare not talk about it, even if I am very attached to secularism, "complains Gad Elmaleh to AFP.
To present his film to the press, he chose the Collège des Bernardins in Paris, where he studied theology.
Often very funny, "Reste un peu", in theaters on Wednesday, is on the edge of introspective documentary and bittersweet comedy. Gad Elmaleh plays his own role, as do his parents and several religious who accompany him in his catechumenate (Christian journey of conversion) including a priest, a nun but also Rabbi Delphine Horvilleur.
"The spectators can be confused because they will see me where they don't expect me, but I wanted to drop the mask and tell what I have at the bottom of my heart, the existential doubts and a real love for religions, and for Mary in particular," he adds, acknowledging that his questioning about faith coincides with his midlife crisis.
"People often ask me why I decided to make such an intimate film. It's already a great subject for a film! We are always looking for the best scenario... There, I had everything, all the more inspired by real events and my life. There are also fictionalized scenes, of course. I wouldn't say what is true or not," adds Gad Elmaleh, who some time ago made a spiritual retreat at the Cistercian abbey of Sénanque (Vaucluse).
"The Right to Ask"
"For a long time, I wanted to talk about religion in a film, the desire to direct with a very small team... The budget for 'Reste un peu' is less than a million euros", specifies the actor and director, also co-producer of the musical "Bernadette de Lourdes".
"My film is not a plea for Catholicism or a conversion of any kind. I recount the consequences of my curiosity as a child who was forbidden to enter a church. Prohibiting going to others, I don't understand...", underlines Gad Elmaleh.
"It's also a very Jewish approach to questioning one's own identity and to using comic springs, gently mocking superstitious parents who are afraid of the Virgin Mary! »
Gad Elmaleh defends "the right to question what has been arbitrarily given to us": "we impose on children a religion, a sexuality... We have the right to grant ourselves the right to think about it", considers he.
"Some people may reproach me... I wouldn't be outraged if Jews or Muslims find it odd. I would understand them if they haven't seen the film, "said the actor, who is planning a documentary on Charles de Foucauld, whose canonization he attended in May in Rome by Pope Francis.
The Editorial Board (with AFP)