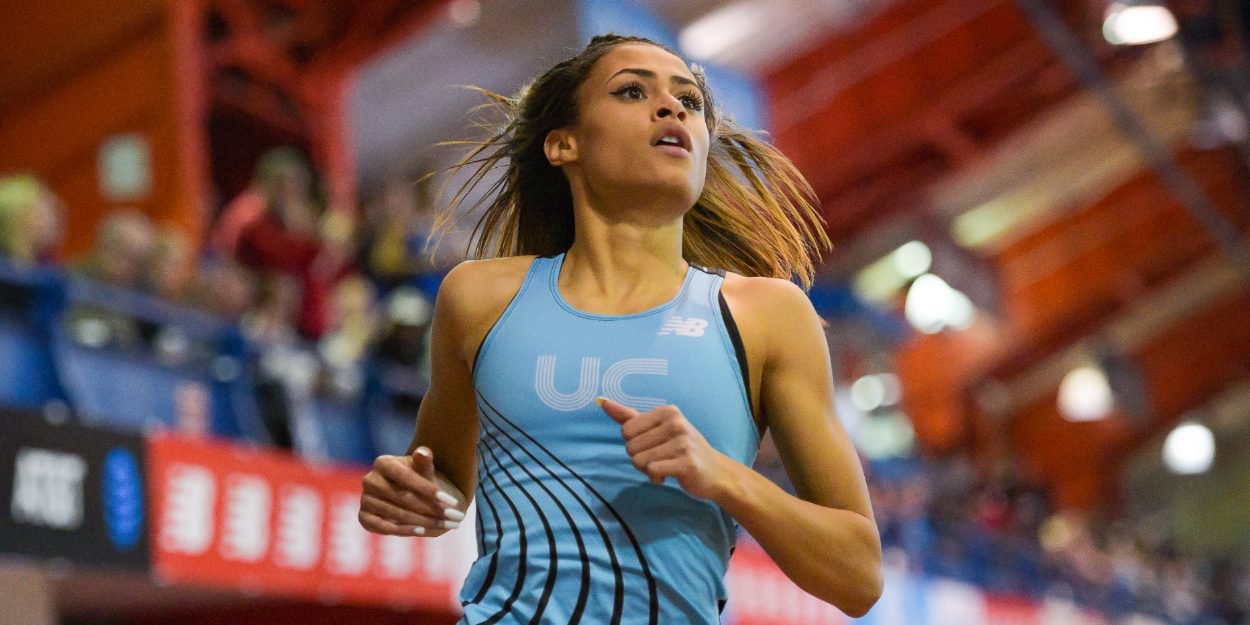 ---
Sydney McLaughlin, 22-year-old American, reigning Olympic champion, was crowned world champion in the 400m hurdles by beating her own record in 50 sec 68 on Friday in Eugene, Oregon. "I have to start by saying all the glory goes to God," the athlete said following the win.
American Olympic champion Sydney McLaughlin achieved a feat on Friday evening during the world championships in athletics which took place from July 15 to 24 in Eugene, Oregon. The athlete broke his own world record in the 400m hurdles in 50 sec 68.
"A slap that left the public flabbergasted", reports the daily Team which specifies that it is the first world record established in Eugene during these championships.
It is the fourth time in 13 months that the 22-year-old athlete has broken a world record.
This victory, Sydney McLaughlin attributes it to the Lord. Asked by NBC Sports, she said, "I have to start by saying that all the glory goes to God."
"These past few days as I prepared for this race, I thought of Hebrews 4:16 – coming boldly to his throne to receive mercy and grace. And I think He really gave me the strength to do it today, so all the glory goes to God. »
The devout Christian also posted a post on Instagram following the championship in which she quotes a verse from the Bible:
"Let us therefore approach boldly to the throne of our merciful God. There we will receive his mercy, and we will find the grace that will help us when we need it most. - Hebrews 4:16
" His. Last name. That is. Praised ", she then writes before thanking her coach, her husband, her team, her family, her supporters and above all, to give glory to God.
"By the grace of God, we have achieved our goal. Thank you very much to my coach, my husband, my team, my family and all my supporters. Let's continue to push the limits of this sport, because with God, everything is possible! God bless us. »
See this post on Instagram
Sydney McLaughlin's bio on her Instagram account has only one line: "Jesus is Lord", accompanied by a dove emoji.
Camille Westphal Perrier
Image credit: Creative Commons / Wikimedia