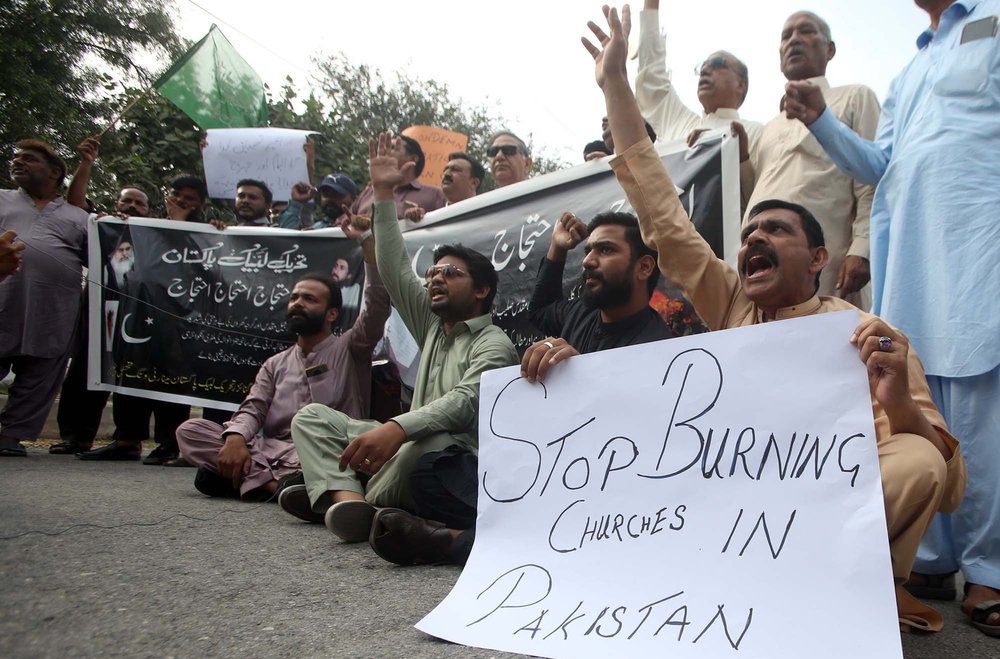 ---
On Sunday evening, while returning from pastoral visits, Pastor Eleazar Sidhu was shot and wounded by radical Muslims. The same ones who had covered his church with Islamist slogans a week earlier.
It all started with the discovery of tags on the walls of the Kukranwala church as he tells the press:
"I was praying early in the morning in the church when a woman informed me that someone had covered the walls of the church with Islamist slogans. We immediately called the police, who had the walls whitewashed. I have also filed a complaint against the unknown vandals"
Three days later, the pastor was arrested by bearded men who threatened to "remove him from the world as the slogans were removed". Direct threats unfortunately implemented at the end of last week. The pastor has indeed recognized, among his attackers, one of the men who had threatened him.
Everything happened very quickly: stopped in the street by men on motorbikes, they want to force him to recite the chahada, a profession of Muslim faith. Which the pastor refused. And while the man of the church instead began to recite the Apostles' Creed, his attackers shot him.
The pastor is now out of danger but the community is afraid. This attack is part of an already very tense context between the Christian and Muslim communities. Abuses against Christians have been increasing for several weeks, especially since mid-August and the attack on the Christian neighborhoods of Jaranwala.
Pakistan is currently ranked seventh on the list of toughest countries for Christians, according to the Open Doors association.
H. Urcun