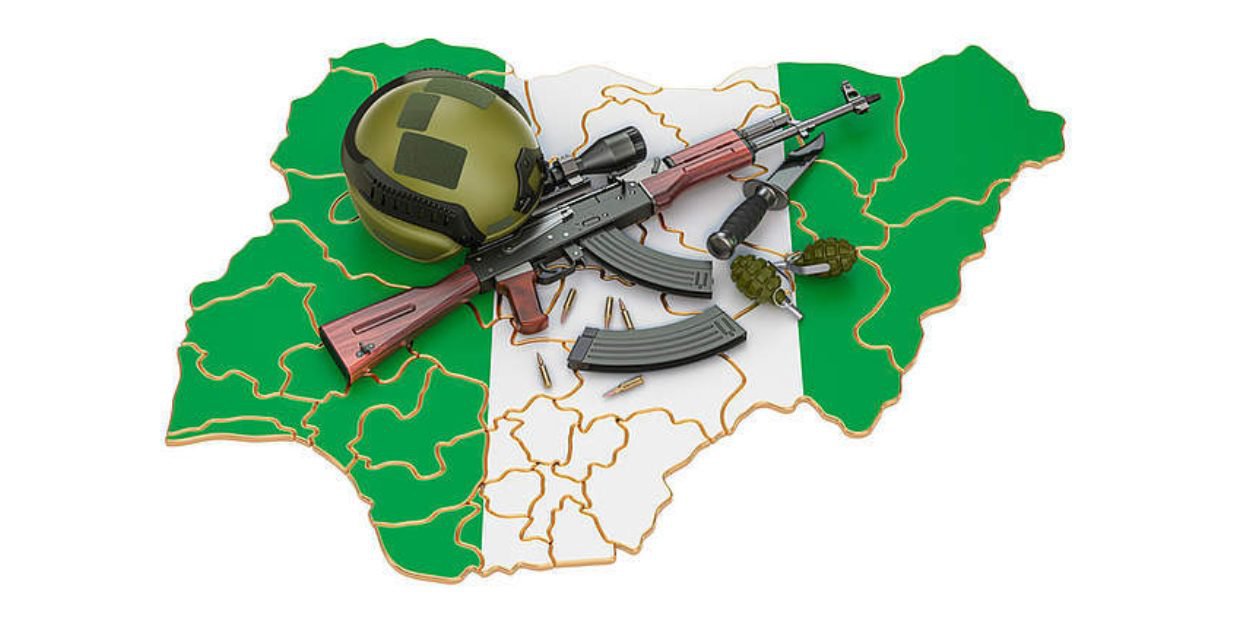 ---
Islamic persecution is increasing in Nigeria, especially against Christians. Last known abuses: the atrocious murder of a young girl and a bloody attack against a church during the Pentecost mass.
Eight years ago, on the night of April 14 to 15, 2014, the Islamic terrorist group Boko Haram abducted 276 high school girls, mostly Christians, in Chibok, in northeastern Nigeria. This abduction had caused a worldwide emotion. 109 of the Chibok high school girls have still not been found, and probably never will be... "According to the testimonies of the survivors, they were all forcibly married, sold, reduced to the status of sexual and domestic slaves" ( La Croix, 15/4/2022). Do we see demonstrations to demand an international investigation into this abomination? Where have the feminists gone? Since this collective abduction, more than 1 students have been kidnapped in Nigeria without causing any noticeable upsurge in emotion. Public opinion has become accustomed to Islamic exactions and attacks on all continents, particularly in Africa. They have never ceased in Nigeria, the country which pays the heaviest price for the massacres, kidnappings and rapes of Christians (cf. LSDJ n ° 847).
On May 12, in response to a simple WhatsApp message where she questioned the legitimacy of Muhammad, Deborah Samuel, a young student in Sokoto State, was stoned by other students and her body burned. The murderers were arrested, but their arrest sparked violent protests. In this state in northwestern Nigeria, Sharia is in force. A curfew has been declared. A few days later, in the northeast of the country, another woman, also accused of blasphemy, was saved from lynching by police warning shots against a raging crowd.
Sunday, June 5, Solemnity of Pentecost, the attack on St Francis Catholic Church in the town of Owo, in southwestern Nigeria, a region usually spared by jihadists, left at least 40 dead and one sixty wounded. A massacre perpetrated by explosives and strafing. According to the Nigerian Minister of the Interior, the terrorists belong to the Islamic State group in West Africa (acronym in English: Iswap). Iswap was founded in 2016 by Mohammed Yusuf after a split from Boko Haram, an Islamist group founded in 2002 in Maiduguri. It is also led by Abou Moussab Al-Barnaoui, the eldest son of the founder of Boko Haram, Mohammed Yusuf. The inspiration is the same: Wahhabism, strict application of Sharia Boko Haram, Islamic dictatorship.
The President of the Federal Republic of Nigeria, Muhammadu Buhari, condemned this "heinous killing of worshipers" while the Governor of Ondo State called on security forces to find the attackers after this "despicable and satanic attack".. But Muhammadu Buhari, a Muslim, is from the northwest of the country where Deborah Samuel was stoned. His electorate is in this area, where 90% of the population votes for him, which does not encourage him to take measures commensurate with the evil that has plagued the country for years. A bloody jihadist insurgency for twelve years in northeast Nigeria, gangs of looters and kidnappers terrorize the northwest and center, and the southeast is the scene of separatist movements.
The ambiguity of the authorities is reflected in particular by dual legislation in several states in Nigeria where Islamic courts have been set up to try certain criminal and civil cases., explains Benjamin Augé, associate researcher at Ifri, in an interview with Le Figaro (link below). Paradoxically, it was a Christian (Protestant) from the south with a Christian majority, Olusegun Obasanjo, president from 1999 to 2007, who accepted the establishment of these Islamic courts to give pledges to the North where the majority of Muslims in the country (out of 206 million people, Nigeria is 53.5% Muslim and 45.9% Christian – of which around 74% are Protestant or Evangelical, and 25% Catholic).
Philip Oswald
source: Le Figaro
This article is published from Selection of the day.