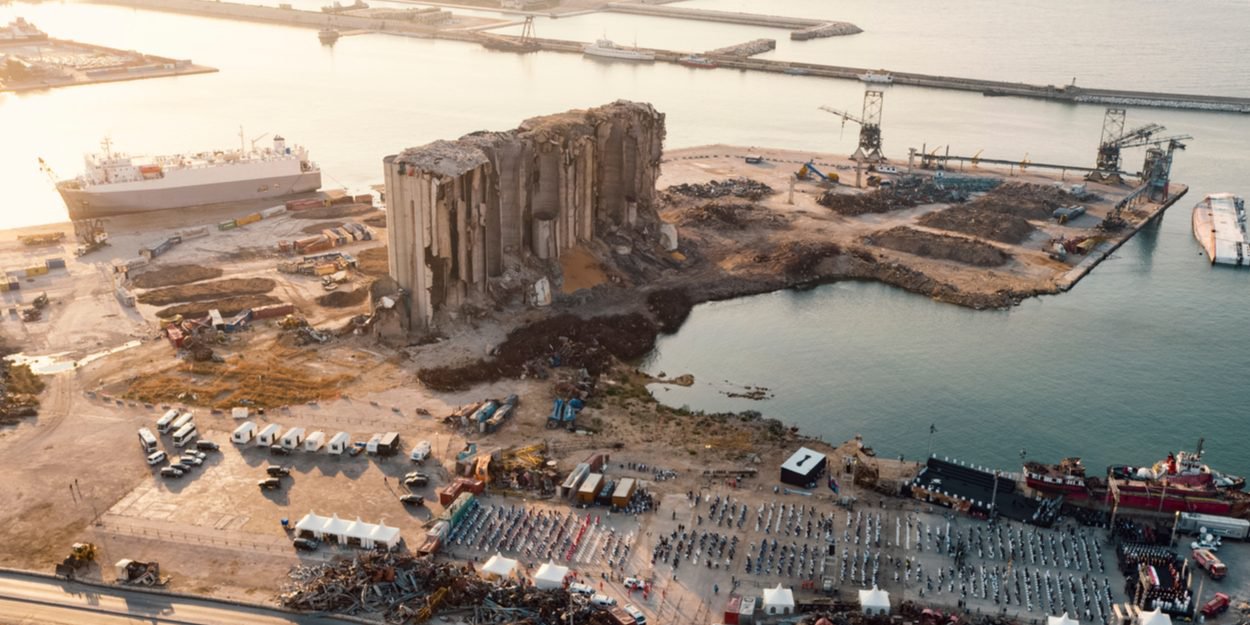 ---
A delegation of French bishops is currently visiting Lebanon to show the support of French Catholics for the Lebanese people. In particular, they went to the port of Beirut, the site of the double explosion which devastated the capital of the Cedar country in August 2020, to pray.
Since Monday, a delegation of French bishops, led by the president of the Conference of Bishops of France (CEF), Mgr Eric de Moulins-Beaufort, has been in Lebanon to show its support for the Lebanese people as well as for the Christian communities who " hold the fabric together".
For three days, the bishops went to meet the churches to hear their difficulties and understand their "vital role" in this country which is going through the most serious crisis in its history.
#CEFauLebanon : a delegation of French bishops comes to show the support of Catholics for the Lebanese people and the Christian communities who maintain the fabric of solidarity in 🇱🇧. 3 days to hear the difficulties and understand the vital role of the Christian Churches. pic.twitter.com/zIggPnN7US

- Catholic Church (@Eglisecatho) May 9, 2022
On the first day of their journey, they went to the port of Beirut, the site of a double explosion that killed more than 200 people and left around 300 people homeless in 000. Amidst the ruins, the bishops prayed for the victims and for the Lebanese people.
In the debris of the port of #Beirut, the Delegation #CEFauLebanon in union of prayer with the victims, the disappeared, and all the Lebanese people marked forever. The bishops of France ask the Lord to nourish him with his spirit of forgiveness, justice and peace. pic.twitter.com/rVLVxBDAMz

- Catholic Church (@Eglisecatho) May 9, 2022
Moved to be received at the port of #Beirut to pray for the dead. Our Lady of Lebanon, take under your mantle those who are in mourning, those who fight so that Lebanon remains a country of bridges and dialogue. pic.twitter.com/VO22fMyY1F

- Bishop de Moulins-Beaufort (@Mgr_EMB) May 10, 2022
In a short video posted on Twitter by the CEF, Mgr Bouwet, Bishop of Nîmes, evokes this moment of emotion.
"It was a very moving moment to be here, in this place of suffering, to be able to pray for the victims, for the people who disappeared, for the traumatized people, the injured people", explains the bishop.
He continues by talking about the works that we hear in the background, testimony to the resilience of the Lebanese in the face of adversity. It is "a place in the image of Lebanon", says Bishop Bouwet, a country which "is going through a major crisis in its history and yet takes the decision to rebuild".
The bishop concludes his remarks by formulating the wish that the country be rebuilt "above the ruins" and that a new Lebanon, led by a new generation, will appear.
"The silo is like a Golotha, and a gaping hole through which light will pass," Lebanese priest tells bishops #CEFauLebanon.
On the port of #Beirut, in the middle of the ruins, but in the middle of the noises of reconstruction, Mgr Brouwet, bishop of Nîmes, tells what he sees. pic.twitter.com/h1bN9N9yTO

- Catholic Church (@Eglisecatho) May 9, 2022
Camille Westphal Perrier
Image credit: Shutterstock.com/diplomedia