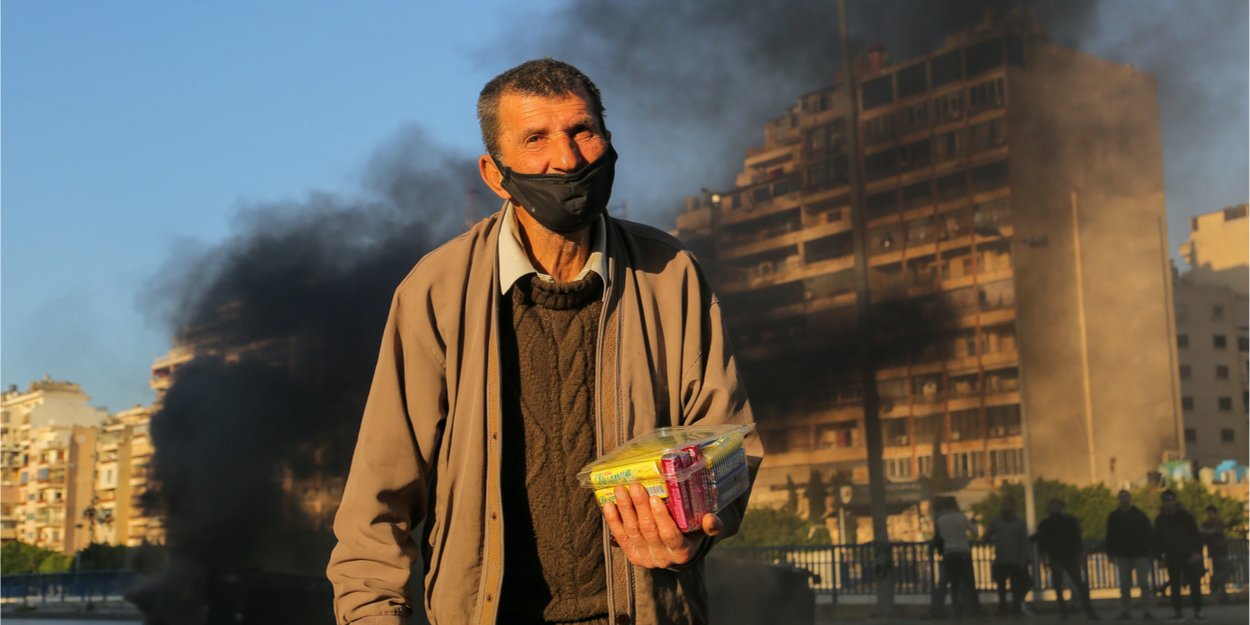 ---
Alexandre Najjar, Lebanese writer and lawyer was invited on Saturday on Europe 1 to talk about the situation in his country, he evokes "the most serious crisis in the history of Lebanon".
"It's really a disaster at all levels" declared Alexandre Najjar at the microphone ofEurope 1 in the program of Jean-Pierre Elkabbach. The Lebanese writer and lawyer arrived straight from Beirut to testify about the extremely difficult situation his country is going through.
Twelve months after the explosion of Port of Beirut which killed more than 200 people and left around 300 inhabitants homeless, Lebanon is sinking deeper every day into what Alexander Najjar describes as the most serious crisis in the history of contemporary Lebanon.
"Schools have very serious problems, hospitals lack everything, insulin is practically non-existent, pharmacies are practically empty, there is a food shortage of several products" affirms the Lebanese writer and lawyer who also mentions the numerous power cuts that punctuate daily life.
The shortage of gasoline is also a problem, "sometimes the motorists leave their vehicles and come back the next day", he explains. A shortage which impacts the price of fuels, as revealed by theOrient-The Day. The newspaper reports that on Monday several roads were cut in different regions of Lebanese territory, mainly by taxis to protest against this price hike.
The financial state of the country is then pointed out by Alexandre Najjar who denounces a "galloping inflation" and explains that the assets of the depositors are frozen in the banks. "The minimum wage today is 30 euros while to buy 20 liters of gasoline is 15 euros" continues the lawyer.
Words that echo those made by Raphaël Bedros XXI Minassian, reported by Vatican News, during his enthronement ceremony as Patriarch of Cilicia of Armenian Catholics, which took place on Sunday, October 24. He succeeds Krikor Bedros XX, who died last May.
The religious recalled that at the beginning of his priesthood Lebanon was facing a civil war. Today, as he begins his patriarchate, he claims to return to the land of the cedar tree to share with his "brothers and sisters all the tribulations and sufferings in which the people live".
Her message, however, concludes with a call for hope, "Since we have been able to overcome the challenges of the past and have survived all together, I am sure that with Divine Providence we will also be able to overcome all suffering. of the present "he declared. He also urged to seek refuge with Christ so that He helps the Lebanese people "to face this difficult period".
Camille Westphal Perrier
Image Credit: Karim naamani / Shutterstock.com
Article originally published in October 2021.