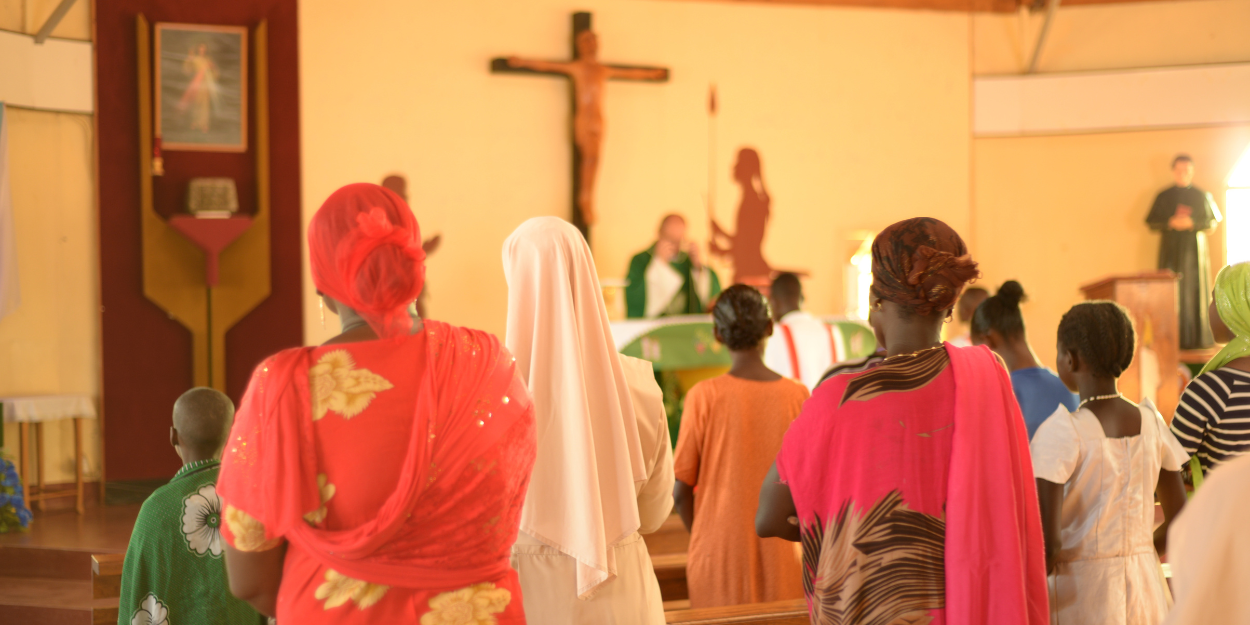 ---
The deaths of at least 90 people, followers of a cult advocating extreme fasting to meet God, has exposed the dangers of Kenya's self-proclaimed "churches" and "pastors" that authorities in the East African country Is struggling to frame.
Faced with the scale of the macabre discoveries, the public authorities quickly raised their voices. "What happened in Shakahola is a turning point in the way Kenya deals with security threats posed by religious extremists," Interior Minister Kithure Kindiki said on Tuesday.
"The alleged use of the Bible to kill people, to commit mass murder of innocent civilians cannot be tolerated," he said. The minister's remarks followed those of President William Ruto who promised to suppress "unacceptable" religious movements, comparing their leaders to "terrorists". Religious authorities have also begun to speak out.
"These are people who have misinterpreted the scriptures instead of using them wisely," said Calisto Odede, bishop of the Pentecostal-influenced Christ Is The Answer Ministries Church.
"We need to be able to assess the messages of certain preachers," he added.
Guardrails
Efforts to put in place safeguards, however, could face strong resistance. Bishop Odede clarified on Monday that the independent churches had previously rejected proposals for oversight from the Kenya National Council of Churches.
In 2019, self-proclaimed "pastor" Paul Mackenzie Nthenge, accused of being at the heart of the "Shakahola Forest massacre", decided to close his Good News International Church near the coastal town of Malindi by ensuring:
"Jesus told me that the work he entrusted to me is finished". But the charismatic leader allegedly then took his followers to a nearby forest and convinced them to fast to meet God. Kenya was amazed to discover last week the first mass graves of worshippers, many of them housing the remains of starved children.
But according to Stephen Akaranga, professor of religion at the University of Nairobi, it is unlikely that this "massacre" will lead to a tougher attitude from the authorities vis-à-vis the sects.
Attempts to control religious matters have often met with opposition in this predominantly Christian country, particularly in the name of religious freedom. There are more than 4.000 churches in Kenya, a country of around 50 million people, according to official figures.
Some encourage the faithful to pay financial donations. Others exert a much more dramatic control over the lives of believers, not hesitating to twist certain passages of the Bible. "Most of these self-proclaimed pastors have never set foot in a theological university," Mr. Akaranga told AFP.
But their shortcomings in theology are not seen by their congregation, he says, adding that most of these independent churches have spread to rural areas of Kenya "where people have little information about education".
online sermons
Poverty, lack of education and easy access to online sermons have contributed to the rise of this type of worship. In 2018, a family lost seven children in four years because the organization Kanitha wa Ngai (Church of God) advocated not using hospitals and modern medicine.
In the same year, the Directorate of Criminal Investigations (DCI) issued a warning about a cult called Young Blud Saints, targeting college students. "Members are encouraged to sacrifice what they love most to prove their loyalty to the organization," warned the DCI in a statement calling on parents to watch their children. But sects in Kenya have often managed to evade the law.
Paul Mackenzie Nthenge himself was arrested in 2017, accused of "radicalization". He was arrested again in March after two children starved to death in the care of their parents. He had dismissed the charges and was released on bail of 100.000 Kenyan shillings (about 670 euros). He is now being held, along with 14 others, in the Shakahola Forest deaths case.
The Editorial Board (with AFP)
Image credit: Shutterstock/ Adriana Mahdalova