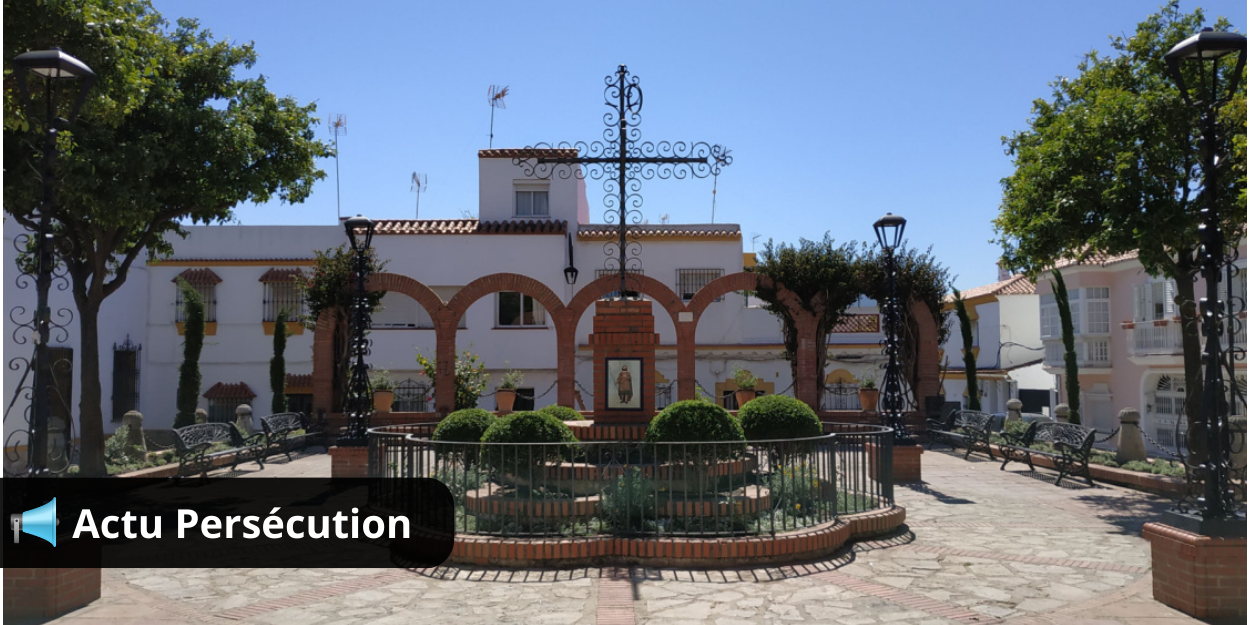 ---
In Spain, a man attacked the church of San Isidro in Algeciras and the church of Nuestra Señora in La Palma with a machete.
On Wednesday evening, a man attacked two churches in southern Spain with a machete, located a few minutes' walk from each other. We deplore the death of a sexton and the wounds of a priest. The alleged perpetrator has since been arrested by the police. His identity and nationality have not been communicated by the authorities. An investigation for "terrorism" has been opened by the Spanish police.
"After 19:00 p.m., a man entered the church of San Isidro in Algeciras and attacked the priest, armed with a machete, seriously injuring him," the Interior Ministry said in a message to the press. . Injured in the neck, priest Antonio Rodríguez was taken to hospital.
"He then went to the Nuestra Señora de La Palma church where he attacked the sacristan, after causing various damages," the ministry added. The sexton, Diego Valencia, then tried to flee. He "managed to get out of the church but was caught outside by the assailant, who inflicted several fatal injuries on him," the ministry continued. He died on the spot. The assailant was then "immobilized and arrested" by the police.
Public chat Twitter, the head of the Spanish government, the socialist Pedro Sanchez, "sent (his) most sincere condolences to the relatives of the sacristan who died during the terrible attack on Algeciras" and wished "a speedy recovery to the injured". He also shared his support "for the work carried out by the state security forces and bodies".
The mayor of Algeciras has declared a day of mourning. Residents will gather at noon on Thursday outside the Nuestra Señora de La Palma church, where the sexton was killed.
Contacted by AFP, the prosecution announced that an investigation had been opened for "presumed acts of terrorism". It will be conducted by a judge from the National Audience, the court in charge of terrorism cases.
The Ministry of the Interior, for its part, insisted that it was "not possible at the moment to determine the nature of the attack".
MC (with AFP)
Image credit: Shutterstock/ Ogirdoor