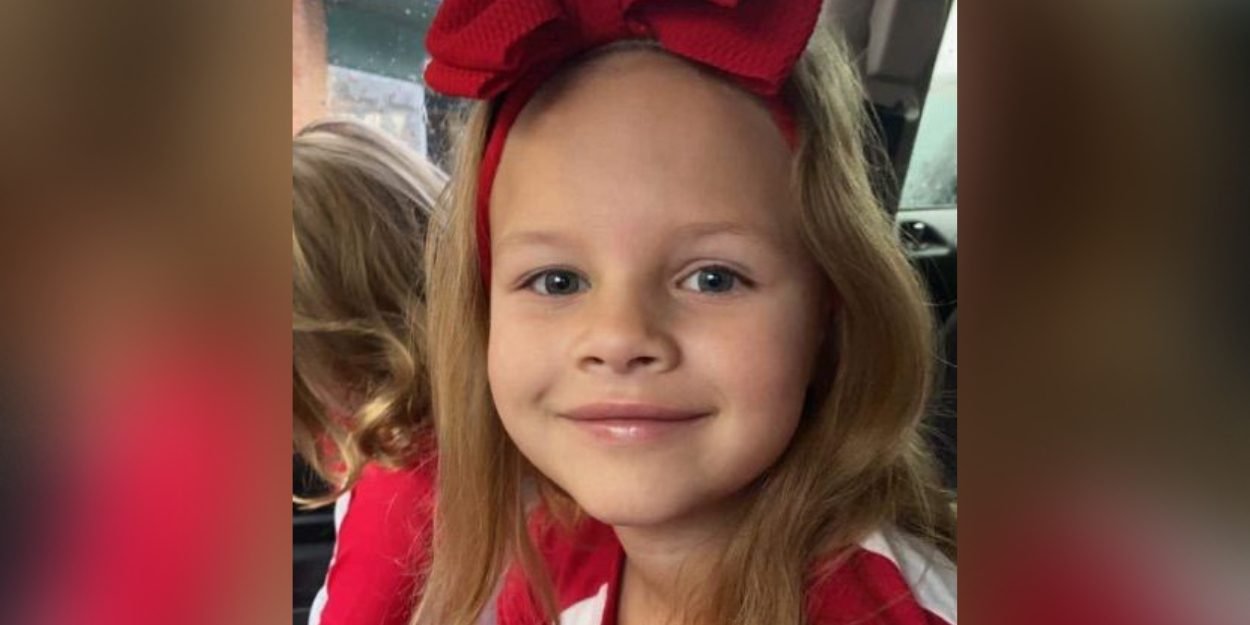 ---
"This flesh, this man that I am, is angry and I want 5 minutes alone in a cell with the psychopath who took our Athena from us. But there is a soft voice behind my head telling me that I must forgive him. »
Last week, an Amber Alert was issued in Cottondale, Oklahoma. Athena Strand, 7, was reported missing by her family on the evening of November 30. Unfortunately, it was his body that was found on Friday evening. She had been abducted, then killed by a FedEx delivery man.
His mother, Maitlyn Gandy, spoke for the first time in public during the vigil held at Cottondale Baptist Church.
"I just want to keep her face and her story alive because I want everyone to know Athena, for Athena, not for what someone tried to do with her because she's the best little girl, she really was. »
His grandfather meanwhile shared on Facebook his overwhelming path to forgiveness.
He begins by acknowledging his anger.
"This flesh, this man that I am, is angry and I want 5 minutes alone in a cell with the psychopath who took our Athena from us. »
But quickly, he reveals that another voice calls him to forgiveness.
"But there is a soft voice behind my head telling me that I must forgive him. This man of flesh, wants this psychopath to burn in hell for eternity, yet this soft voice keeps telling me, I must forgive him. This man of flesh hopes he remains blind and deaf to the message of salvation and never sets foot in the same paradise that I know in my heart my darling Athena resides now and yet that sweet voice lingers. »
This grieving grandfather doesn't want to let hatred "take root" in his soul.
" Why do you ask ? Because Hatred is a powerful force that will take root in your soul. God wants to protect us all from this hatred. Hatred is the doorway to evil that we see growing in the world today. If you held this man in front of me right now, because of the hate trying to take root in my mind, I would probably kill him. Then this hatred would take root in my heart and destroy me. »
And this voice which calls him to forgiveness, is according to him the Holy Spirit.
"That sweet voice is the Holy Spirit of God speaking to me right now. It reminds me that my savior Jesus voluntarily laid himself on a cross and died in my place to reconcile me with God the Father, but also that he did this for all of us, even this man whom my flesh hates so much in this precise moment. I'm a sinful man, yet I've heard that voice before and I miss hearing that voice. If I allow this hatred to consume me, this voice will fade and eventually be silenced. Then this ugly spirit of hatred will have succeeded and that is why this soft voice persists in telling me that I must forgive this man. This is for my protection and my peace. It is to free me from this hatred and allow me to continue to hear the gentle voice of God. »
So, publicly, he announces that he forgives the one who killed his granddaughter, Athena Strand.
"There is not an ounce of my flesh that wants to do this or say this, but my spirit has heard the voice of God and in this moment, as tears flood my eyes, I publicly declare that I forgive this man ! Hatred will not win. I hope my family will understand that I'm not doing this for the good of this man. I do this for the good of my family and myself and to honor the voice of God who gives me the strength to say this. I do this to honor our precious Athena who knew no hatred. This man will have no place in my brain, he belongs to God and God's justice will be done. Love conquers all and forgives. Today I choose love and lose hate. »
Under his publication, the messages are multiplying to honor his approach, and pray for him, as for his family.
MC