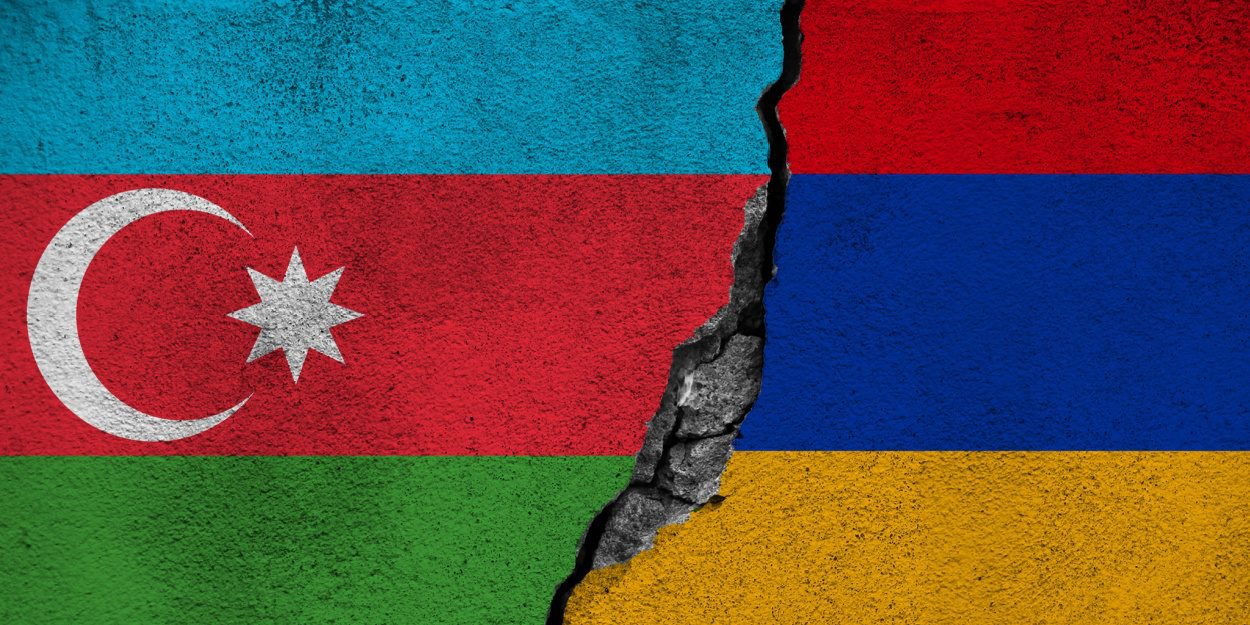 ---
At least 49 Armenian soldiers were killed on Tuesday in large-scale clashes, the deadliest between Armenia and Azerbaijan since the war in 2020, Yerevan announced, denouncing an "aggression" by Baku.
"At present, we have 49 (soldiers) killed (...) and this is unfortunately not the final number", declared the Armenian Prime Minister Nikol Pashinian during a speech in front of the Parliament in Yerevan.
Armenia and Azerbaijan, two rival ex-Soviet republics in the Caucasus, have clashed in two wars over the past three decades for control of the Nagorny Karabakh region, the last of which was in 2020.
The new fighting, which broke out overnight, illustrates how volatile the situation remains and threatens to derail a European-mediated peace process. Azerbaijan also acknowledged "losses", without giving a figure.
an escalation
The Russian Foreign Ministry said at the end of the morning that a ceasefire had entered into force since 6 a.m., calling on both parties to "respect" it.
Russia is "extremely concerned about the sharp deterioration in the situation", he added, calling for "restraint".
Earlier, the Armenian Defense Ministry reported that "battles" were taking place at several points on the border, with troops from Baku trying to "advance" into Armenian territory.
"Azerbaijani forces continue to use artillery, mortars, drones and large-caliber rifles," he added, accusing Baku of targeting "military and civilian infrastructure".
While clashes have regularly pitted the two countries along their common border since the end of the 2020 war, Tuesday's fighting is an escalation.
The two countries blame each other: Azerbaijan has accused Armenia of "large-scale subversive acts", adding that Armenian mortar fire had caused "losses" in its ranks. Armenia, for its part, accused Azerbaijan of having initiated the hostilities by an "intensive bombardment" of its positions in the direction of several cities such as Goris and Sotk.
Denouncing an "aggression" by Baku, Mr. Pashinian called on the international community to react, during talks with several foreign leaders including Russian Presidents Vladimir Putin and French President Emmanuel Macron.
"With this escalation, Azerbaijan is undermining the peace process" underway between Yerevan and Baku with the mediation of the European Union, Mr. Pashinian declared before the Armenian Parliament.
He added that the intensity of the fighting, which erupted shortly after midnight on Tuesday, had "diminished" by the morning.
A conflict with strong religious implications
Historically complicated, relations between Yerevan and Baku continue to be poisoned today by a dispute over Nagorny Karabakh, a predominantly Armenian-populated enclave that seceded from Azerbaijan with the support of Armenia.
As indicated International Christian Concern, while the dynamics of this conflict are highly complex, they have strong implications for religious freedom. Armenia is indeed a historically Christian nation and the population of Nagorny Karabakh (also called Artsakh) is also predominantly Christian. A legacy that Azerbaijani forces reportedly promised to erase from the region.
After a first war that killed more than 30.000 people in the early 1990s, Armenia and Azerbaijan clashed again in the fall of 2020 for control of this mountainous region.
More than 6.500 people were killed in this new war, lost by Armenia.
As part of a ceasefire agreement then brokered by Moscow, which deployed peacekeepers to Nagorny Karabakh, Yerevan ceded significant territory to Azerbaijan. This outcome was experienced as a humiliation in Armenia where several opposition parties have been demanding since the resignation of Mr Pashinian, whom they accuse of having made too many concessions to Baku.
Camille Westphal Perrier (with AFP)