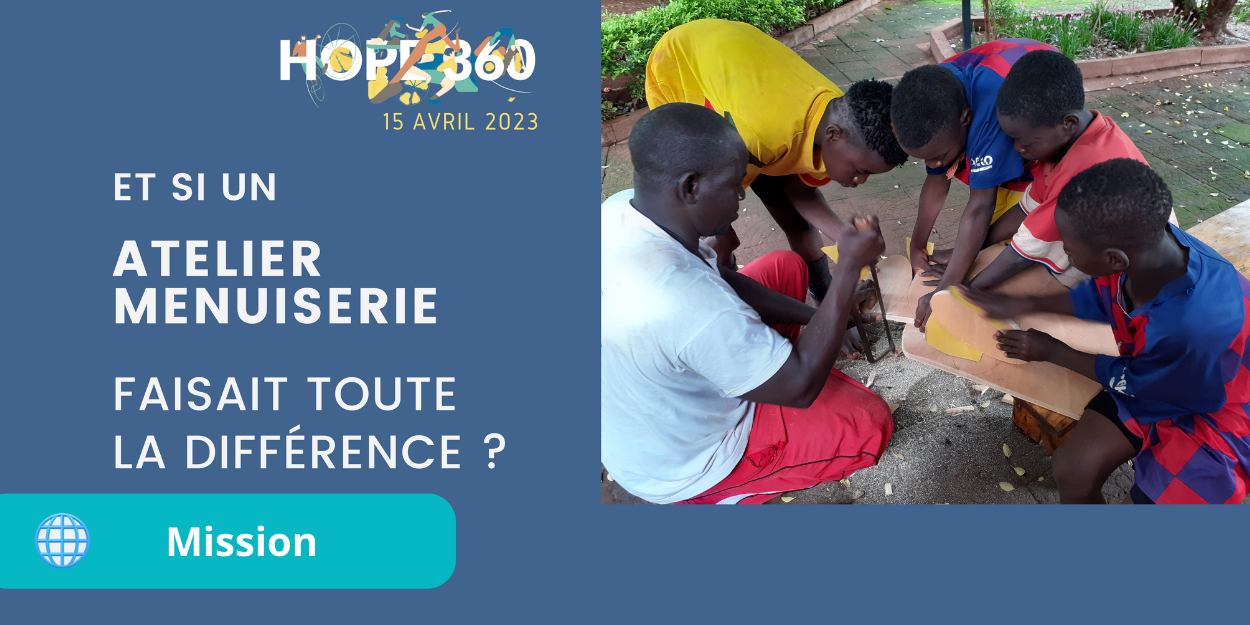 ---
What if a carpentry workshop made all the difference?
"Life becomes what we make of it, we shape it like the carpenter his cupboard. »Thomas Gatabazi
In Bamako, the capital of Mali, many, mostly boys, live on the streets. Excluded from family support, education and health, they are vulnerable and exposed night and day to multiple risks in the street.
Every Monday, a sponsorship program with Listening to the Child allows about fifty of them to receive a breakfast, a good meal; to do their laundry, take a shower, to participate in creative workshops... And in particular in a carpentry workshop.
The main animator is a carpenter by trade. He will facilitate the formation of groups for 4-day sessions. Carpentry will be the main activity in the middle of community service, times of relaxation, reflection, sharing, teaching in other areas that may be useful to them.
The objective of Listening to the Child through this workshop is to equip boys with a technical skill so that they can meet their basic needs while helping them build their future and discover their talents.
An ambitious project that is one of the projects you can support during the solidarity race Hope 360 This year !
Guylaine Brunel, president
Listening to the Child is a member of the collective ASAH.