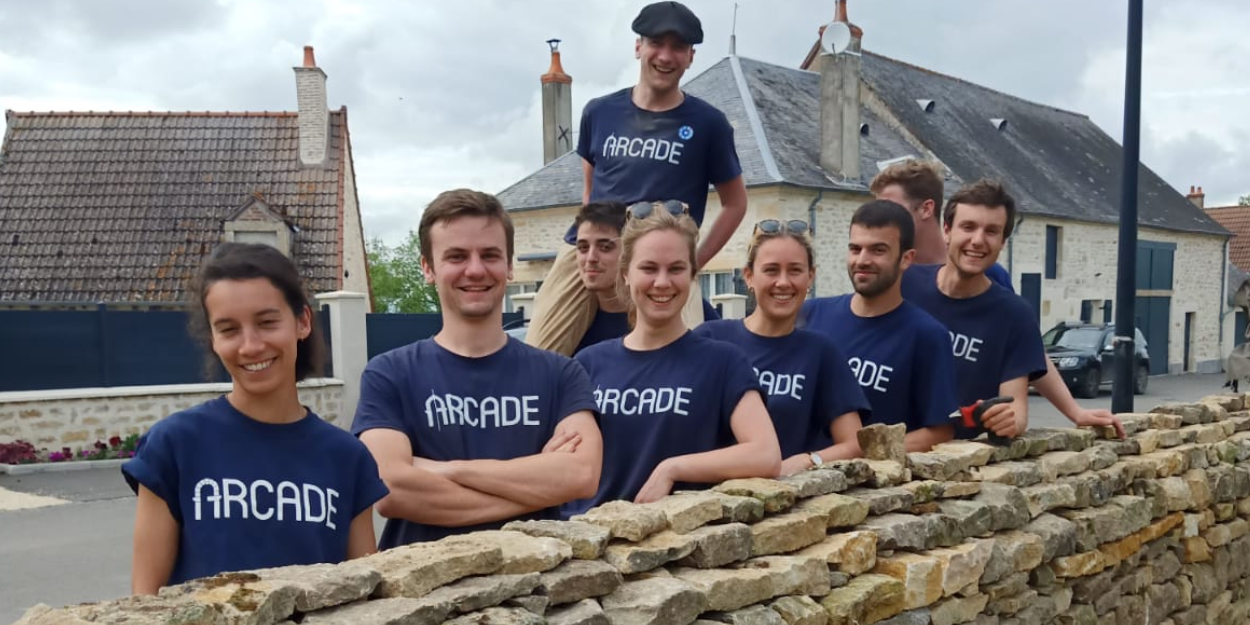 ---
The "Arcade" association is an actor committed to the safeguarding, maintenance and transmission of built heritage in France, with a particular focus on religious heritage. Founded in 2019, this association mobilizes young volunteers aged between 18 and 30 around two primary objectives: the restoration of religious heritage in difficulty and the weaving of social ties in the heart of villages.
For the volunteers ofArcade, every piece of French heritage deserves to be preserved. This is why they undertake to carry out various restoration works, supervised by qualified professionals and craftsmen. These worksites not only save buildings, but also contribute to their reopening, while promoting the discovery of building trades where there is a labor shortage.
Beyond heritage restoration, Arcade places joy and commitment at the heart of its actions. The volunteers are fully involved in the villages by organizing activities for the inhabitants such as visits to the elderly or isolated, games for children and shared meals. Cultural events are also set up, thus helping to strengthen social ties within the community.
Arcade works in exceptional places, whether private, public, religious or civil, as long as they meet certain essential criteria. With nearly 700 volunteers since 2020, the association has been able to diversify the profiles of its participants, ranging from city students to former scouts, including neophytes in the building trades.
Since its creation, the "Arcade" association has carried out numerous restoration projects, benefiting from the contribution of more than 600 volunteers over 118 sessions, thus helping 26 different places. Thanks to its remarkable action, "Arcade" is now recognized as being of general interest.
If you are aged between 18 and 30 and are looking to contribute to the preservation of heritage while discovering new regions and meeting friendly locals, "Arcade" invites you to join its construction sites, alone or accompanied by friends by clicking on it..
You can also discover the proposals for places and dates that compete with exceptions, and register without delay for this unique and rewarding experience.
Note that some weeks are reserved for groups formed beforehand, so don't wait to join this noble cause!
Salma El Monser