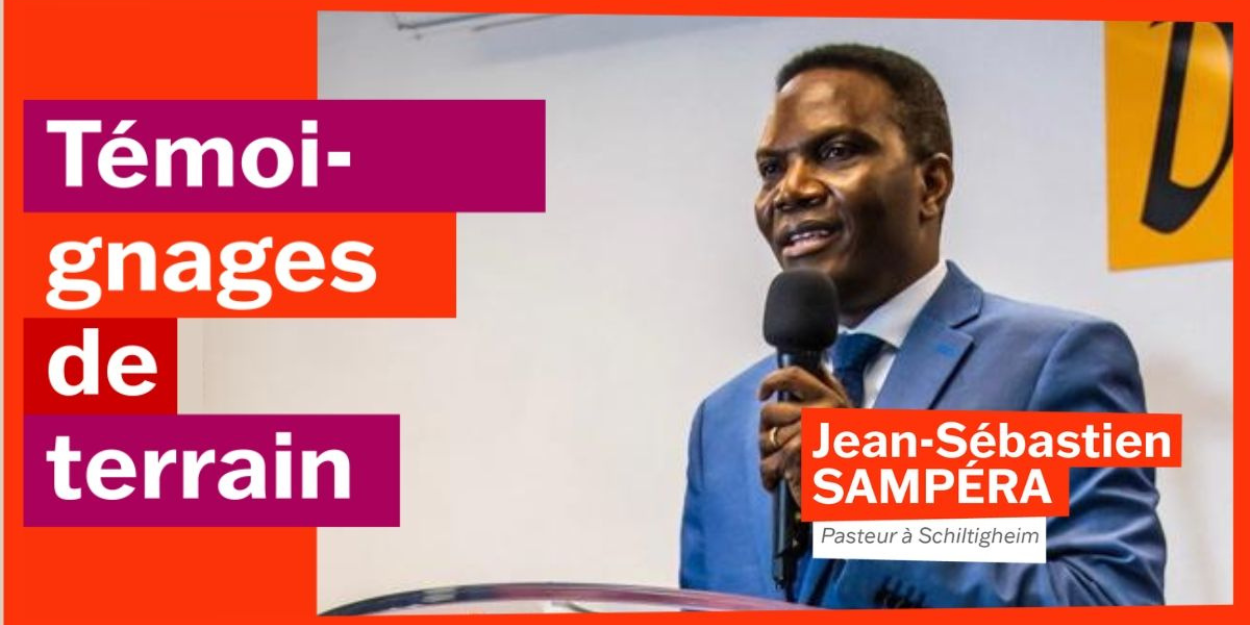 ---
Jean-Sébastien Sampéra is the main pastor of a Church of the diasporas, in the suburbs of Strasbourg. With his multicultural assembly, he wants to talk about Jesus to as many people as possible.
"Our community is multicultural", explains Jean-Sébastien, when presenting the CEP Church of Schiltigheim, of which he is the main pastor. His Church has a dozen different nationalities among its 50 members. "Many are from Africa. Some from the West Indies. And we also have French people from mainland France". A precision that seems to be close to his heart.
"You know, we are a so-called diaspora Church, but our desire is to welcome everyone, to make Jesus known, with a style that is specific to our cultures."
Football, shows and barbecues
And to make Jesus known, the Church of John Sebastian has been working for years to make itself known in its city and its neighborhood. Through outdoor barbecues, shows and events open to all, they now enjoy an excellent reputation in Schiltigheim.
"We also participate in football tournaments with our team. All these moments allow us to have very good discussions and relationships with the people around us. Since our meal on December 31, for example, we receive new visitors every Sunday come from outside!"
A good reputation on which the pastor and the members of his Church wish to continue to rely.
"Our will, and our prayer, is that we can reach more and more people."
tent maker
Reach more people. A desire that the pastor continues to express, who also works as a customer manager in the housing department at the Eurometropolis of Strasbourg. An almost systematic double hat for the pastors of his union, which brings together churches from the diasporas.
"The union is not yet able to pay our salaries, because renting our places of worship is very expensive. So we are working to be able to serve," he explains, recalling in passing that the apostle Paul -even, was "a tentmaker to be able to announce the Gospel." A situation that is sometimes uncomfortable, but which he accepts with philosophy.
"Working also allows us to witness outside of our churches, and I am grateful for that!"
Multicultural, but not ethnic
Today, Jean-Sébastien wants to grow his Church. This is why he is looking for a new building, "to accommodate all our activities in better conditions." Recalling in passing its desire to open up to all populations. "We are not ethnic communities. We want to represent the diversity of God's family, and its richness." Before concluding :
"All we want is to do our part so that as many people as possible can hear about Jesus in France. to contribute to this mission. It will be our pride!"
Theo Lombardo