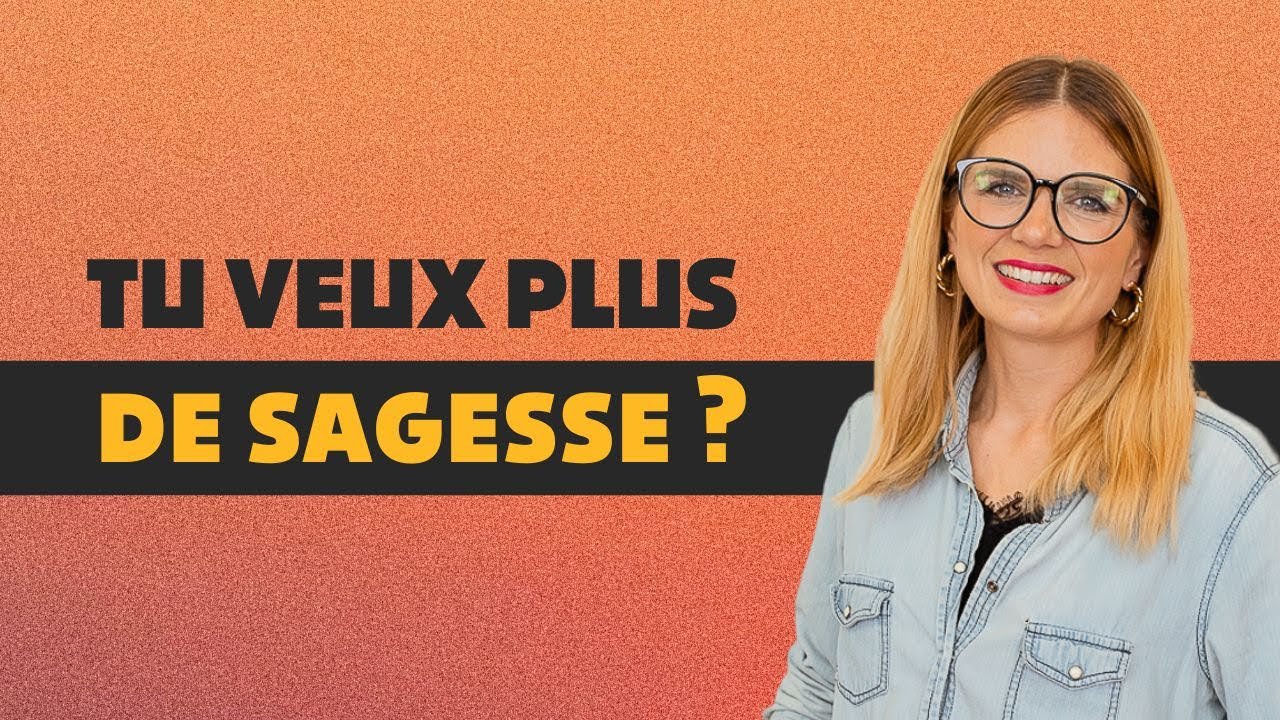 ---
Want more wisdom? Then this meditation is for you! Hello, this is Darja, I am happy to share with you this time in the Word of God. Let's read James 1, verse 5: "If anyone among you lacks wisdom, he should ask God, and God will give him this wisdom. For God gives generously to all, without reproaching."
When I read this verse, I am encouraged because it seems super simple. It suffices to ask God and we receive! Is it that simple? In the following verse, there is a "but".
Let's look together at the rest of this text. Let's read verses 6 to 8:
"But he must ask in faith, without doubting. He who doubts is like a big wave of the sea that the wind lifts and agitates. That one must not think that he is going to receive anything from the Lord. he is someone who does not know how to choose his path: sometimes he advances, sometimes he advances, sometimes he retreats.
That is to say, whoever thinks he lacks wisdom must ask God for it in faith and without doubt! In this passage, Jacques will compare the person who doubts to a big wave that the wind agitates back and forth.
Like someone who at one moment advances and at another moment retreats. To think about it more concretely, it is true that doubt rocks us, we believe that it will work and then at the first problem we say to ourselves that it will never work.
Have you ever experienced this? But God wants us to be full of faith. He wants us not to doubt when we ask Him for wisdom. Let's take a closer look at what it means to have faith. Let's read Hebrews 11, verse 1:
"Believing in God is a way of already possessing the goods one hopes for, it is being convinced that the things one does not see really exist."
So this means that to ask in faith is to believe that we already have what we hope for, it is to be convinced that the things we do not see really exist. I would like to encourage you today to truly believe that God gives you wisdom.
If you lack it and if you ask for it, do not doubt, because God gives to all, generously, without reproaching. Be assured of God's faithfulness. What He says, He does. What He promises, He does. We have a generous God. Learn to ask in faith. Let's just believe that God is really going to answer our request.
If you are in a situation that asks you to react wisely, then take courage today and take a time of prayer; and ask God in faith to give you wisdom. Finally, to finish, if you want to have good advice on how to become wiser, then I encourage you to read the Proverbs of Solomon. We can read in the first verses that the purpose of this book is to learn to behave wisely.
In Proverbs 1, verses 2 to 6 we can read:
"These proverbs are meant to teach people to behave wisely. They teach good education and understanding meaningful words. They teach how to live intelligently, be just, obey the law, to be honest. They make those who are inexperienced prudent, they give young people knowledge and help them to think. Even the wise can read them and they will learn something, even the intelligent people will find good advice. They can understand the hidden meaning of certain proverbs and what is difficult in the teaching of the sages."
I wish you a good day !
Be blessed.