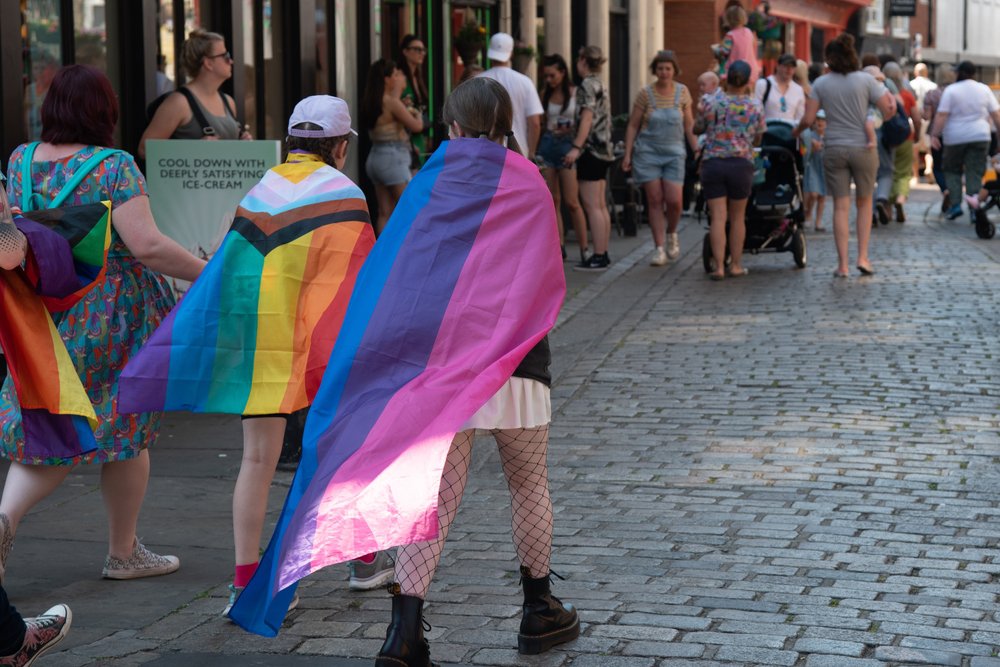 ---
An American preacher arrested in Canterbury while preaching during Pride has called on Christians "not to back down and bow down" to the LGBT movement. His Bible was confiscated as an "exhibit".
Ryan Schiavo is an American preacher who usually spends half the year in the UK. On June 10, he went to Canterbury to, as he does very regularly, preach the Word of God in the streets of the British city. It is when he arrives there that he realizes that an LGBT Pride March is being held on the same day.
He then begins to preach on a passage from the letter of Saint Paul Apostle to the Romans (1 18-32) about God's wrath especially against people in homosexual relationships. A crowd then begins to form around him with, according to him, two particularly difficult people. Quickly, these two people surround him and start insulting him and covering up his words.
Quickly, police officers come to ask him to stop preaching "in a rather aggressive way". When an officer asks him if he intends to go somewhere else and stop, Ryan Schiavo replies:
"I don't know if I will stop but the Word must be spread"
An answer that greatly annoyed the officers, as he explains in an interview with the Christain Post published on June 26.
Following this episode, Ryan was finally handcuffed and taken to the station for having "broadcast hate speech on the public highway". He will be released the next morning but without his Bible, his megaphone and his biblical tracts, kept as "exhibits for the investigation". What surprises Ryan a lot:
"The megaphone is obviously neutral, the Bible has no note or paper and is in every way identical to the Bible that was in my cell. I was able to read the same verses in the cell as those which earned me 'to be arrested".
Far from being discouraged by this episode, Ryan concludes on the contrary, that we must tirelessly continue to announce the Word of God, regardless of the consequences:
"And Christians must be prepared to suffer even if it means losing their job, losing friends, family not understanding them or even if they are put in jail or beaten or killed etc. Because ultimately our first responsibility is to the Lord Jesus and the truth, not to our own satisfaction and comfort."
Herveline Urcun