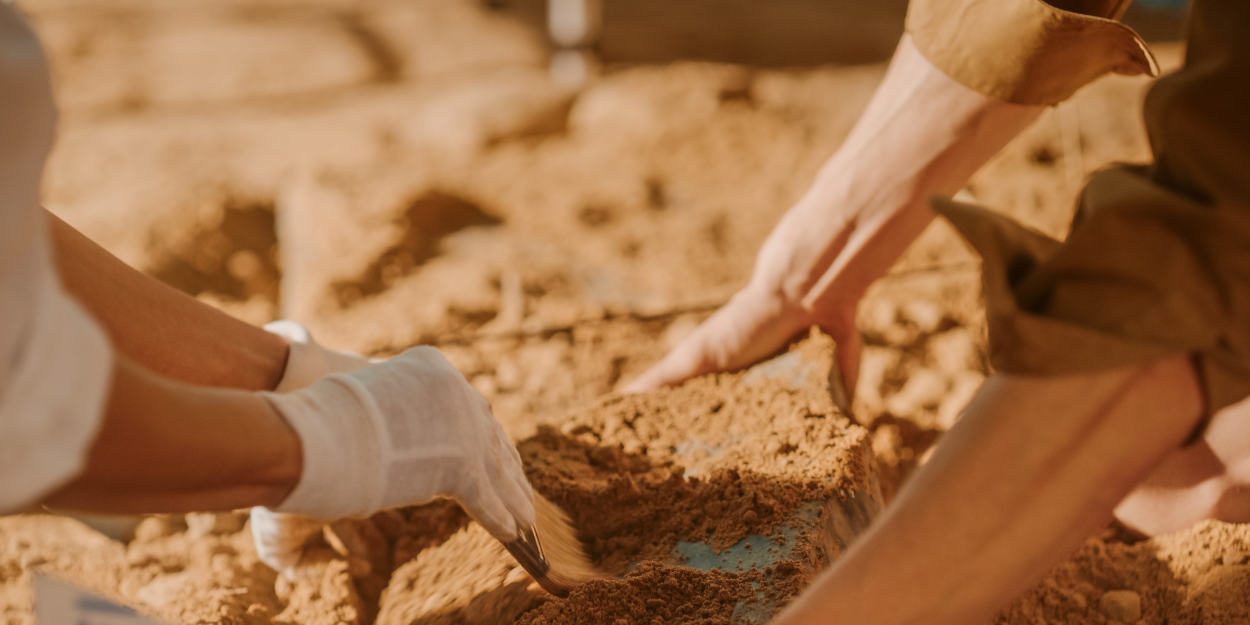 ---
A paraphrase of the first two verses of Psalm 86 was discovered by archaeologists from the Hebrew University of Jerusalem on a huge building stone of the Horkania fortress on September 27. According to experts, the discovery of this biblical text engraved on a stone is "something unique".
An ancient inscription paraphrasing the first two verses of Psalm 86 was found in the fortress of Hyrcania on September 27, according to a investigation report recent work by archaeologists from the Hebrew University of Jerusalem. The dig site is located in the Judean Desert, a historical and biblical area that stretches between the West Bank and Israel. Its name comes from the tribe of Judah whose territory it constituted.
The four-week excavation project that began in May was led by Oren Gutfeld and Michal Haber of the Hebrew University of Jerusalem, in collaboration with Carson-Newman University and American Veterans Archaeological Recovery.
The epigraph Dr. Avner Ecker of Bar-Ilan University has deciphered the text which is inspired by Psalm 86, also known as "David's prayer", and which is said to have been written in "the first half of the 7th century AD".
"Jesus Christ, keep me, for I am poor and needy."
"Lord, give ear and hear me, for I am unhappy and poor. Guard my soul, for I am faithful! My God, save your servant who trusts in you!", here are the first two verses of Psalm 86, as they are written in the Bible according to the version Segond 21.
The text, accompanied by a cross and written in red, was written in Koine Greek (a language spoken in Greece since the time of Alexander the Great, in the XNUMXth century AD), the original language of the New Testament. The Times Of Israel reveals that a "community of Byzantine Christian monks founded in the 5th century AD is undoubtedly the author of this inscription". However, it would seem, according to the archaeologists' report, that "certain syntax errors made in the transcription indicate that the author of the lines did not speak Greek as a mother tongue, but was originally from the region".
According to the Ecker epigraph, Psalm 86, "is one of the most common Psalms in ancient Christian liturgy" and "occupies a special place in the Masoretic text as a prayer."
The discovery of this biblical inscription, directly on a large building stone, is exceptional. Professor Oren Gutfeld told the Washington Times, that it is the first time that he "remembers a phrase from the Psalms on an inscription [and on] an enormous building stone. It's very, very rare, it's something unique [that is] bigger than the inscription itself."
Melanie Boukorras
Image credit: Shutterstock / Gorodenkoff