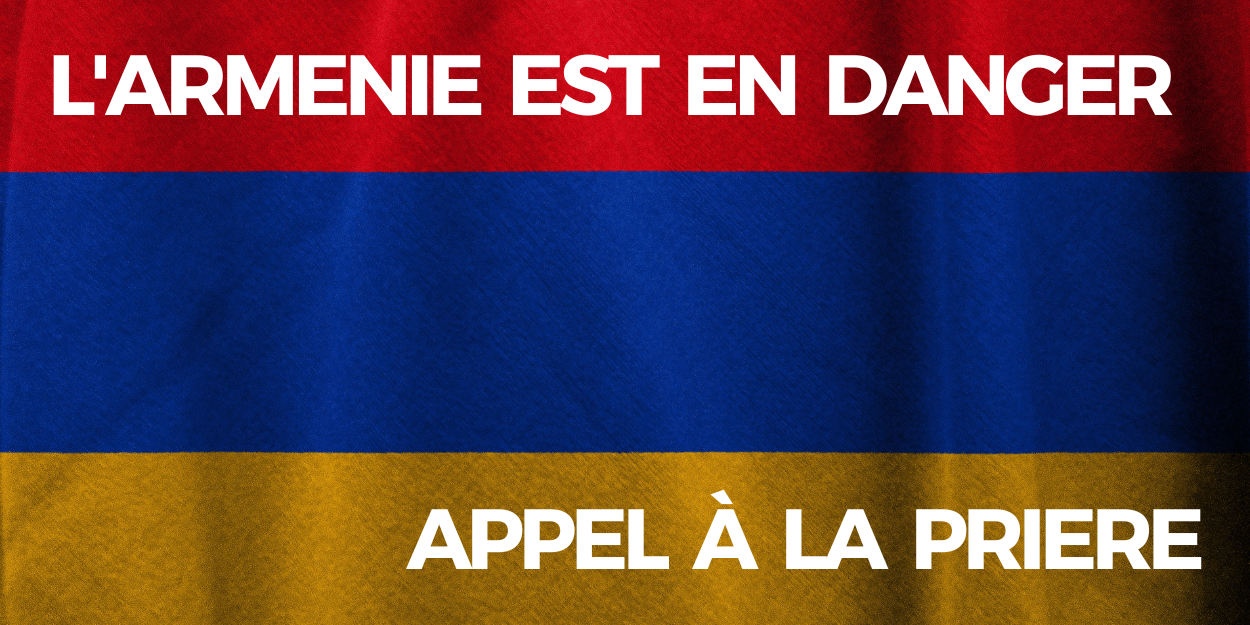 ---
Discover the testimony of Pascal Portoukalian, a Frenchman of Armenian origin who has recently resided in Armenia with his family. While war has once again struck the Armenians in mid-September, he calls for prayer for the country which he considers "in danger of disappearing".
I am Pascal Portoukalian. I am French, of Armenian origin. I speak regularly for several French-speaking Christian media, and in particular for InfoChrétienne.
With my family, we settled on August 22 on Armenian soil. A country at peace which was recovering from the war suffered and lost two years earlier on the territory of Artsakh (Nagorno-Karabakh).
Tourist activity was resuming, the French Embassy had no particular reservations to make about the arrival of French people on the territory.
The sky was blue, Mount Ararat - where Noah's Ark ran aground - towered majestically over the capital Yerevan, the restaurant terraces were full, while grandmothers were shopping at the market, their arms heavy with fruit and Caucasian sun-ripened vegetables. Day after day, the last tourists returned to their countries after a stay that inevitably called them to return.
But on September 13 and 14, Azerbaijan struck.
Two hundred Armenian servicemen, many of them 18-year-old conscripts, were mowed down in 48 hours.
Let's fight. International bodies get involved, and a very fragile ceasefire is negotiated, with which the Azerbaijani army has already taken some liberties.
The will displayed by Azerbaijan and its big Turkish sister is simple: the annexation of Armenian territory and the eradication of the Armenian population, the only Christian and democratic island in a highly strategic region.
Armenia is indeed the only obstacle to the establishment of an immense Turkish-speaking Islamic empire which would start from Turkey and which would extend to the Chinese borders, of which Turkey would be the thinking head. In the eyes of the Turkish and Azeri leaders, its two closest neighbors, the little Armenian cork is only a formality to be blown up.
For its part, Armenia does not have much to offer for its defense.
It has no natural resources, unlike Azerbaijan sitting on colossal reserves of oil and gas. The latter moreover signed an agreement last July with the European Union to significantly increase its gas exports, happy to thus compensate for the energy that Europe can no longer obtain from Russia.
It also does not have a very strong army, exhausted by the bloodletting of the 2020 war in Artsakh (Nagorno-Karabakh), where everyone found that its military equipment was obsolete and insufficient compared to that which Azerbaijan gave it. opposed.
She hardly has a reserve of soldiers: what do the 3 million inhabitants of Armenia weigh against 10 million Azeris and 88 million Turks.
It has for it a major geostrategic position, some powerful friendly countries, but which do not all agree between them: China, India, France, United States, Iran, Russia.
And a faith in a God who performs miracles and who has always preserved the first Christian people in the world over its 3000 years of history and a genocide that caused me to be born in France rather than on our ancestral lands.
So it is to this God that we appeal.
The times we live in are crucial, and the history that some would already like to see written can still take another path.
We call on all Christians to mobilize in prayer to preserve Armenia and avoid war:
We pray for the Turkish President Erdogan and the Azeri President Aliyev, that their hearts will be softened and their conquering ambitions extinguished in the name of Jesus.
We pray for the international bodies and the countries that are potential partners of Armenia, in the first rank of which the UN, the European Union, France, the United States, Iran and Russia. We pray that agreements are defined with one and/or the other, sufficient to ward off the Azeri-Turkish threat, without making Armenia a battlefield or a colony.
We pray for the ruling authorities, the military and the people of Armenia, so that in this climate of high tension, everyone can authentically seek and personally encounter Christ, the only one capable of giving perfect peace and inspiring the best actions.
I wholeheartedly encourage you to share this call to prayer widely. We want to witness a supernatural action on this situation.
We were asked to plan in which cellar we could take shelter in the event of an attack. We were also asked to prepare a bag containing food, radio, clothing and basic necessities.
There is still time to act so that we do not have to use them.
Pascal Portoukalian