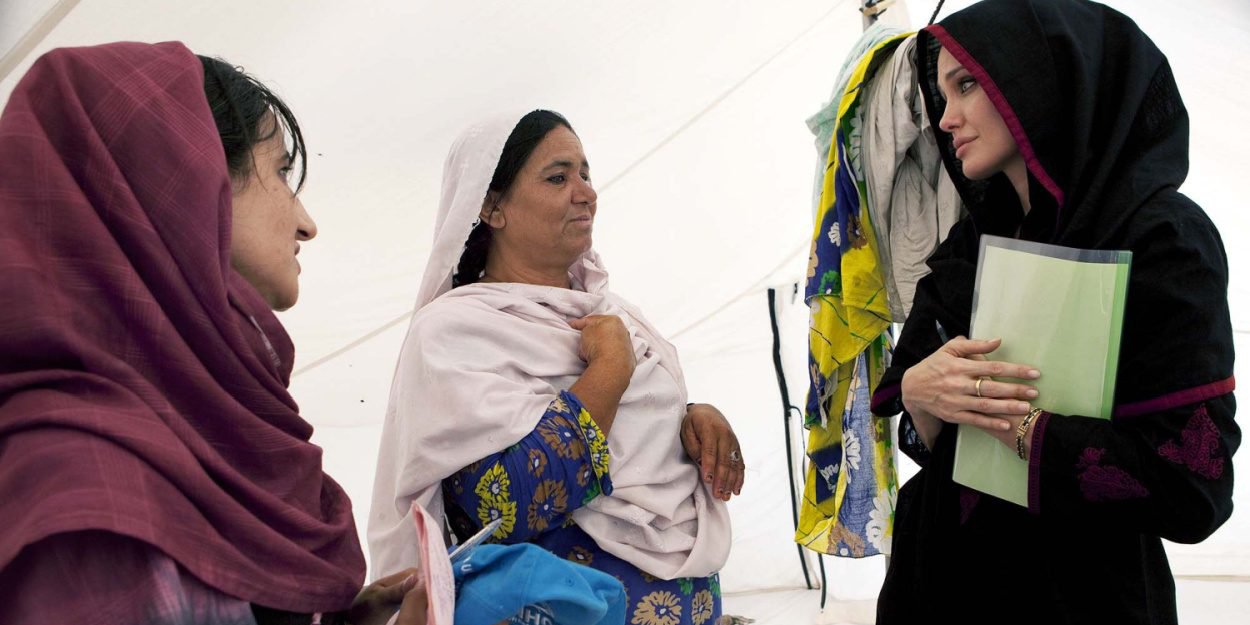 ---
Angelina Jolie traveled to Pakistan after the devastating floods. It calls for greater action by the international community.
Hollywood star Angelina Jolie, also an emissary of the United Nations High Commissioner for Refugees (UNHCR), visited Pakistan where seven million people have been displaced by floods. She believes that the devastating floods in Pakistan should serve as a wake-up call to the world about the consequences of global warming and calls for more help. "I've never seen anything like it," she said Wednesday.
According to experts, these floods were caused by torrential monsoon rains, the intensity of which was increased by global warming. They have covered a third of Pakistan and caused the death of nearly 1 people since June, according to the latest official report.
"I am resolutely at your side when it comes to pushing the international community to do more (...) This is a real alarm signal for the world on where we are" in terms of global warming, added Angelina Jolie during a meeting with civilian and military officials in Islamabad. "Climate change is not only real, not only about to happen, it is already fully here," she added.
The actress visited the province of Sind, one of the most affected, where she spoke with people displaced by the floods and living in camps. "I've spoken with people saying to myself that if there's not enough help coming, they won't be there in a few weeks, they won't survive. There are so many children, so malnourished, "said Angelina Jolie, while the displaced are under threat, according to the UN, of a" second disaster "caused by diseases such as dengue, malaria. , cholera, diarrhea, or malnutrition.
In remarks taken up by theAgenzia Fides, the Pakistani bishops of the three most affected dioceses, say that "the floods have destroyed houses but have not taken away the faith of Catholics, who are suffering in the midst of the crisis".
"Even today, the scenario is worrying and painful. However, those affected cling to the survival instinct and also the inner spiritual force that always drives people towards life and leads them to hope for the future," said Archbishop Benny Travas, Archbishop of Karachi.
MC (with AFP)