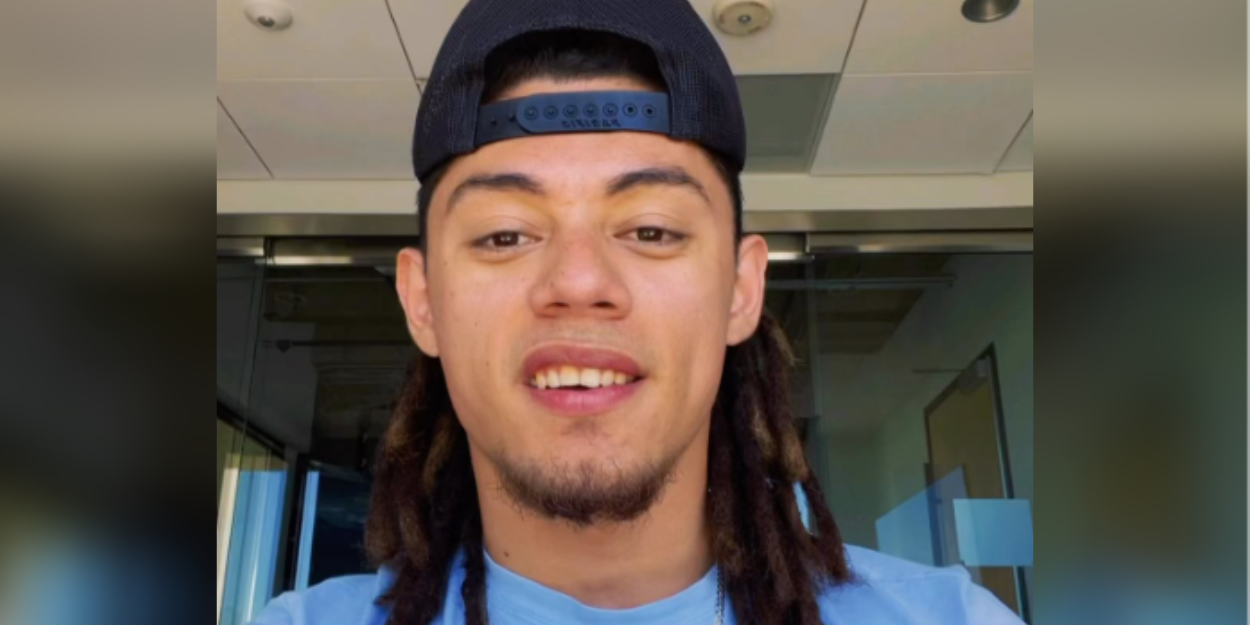 ---
"Jesus changed my life. Now all I want to do is spend my time sharing the gospel literally anywhere."
Franklin Rivas Hodge was born and raised in El Salvador. Victim of sexual abuse as a child, former gang leader, and detained several times for carrying weapons and drugs, his life was turned upside down by the faith of a Christian family who welcomed him to the United States. . He testifies to the Christian post.
Franklin was abandoned when he was just a baby. Members of his family took him in but abused him from the age of 3. At 9, he is already a member of a gang. "I saw that they were united. I saw that they had power. I saw that they had money. I saw that people were afraid of them and that they were kind of respected, and it all seemed really appealing," he recalled.
During the following years, his activities in drugs and weapons within the gang lead him to prison several times. Faced with the danger that surrounds his life, he chooses to go into exile in the United States. He crosses rivers, walks in the mountains, passes from truck to hand. Arriving as a minor in the United States, he was placed in a Christian foster family in Texas.
"From the moment I met them, I knew there was something different about these people. I had met so many people of all kinds. But these people are the first people I met, and I was like, 'OK, they're different', and I wondered why."
"It was because of the gospel," he reveals.
But at 20, he is broken by his traumatic past. One evening, he collapses.
"I was in the living room and I was in tears. I literally hit rock bottom then. And they shared the gospel with me. I was broken. I needed help and everything, and I finally accepted the gospel in 2019. I knelt down and prayed to accept it."
Despite this first step, Franklin struggles to trust God. He joined the combat sports team of his high school and if this initially allowed him to obtain a diploma, it also opened the doors to MMA, where he began a professional career. And the money he will earn there will plunge him back into past abuses. Post-traumatic stress also continues to plunge him into depression.
Franklin then starts stealing from his parents, to send money to El Salvador. Remorseful, he confesses to them. Instead of rejecting him, they will affirm their desire to take care of him.
"My parents said, 'Hey, we know you're doing all of this and so there will be consequences. But we love you. We care for you. You're our child. And we chose you.' I was kind of ready for them to reject me, to reject me, so that I could turn around and kill myself. They did the complete opposite. That's when my mother left me. shared the Gospel and she said, 'Hey, this is what the Lord has done for you and He loves you.' And at the end of the night, I was like, 'Okay, if you say that's the way it is, then I want it. That's where I really accepted the gospel.'"
Franklin joined the local church where he completed a rehabilitation program. He is training as a professional pilot and will be engaged on August 19. Very active on social networks, he shares his faith there.
"Jesus changed my life," he says, "Now all I want to do is spend my time sharing the gospel literally anywhere: in cafes, where I go to eat or on the street or with people I interact with and with different minors and in prison systems".
MC