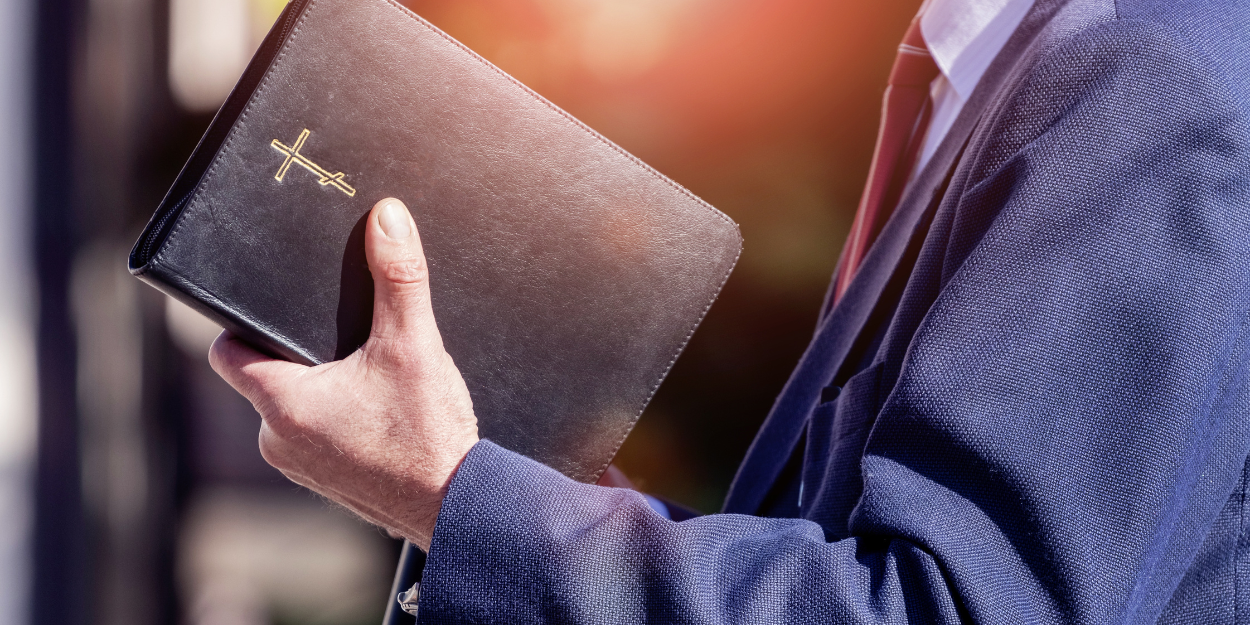 ---
A greedy pastor who keeps the faithful in his grip by pretending that he can know their sins without even having encountered them, is what emerges from an investigation into the way in which Alan Scott led his congregation in Ireland, member of the Vineyard movement. The pastor and his wife are also in conflict with former leaders of their current church in California who accuse them of having seized it because of its financial power.
Manipulation, narcissism, this is what Alan Scott is accused of by faithful of the Causeway Coast Vineyard (CCV) church in Northern Ireland which he led until June 2017. An investigation was launched following the trouble caused by the Scott couple in another congregation in Vineyard, California. His former church and the Vineyard Churches UK and Ireland denomination asked a human resources company, Trusted HR Ltd, to interview congregants present during his time as pastor. The report delivered is damning and was published by CCV on November 1st.
The firm was able to interview 37 people in writing or video calls. Hearts were heavy, some declarations took up several A4 pages, sometimes even reaching ten. Trusted HR Ltd organized the responses according to key themes that emerged from the interviews.
It was the Scotts' decision without serious explanation to withdraw their Vineyard Anaheim congregation from the Vineyard denomination last year that prompted Christians who had dealings with them to denounce spiritual abuse. The first to speak, Luke Martin, had interned at CCV as a teenager and remembers how people were controlled:
"It was fine as long as you followed what the leader said. But once you started having doubts, which I did, about what he was saying, it wasn't appreciated. At best, you have been told, "You are not in touch with the Holy Spirit." …At worst, you were told that you were working for the Devil. Literally."
A revealing report for CCV…
While the audit notes positive comments, the majority of those listed are not. For example, 41% of respondents criticized the narcissistic behavior of an arrogant Alan Scott who sought praise, told those who disagreed with him to leave the church, and ignored people.
Several witnesses reported that Scott came down from the stage in the middle of the service and applauded himself, suggesting that he was not receiving enough praise from the audience for what he was saying. One person claims the pastor told members they should leave the church if they didn't like what he preached. According to him and others, there was no room for questions or disagreement with his opinion.
This attitude concerned the whole of church life and not just sermons. Other leaders and various church employees said that if they challenged Scott's choices, he ignored them or gave them a smug look. They were then pushed aside, excluded from the group cafes they frequented. These leaders claim not to have realized the spiritual manipulation they were undergoing.
Scott also demonstrated his control by shouting at people when they were alone with him, or by claiming to have such spiritual insight that he knew their secrets. If he looked at his opponents with contempt, he also claimed to see their sins just by looking at them or before they were in his presence, as Donna Finney recounts:
"He told us he could tell what our sins were before he met us. He also regularly stated that we were likely to dream of him, and if we did, he represented God in our dreams."
Other accusations include inappropriate comments and public humiliation, particularly during staff meetings, forcing employees to become more committed while being underpaid. The volunteers encountered the same insistence. Throughout the church, Scott and some of the other top leaders gave additional "status" or influence to those who carried out their orders to get more conversions, healings, meeting attendance. They mentioned a greater blessing from God to encourage people to do more.
The investigation reveals nepotism in the management of CCV. In fact, the administrators and leaders were not representative of the church at large.
And a worrying report for the current Scott church
The audit found that 41 percent of respondents described pastors as numbers-driven, especially Scott. They lied about the numbers of successes achieved, actions taken by the church and its leaders, but stood by it when it came to tithing, an obligation in the church. One person claims that officials said that if someone did not give 10% of their income, they would lose God's blessing. The salaries of the church employees being known, they were forced to give a tenth of them.
This investigation carried out after the takeover of the Vineyard Anaheim church by the Scott couple can only be worrying. In March 2022, the Scotts announced that God had asked them to remove the congregation from the Vineyard USA movement, which would prevent oversight. Apart from the mention of God, no explanation had been given. The value of all the congregation's assets then stood at $62 million, and it was with hindsight that the plaintiffs realized why the couple had asked in 2017, when they were still running CCV, what were the assets of the California church. Becoming pastors of Vineyard Anaheim in January 2018, they removed all those in charge who did not support them and kept finances unclear.
Eight faithful, including the co-founder of the church, then took legal action in November 2022. According to their brief, "Defendants concealed their true intentions, seeking to become lead pastors of Vineyard Anaheim with the intent of controlling tens of millions in assets and separating from Vineyard USA."
If the complaint was not received, on the grounds that the government cannot interfere with the hiring and firing of clerical personnel or with the internal administration of a church, Judge William D. Claster invited the former members of the congregation to present their request differently, saying they understood that if all the accusations were true, the court understood why they were upset. The proposal was heard and the next hearing will take place on December 15. The new brief says the action "arises from a secular, not ecclesiastical, dispute."
Jean Sarpedon
Image credit: Shutterstock / MVolodymyr