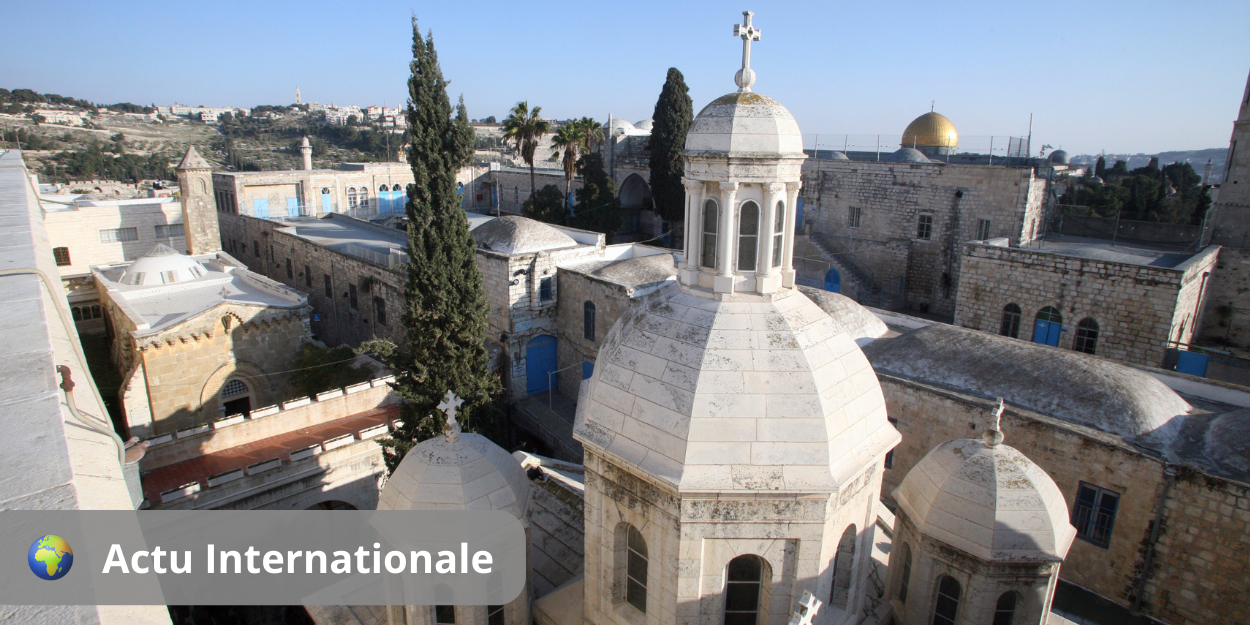 ---
An American tourist suspected of vandalizing a statue of Christ in a chapel in Jerusalem's Old City on Thursday has been arrested, Israeli police reported.
The guardian of the Chapel of Condemnation, Majid al-Rishq, told AFP that a Jewish man armed with a hammer had "hit the statue of Christ".
"I was able to grab him and pull him away but he dropped it and broke it," he added: "The priests arrived and called the police."
Israeli police said they had opened an investigation after arresting an American tourist, in his forties, suspected of having "vandalized and smashed a statue in the church".
His psychological condition is being examined, according to the police.
Requested by AFP, the American embassy in Jerusalem did not comment on this information immediately.
The vandalized wooden statue was brought to Jerusalem from Spain in 1912, said Eugenio Alliata, director of the Studium Biblicum Franciscanum (SBF) archaeological museum, which collects artifacts from the Holy Land.
The Chapel of Condemnation stands on the site where Jesus was sentenced to death, according to Christian tradition. It is located within the grounds of the Church of the Flagellation located on the Via Dolorosa, the Path of Suffering, in the Christian Quarter of the Old City of Jerusalem.
The Old City is located in East Jerusalem, a Palestinian area occupied and annexed by Israel.
In December 2021, local church leaders claimed that Christians had "become the target of repeated attacks by radical and marginal groups" in Jerusalem and elsewhere in the Holy Land and denounced the inaction of the Israeli authorities.
Two Jews were arrested after an attack Saturday against Armenian Christians in Jerusalem's Old City, according to Israeli police.
In early January, dozens of graves in a Protestant cemetery in Jerusalem were vandalized. Two teenagers from central Israel arrested.
The Editorial Board (with AFP)