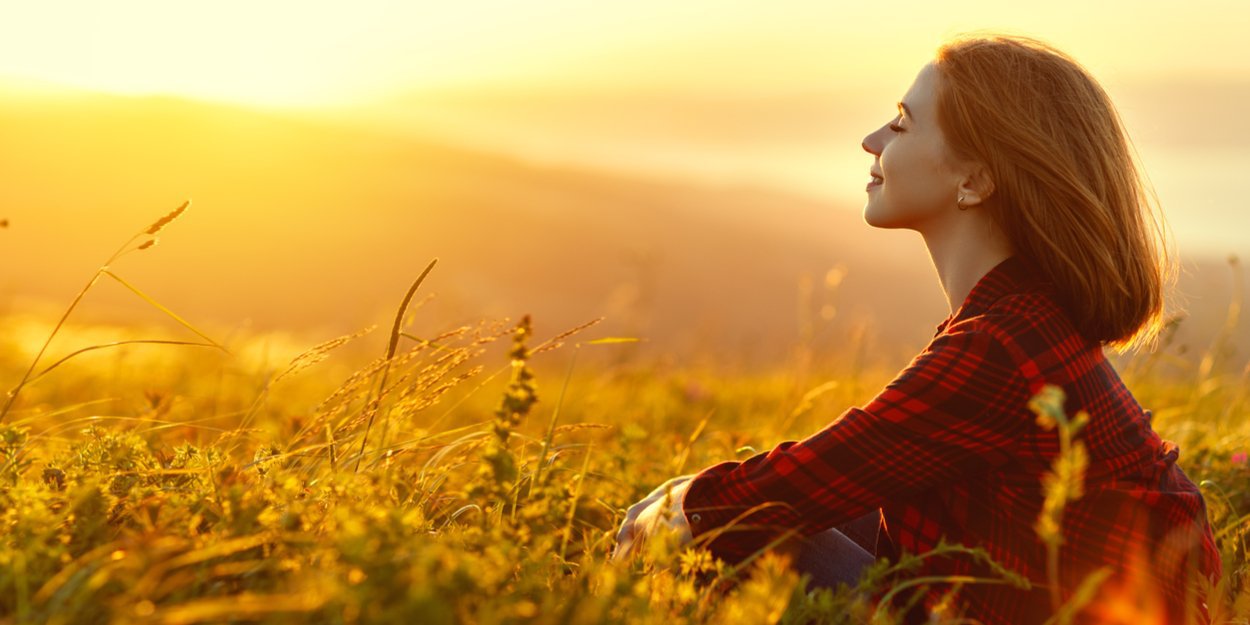 ---
Is your network connection to the sky impeccable? Don't you sometimes feel that the line is blurred and that communication requires considerable discipline and availability? And yet, God loves to communicate. He equipped us with all the necessary devices.
Hearing God or becoming aware of his presence is often found in the simplest or most natural things. A sunset that calms us, an ocean that reminds us of its grandeur or an unexpected little wink. "I had a very tiring period with my exams," says Débora, 25.
"Once, I was reading in the living room, my book on my knees. I was discouraged. I put my head back and prayed for God to help me. I straighten up and see on my book a small pink flower resting on the page. Above my head, a plant, but no flowers! I had tears in my eyes. A true encouragement from God. I did well in my exams. Two weeks later, the plant was full of these little flowers. But mine had come much earlier and it had fallen at the right time..."
Many recognize that God also speaks to them through great inner peace. Despite turbulent circumstances, filled with doubts or faced with a contemplated choice, the heart remains peaceful. Some still speak of "conviction", that inner voice as deep as it is powerful. A feeling difficult to define, but time, it is said, allows you to learn to recognize it as the voice of God.
"These days, God directs me mostly by giving me a burden [a heavy conviction], often in connection with contacts, phones to make or visits. I learned not to neglect them, "says Anne-Marie, an octogenarian.
"At Christmas I made one of those calls. The person told me that she was praying that someone would call her because she was all alone. "
Other women cite what are called "doors that open or close". "One day, my husband and I received a proposal for a position of responsibility in Switzerland. Other possibilities arose shortly after in Paris. It was the "timing" that was a determining factor, "recalls Anne-Marie, with the strength of her experience acquired over the years.
One day, she also had a more "spectacular" response.
"I had received a marriage proposal to which I was not indifferent and the same day an invitation to go on a mission. I asked God to give me a clear answer, outside of my own thoughts. I was guided by exceptional circumstances which allowed an unexpected meeting: that of the only person whom God had made it important to me to consult. by then it must have been hundreds of kilometers away. But she gave me advice that confirmed my thoughts. "
God also sometimes uses other people to talk to us. "There have been several times when I prayed urgently for an answer and the pastor of my Church spoke precisely on this subject a few days later! », Says Cléa, 24 years old. A friend who gives us the right advice, calls us at the right time or tells us about his experience which is similar to ours can still be a means used by God.
Another preferred route is of course reading the Bible. Françoise, 57, shares her enthusiasm: "More than once I have read a verse that was really an answer to a prayer or to the expectation of a directive".
God can also speak through books of all kinds. "I can't count the number of times the day's meditation matched what I was going through," says Sandra, 37.
"I was in the cold with a girlfriend. I read this verse which says that there is no greater love than to lay down your life for your friends. Instantly, I was filled with love for my friend and understood the importance of asking for forgiveness and forgiving. "
These examples are as varied as we all are. They invite us to persevere: the voice of God is not so far away.
Natacha Horton
Find more articles on www.spirituelles.info, the magazine that brings together Christian women from the French-speaking world.
Article originally published in July 2021.