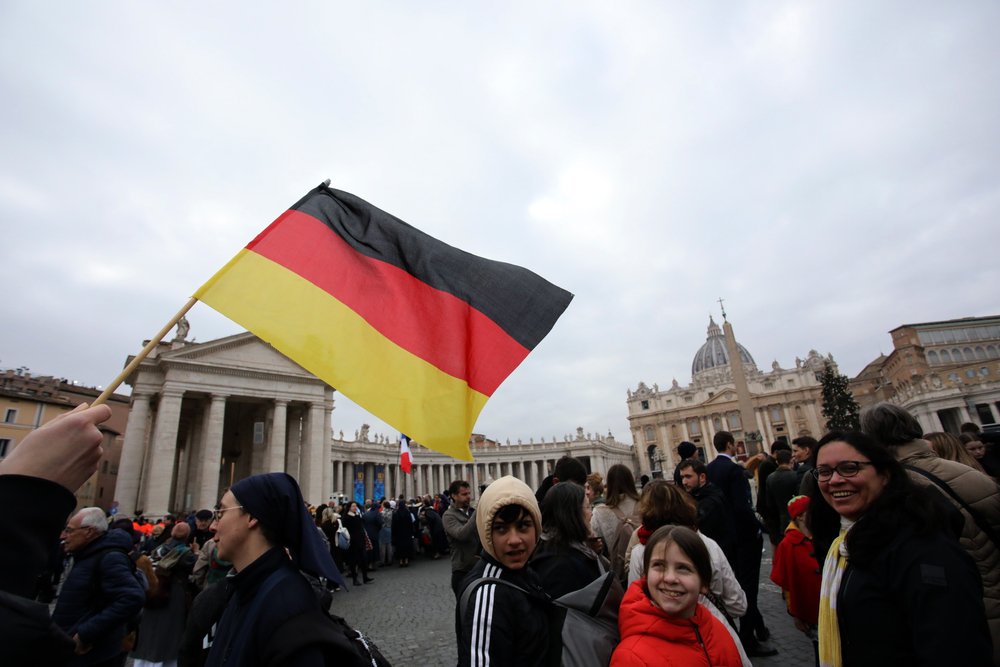 ---
More than half a million people left the German Catholic Church last year, a record for the institution destabilized by an unprecedented crisis of confidence linked to pedophilia scandals and which is struggling to reform itself.
In total, 522.821 Catholics have turned their backs on their church, after already 359.338 the previous year, indicates the assembly of bishops in its annual statistics. The figures are "alarming", recognized the president of the assembly Georg Bätzing, calling to "not be discouraged" and continue to work on the path of reform. Despite the haemorrhage, Catholicism remains the first faith in the country with some 20,9 million members, ahead of Protestants (19,1 million, down some 380.000 people over one year).
Since 2010, the date of the revelation of cases of sexual abuse of children in the institution, the number of Catholic faithful has melted by some 3,7 million.
"It's sad, but not very surprising," reacted Irme Stetter-Karp, president of the influential Catholic central committee (Zdk), which brings together the laity. "The Church has lost the trust (of its faithful) mainly because of the scandal of sexual abuse," she said in a statement.
But today she "also does not show sufficient determination to implement visions for the future of Christian life in the Church", she criticized as the process of modernizing the institution patina.
In 2018, a university survey revealed that 3.677 children had suffered sexual violence perpetrated by members of the clergy between 1946 and 2014. The real number of victims is considered higher, the authors of the report not having had access to all the institution's archives.
After officially apologizing, the Church has since worked on a system of compensation for victims, still considered insufficient by the latter. She also tried during a synod of more than three years to propose ways to modernize in order to regain the confidence of believers and make up for the lack of priests. Among the themes of this synod: a questioning in particular of celibacy and a more important place reserved for women.
Changes generally rejected, however, by the Vatican, whose approval is necessary to apply them, as well as by the conservative German bishops, including the very controversial Cardinal of Cologne Rainer Maria Woelki. The latter, suspected of having covered up a priest accused of pedophilia in his diocese, is currently the subject of an investigation for perjury.
Editorial staff with AFP