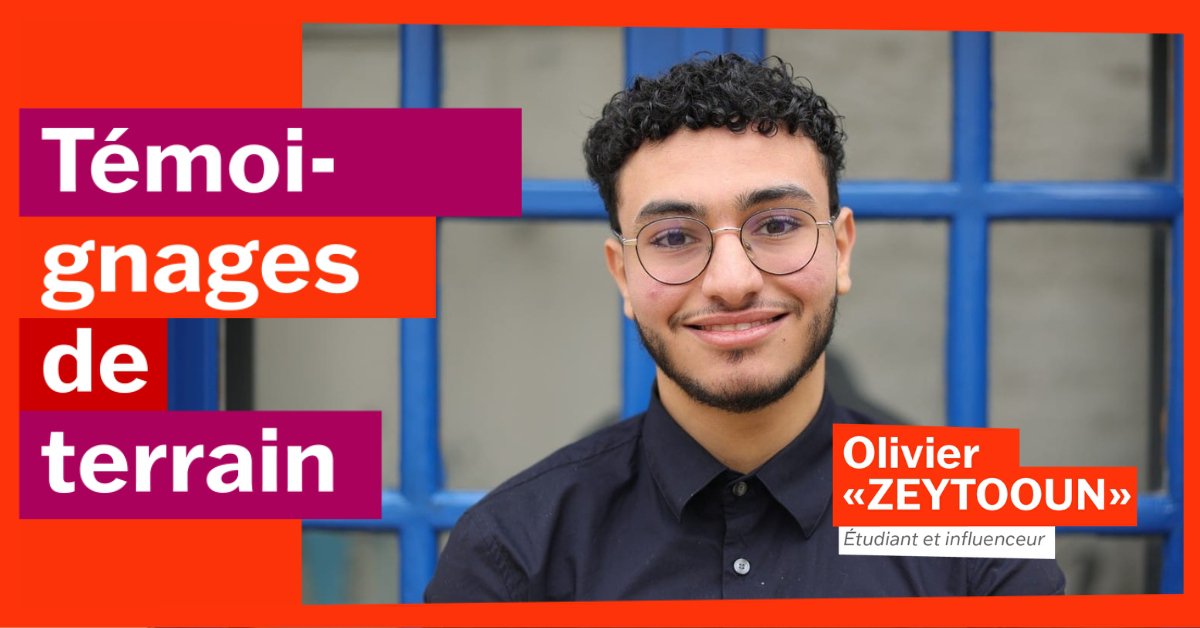 ---
Olivier, alias Zeytooun, is a hyperactive young Christian. Very involved on social networks in particular, he is also a member of the Tous Pour Christ movement, with which he organizes marauding events every week.
With nearly 440 followers on Tik Tok, Olivier, alias Zeytooun, is a hit on social networks. With his boundless energy, he testifies to his faith through short viral videos. But that is not the interest of the young man of 22 years. "What I want above all is that as many people as possible can meet Jesus and find salvation" explains Oliver. This is why he is part of the Tous Pour Christ ministry, a gathering of Christians that organizes various evangelization actions in France. Among them, marauding organized every Saturday in the streets of Paris.
Food, Clothing and Good News
"We form pairs, and we distribute free food, tea, coffee, clothing and hygiene products to the homeless," explains the Parisian, son of a Lebanese father and an Egyptian mother. . Hence his nickname. "Zeitoun means Olive in Arabic" laughs Olivier. During these walks, the Tous Pour Christ teams invite the people they meet to discuss the Good News of Jesus. Without ever doing any "forcing".
"If a person doesn't want to hear about it, we respect that," explains the student. "But it is our will: to help the poorest, and to announce Jesus! Because if we are happy to be able to bring material help to all these people, our joy is even greater when we see them being touched by the grace of God. "
"More happiness to give…"
Moments of joy that Olivier remembers with a smile on his face. Like this time when, during a marauding in Jaurès, in the 19th arrondissement of Paris, a homeless man stayed to pray with the teams of All For Christ. "He was crying, and was really touched," he recalls.
"It was very encouraging for us. I am also thinking of the many raids carried out in Roma camps, where we regularly have the opportunity to spend blessed days. We experience that there is truly more happiness in giving than in receiving!"
A lack of workers
So Olivier hopes to see more and more Christians going to the streets, to meet the poorest, to bring them material help and the Good News of the Gospel. "The harvest is great, but there are few workers," he recalls, "so pray for us, so that we can count on committed, stable, reliable teams." Committed, because for Zeytooun, the challenge does not stop with the announcement of the Good News. "We hope to be able to always more, and always better follow and support the people we meet" he says, before concluding. "Never losing sight of our goal, to do the will of God."
Theo Lombardo