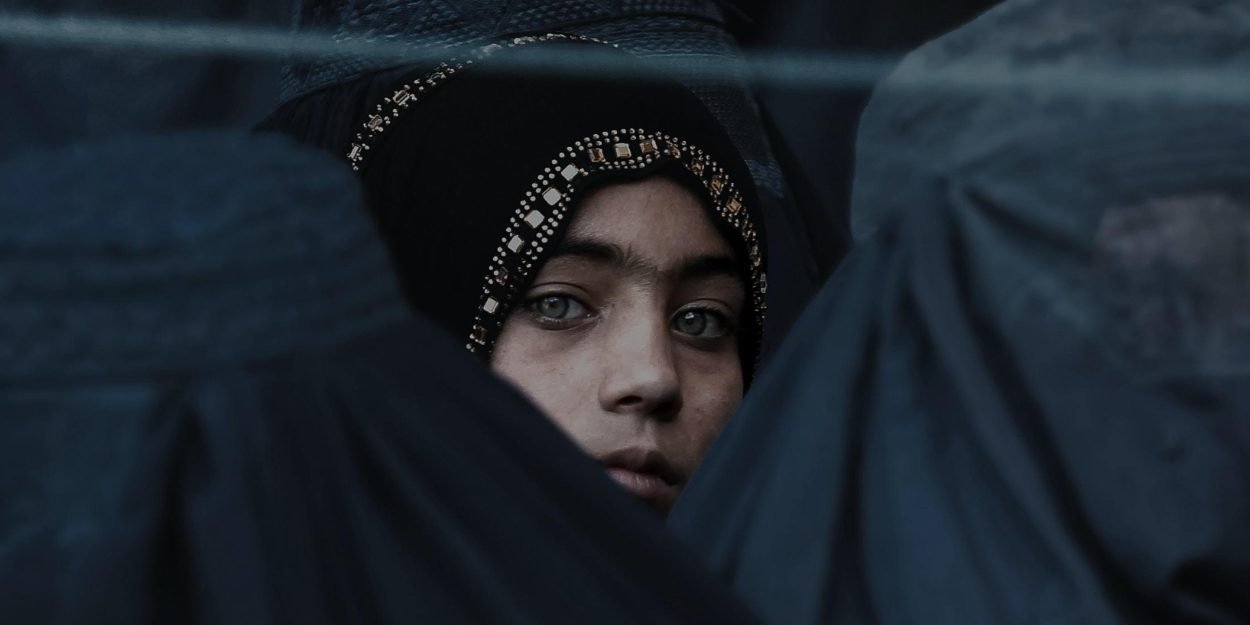 ---
Taliban religious police in Kandahar, southern Afghanistan, have posted large posters around the city claiming that Muslim women who don't wear full-face veils are "trying to look like animals".
Since their return to power last August, the Taliban have imposed a series of restrictions on civil society, many of which are aimed at subjugating women to their fundamentalist conception of Islam.
In early May, Taliban Supreme Leader Hibatullah Akhundzada issued a decree that women must cover themselves fully in public, including the face, ideally with the burqa, a full veil with a fabric grid at eye level.
He also said that as a general rule, women should stay at home.
This week in Kandahar City, the birthplace of the Taliban, the dreaded Ministry for the Promotion of Virtue and the Prevention of Vice put up large posters showing two women with their faces covered, one with a burqa, and the another with a veil revealing only the eyes.
"Muslim women who do not wear the (full veil) try to look like animals", is it written on the signs, placed in particular near shops or at major intersections.
"Wearing short, tight and thin clothes is also against the decree" of the leader of the Taliban, adds the text.
"We have put up these posters all over the city, and (for) the women whose faces are not covered, we will notify their families and take action according to the decree," Abdul Rahman Tayebi, official, told AFP. of the ministry in Kandahar.
According to the decree of the supreme leader of the Taliban, the first two offenses are sanctioned by a simple warning addressed to the heads of families, in the third, the latter are sentenced to three days in prison, and in the fourth they are brought to justice.
On Wednesday, the High Commissioner for Human Rights, Michelle Bachelet, criticized "the institutionalized systemic oppression" exerted by the Taliban regime on Afghan women and girls, whose situation is now "critical".
After their return to power, after 20 years of occupation by the United States and its allies, which had driven them out in 2001, the fundamentalists had promised to be more flexible this time.
But they soon reneged on their promises and steadily eroded women's rights again.
Tens of thousands of schoolgirls have been expelled from Afghan secondary schools, and many women in civil service positions were not allowed to return to work.
Women have also been banned from traveling alone, and they can only go to Kabul's public parks and gardens on certain days, the others being reserved for men.
The Editorial Board (with AFP)
Image credit: Unsplash / IsaaK Alexandre KaRslian