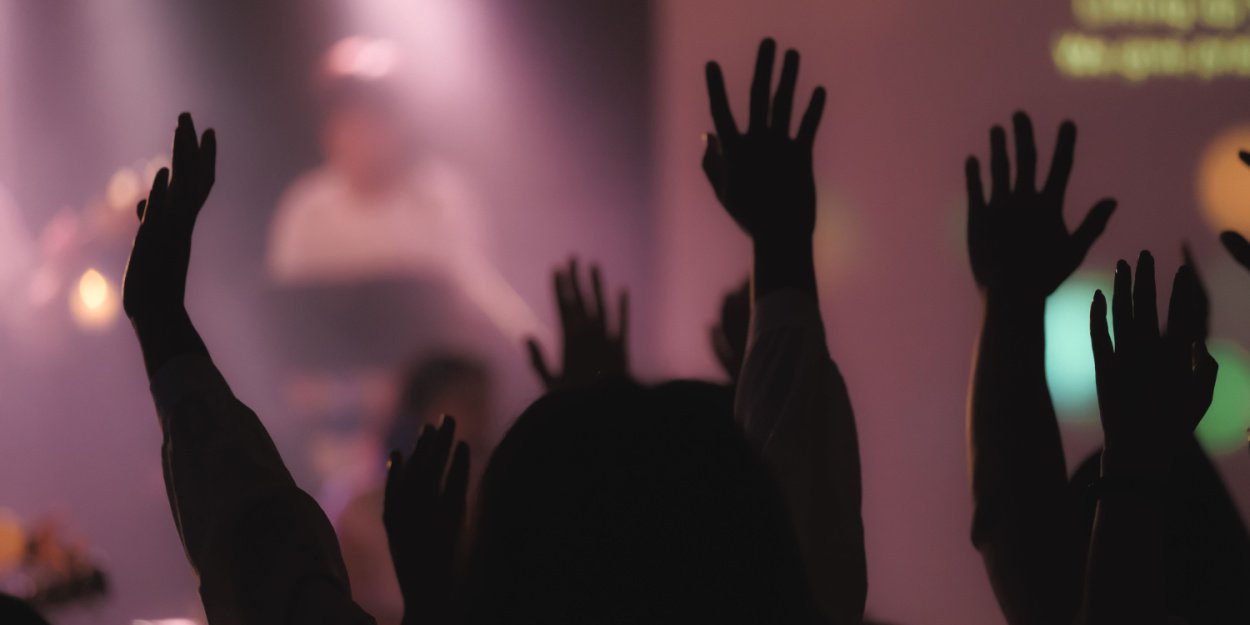 ---
Since the second week of September, there have been allegations of abuse within ACER (Assembly of Christianity for Evangelization and Revival), a union of African evangelical churches which has 2 members in different cities in France. Several reports were made and legal action was taken.
On September 11, RMC indicated that it had been alerted to sectarian abuses by former faithful of the evangelical church ACER Maria, a former faithful, contacted "RMC is committed to you" to tell how it would have been ruined by ACER whose main church is located in Montreuil, in the Paris suburbs, and is led by pastor Alain-Patrick Tsengue who calls himself "the apostle".
"In four years, I have given €9.000. They put so much pressure, they call you, they harass you. Sometimes they come to your doorstep. But it is never enough, so we always give more. "
Maria claims that "families go into debt in the name of healing" or that she was physically attacked. She took legal action and is not the only one to accuse ACER of sectarian abuse. This is also the case for Brian, underlines RMC, a former leader of a youth group for three years who lost his job because he was too often absent due to his religious activities and who left the church in 2021:
"They are numbers-driven and truly run like a business. We were chastised when we didn't meet targets. I was so invested in that church that I ended up losing everything."
If the faithful speak of abuse, others defend these practices, as denounced on X (formerly Twitter) by Sabari, who visited ACER online at the beginning of 2021.
Testimony of Sabari ex Faithful#church #ACER of the crook apostle #AlainPatrickTsengue #shorts #shortsvideo #reels #reelsfb
👇CLICK ON THE 2 LINKS BELOW TO FIND OUT MORE:
1- https://t.co/nZrWBQURH1
2- https://t.co/vRph0pN4Fd pic.twitter.com/tDtDd2jqVQ

— Georges Nama (JesusChrist TV) (@JesusChrist_TV) September 22, 2023
Accusations of financial abuse and manipulation of minors
Brian claims to have been abused by his church to which he donated more than 4 euros and decided to file a complaint. He and Maria are not isolated, around twenty former members have made reports to Miviludes (Interministerial Mission for Vigilance and the Fight against Sectarian Abuses) concerning "isolation", periods of "imposed fasting", "d forced 'large financial investments' and family breakdowns.
In the four days following the broadcast of RMC, around fifteen other people chose to testify and their accounts with Miviludes are in agreement with the former, they notably point out that "the group would particularly target young people and in particular minors".
Maria explains that she experienced strong pressure such as calls from leaders who called her on stage to tell her publicly in the middle of worship that she could give like everyone else. She adds that many parents are with the gendarmes in the church premises after their children have emptied their Booklets A.
Sandrine supports Maria's testimony regarding the manipulation of minors. His daughter joined ACER in 2017 when she was only 14 years old, she is almost experiencing a situation of rupture with her family and calls the pastor "dad" (dad in English):
"Her high school grades were constantly declining, she no longer did her homework. She always seemed tired. She went on regular fasts, she refused to watch TV, to eat at the table with her brothers and sisters. And since she was 14 , she no longer spends vacations with us."
Reaction of the Protestant Federation of France (FPF)
ACER is a member of the Community of African-speaking Churches in France (CEAF), itself a member of the FPF. In a press release published the same day as the publication of RMC, the Protestant organization stressed the importance of freedom of conscience :
"The Protestant Federation of France (FPF) takes note with concern of testimonies from former followers of the ACER Church describing certain behaviors against them as sectarian abuses. Practicing one's religion, or, in the exercise of one's freedom of conscience, changing religion, or affirming atheist beliefs, is a fundamental freedom recognized and guaranteed by the Republic [...] the FPF encourages any person who considers themselves the victim of practices affecting their freedom of conscience to report them to the [...] Miviludes, and if necessary to file a complaint."
For its part, the CEAF summoned Alain-Patrick Tsengue who denies the accusations and speaks of a smear campaign which he describes as "the price of success". The pastor filed a complaint against a former faithful. It is supported by several members, according to RMC which indicates having received "numerous testimonies of support for the ACER church"
What the law says ?
If there is no legal definition of sect in France, there are elements constituting a sectarian drift. These actions, provided they are demonstrated, are sanctioned by the law of June 12, 2001 which aims to prevent and repress sectarian abuses, and punishes in particular the act of fraudulently taking advantage of "the state of ignorance or the situation of weakness either of a minor, or of a person whose particular vulnerability, due to its age, an illness, an infirmity, a physical or psychological deficiency or a state of pregnancy, is apparent and known to its author, or to a person in a state of psychological or physical subjection.
The law specifies that the material element of the offense must consist of "serious or repeated pressure or techniques capable of altering [the] judgment, to lead this minor or this person to an act or an abstention which are seriously harmful. The facts are not always easily qualifyable on a legal level, and Maria saw her first complaint dismissed last March.
Inform Miviludes to protect society
For its part, Miviludes decided to take legal action. The Mission, which produces a report each year on sectarian phenomena, was created in 2002 to strengthen the fight against abuses of this type in different environments, whether religious or not. The observation and analysis by Miviludes of these behaviors makes it possible to better coordinate prevention and repression actions in this area or to inform the public.
People who notice sectarian abuses can inform Miviludes on its website. However, this action cannot replace the filing of a legal complaint. Miviludes also indicates in a document (p. 83 and following) that any person who becomes aware of a worrying situation concerning a minor must inform child protection professionals.
Jean Sarpedon
Image credit: Shutterstock / bluebeyphoto