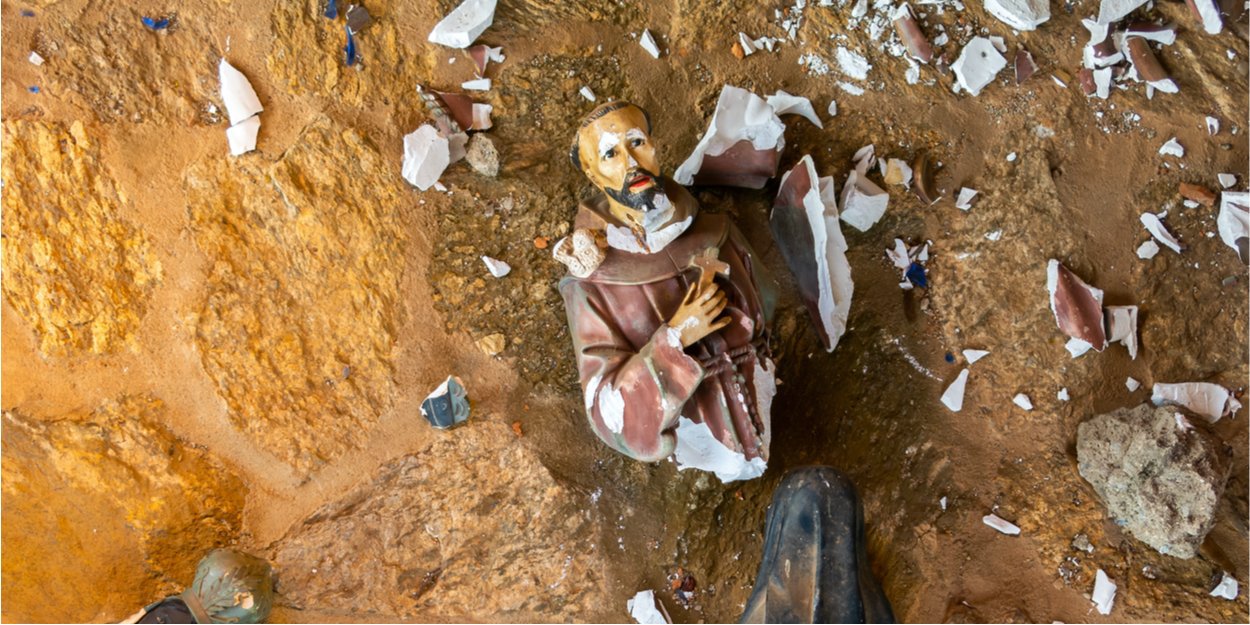 ---
The Pérols church was vandalized on Sunday afternoon. The damage was filmed by video surveillance cameras.
DSunday, the Saint-Sixte II church was vandalized in Pérols, in the Hérault. The parish shared photos on its Facebook page. We see degradation, excrement, urine, sputum, and even the start of fire.
According to video surveillance images, the damage would have taken place between 13 p.m. and 13 p.m. and would be the doing of a single man.
On its website, the parish deplores:
"Impossible to find the words on the attack on our church in Pérols, the beautiful Saint Sixtus II".
Father Hervé Dussel quickly expressed himself on social networks.
"Thank you all for your support. [...] This afternoon, between 13 p.m. and 13:15 p.m., an individual, 1m80, blond, entered the church. This individual has degraded the church. He set fire to several things. He was, let's say relieved, by leaving excrement, by leaving his urine in the church, by spitting too, since we see spitting more than once. [...] He threw the cross that was on the hotel. He threw it towards the organ. Among other things, he burned the prayer intentions of the children in catechism. In short, a great sadness, a lot of emotions. [...] With what we are going through, we understand the cross of Christ. So dear brothers and sisters, I ask you to pray more particularly for our community to be stronger. For me, this is not the work of an unbalanced person. This is the work of someone who wanted to do harm. Quite simply, you have to accept it like that. Let us pray for our community and pray for those who do evil so that they can convert their hearts. And as for us, I invite you to pray for all the Christian brothers and sisters who are martyred throughout the world, because today it is a church, of course, but it is not us in the strict sense. , personally who are affected."
The man would henceforth be in custody in Montpellier. The church thanks "the responsiveness of the municipal and national police".
MC