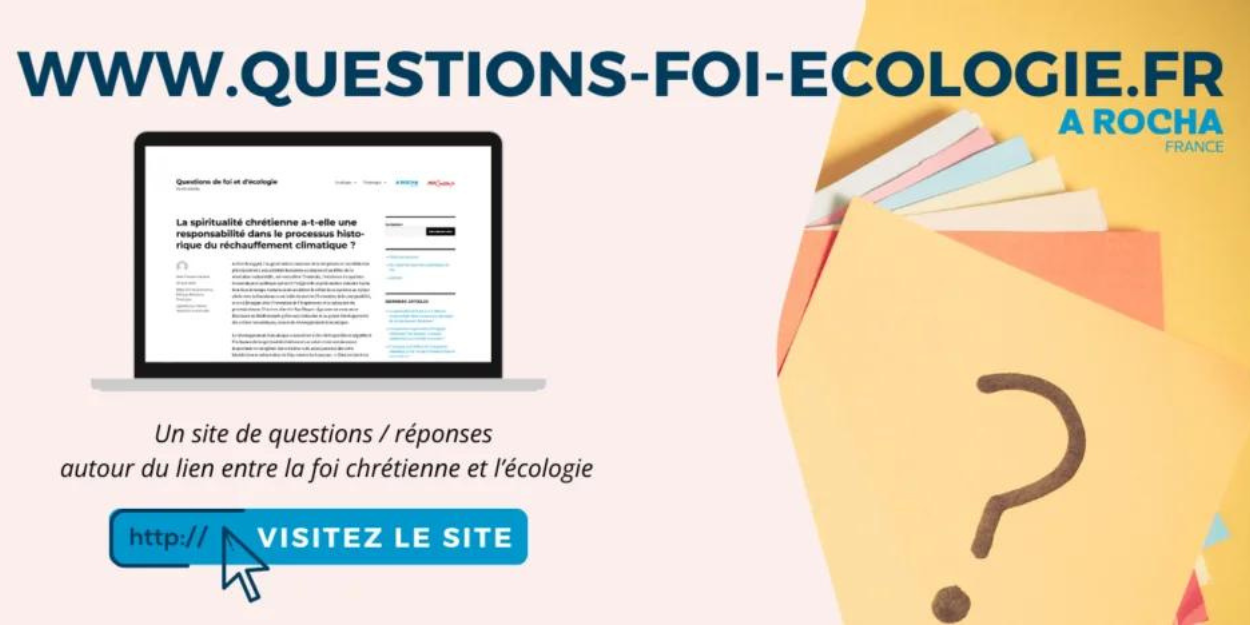 ---
The association A Rocha France, which aims to raise Christian awareness of the environmental cause, announces the launch of their site "Questions of faith and ecology". This contributory space, where everyone can ask their questions, will allow readers to discover the links between the Bible and ecology.
The new site "Question of faith and ecology", presented today by the association A Rocha France, is a tool for those interested in the different links between the Christian faith and commitment to the environment.
Created in 1983 in Portugal, the Christian environmental protection organization A Rocha is present on the 5 continents and in more than 20 countries. In France, its main mission is to preserve life and to mobilize all Christians on the various ecological issues of our society.
It is now possible to ask a question via a form directly on their site. A response will then be provided by the A Rocha France team, then published on the platform.
While waiting for your questions, the site already offers more than 50 frequently asked questions. "Isn't the earth doomed to destruction anyway according to the Bible?","Isn't the purpose of the gospel primarily to save souls?", or "Is climate change the business of God or of men?" are among the points to which the team provides a response based on the Bible. Many ecological themes have already been addressed, such as biodiversity, climate and natural resources.
The answer provided is not closed, but it invites the reader to ask the right questions and invites him to go further, in particular thanks to the various resources offered.
Melanie Boukorras