In Paris, 350 asylum seekers on the street demonstrate to obtain an emergency accommodation solution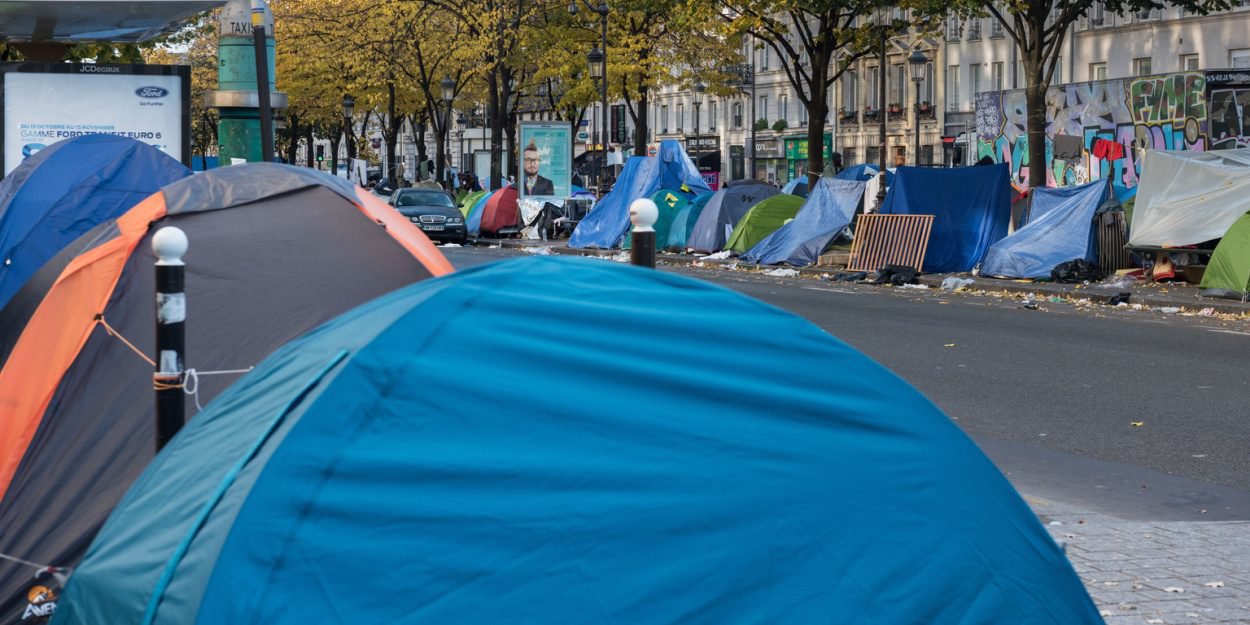 ---
Despite freezing cold, many people sleep rough in France. Yesterday evening, in the 18th arrondissement of Paris, more than 300 asylum seekers demonstrated in the hope of obtaining an emergency accommodation solution.
The information was relayed by the migrant aid association Utopia 56 on Twitter and in stories on Instagram. Last night in Paris, near the La Chapelle metro station, when the temperature felt was around -2°, 350 street asylum seekers demonstrated to obtain emergency accommodation.
"The only response from the government is to send the CRS and the BAC", regrets the association which denounces, video in support, "unbearable", "illegitimate" and "disproportionate" violence against "people in distress". .
The violence used against people in distress, demonstrating peacefully, is unbearable, illegitimate and completely disproportionate. A disencirclement grenade has just been thrown. pic.twitter.com/TKLQTUuq4b

- Utopia 56 (@ Utopia_56) December 13, 2022
"When we want to put an end to a demonstration of people on the street by -3°C, we open gymnasiums", continues the association in another Tweet.
On Instagram, Utopia 56 points out that many of these exiles survive "on the ground with barely a blanket". A dramatic context as the weather forecast for the next few days announces temperatures below 0.
"Sheltering must take place tomorrow," concludes the organization, which urges the authorities to act.
Camille Westphal Perrier
Image credit: Shutterstock / Frederic Legrand - COMEO